Loot Crate is asking bloggers to put together their "Dream Crate" and we at Nerdophiles had a lot of fun putting together the Convention themed crate of our dreams for all of our fellow con-goers.
If you're unfamiliar with Loot Crate, it is a monthly subscription service that delivers 4 – 6 geeky goods to your door curated from some fantastic brands. There is the original Loot Crate, Loot Anime, Loot Gaming, Loot Pets, Loot Wear, and Loot Crate DX, which can all be delivered monthly.
There are also partner crates with the Halo and Firefly franchises, as well as a new WWE Slam Crate, and limited edition crates put together in partnership with Call of Duty: Black Ops III, Star Wars, and Gears of War 4. With so many options, there's a crate for everyone! We've previously done some unboxings on our site that can be found here.
As fans of Loot Crate and avid convention-goers throughout the year, we picked out some of our essentials that we'd love to see go into a future crate!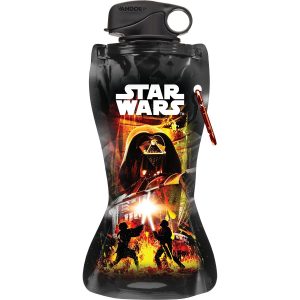 Star Wars-themed Collapsible Water Bottle

The first rule of conventions is to hydrate (the second rule is please shower) and a collapsible water bottle is perfect to throw into your con bag. When it's empty, you can flatten it out to keep it from taking up too much space. We picked out this 24oz collapsible Star Wars themed water bottle from Vandor, which can be bought here on Amazon as one we'd love to see in a future crate.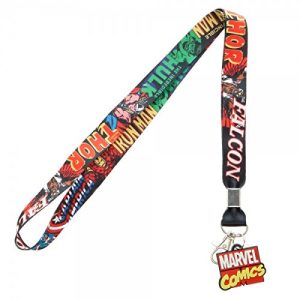 Marvel-themed Lanyard
As seasoned convention-goers, the Nerdophiles team knows how important it is to have a reliable lanyard to keep your badge secured and safe (we won't go into how we know that, it is a very sad story). If a Loot Crate branded lanyard is off the table, our second choice is this throwback Marvel lanyard with all of our favorite Avengers listed out.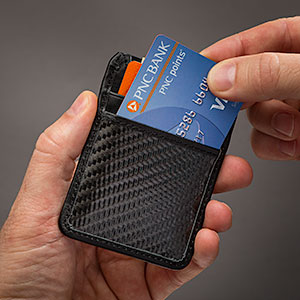 RFID Card Holder
To keep our information safe during the big cons like San Diego or New York Comic Con, we'd love to see an RFID protection card holder like the one that Think Geek offers here in the crate. There are also snap-closure card holders that could be easily customized for our geeky tastes and serve as a fun talking piece at conventions when you whip out your business card.
DC-themed Power Bank
It's amazing how quickly you can drain your phone battery at a convention and it's awesome how many companies are embracing the small, branded power bank as swag movement. I've got quite the collection of power banks these days and Loot Crate could add to it by throwing one into their Convention crate. This Batman themed one from Hot Topic is perfect for staying connected during conventions as well as every day use.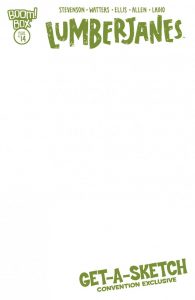 Lumberjanes Sketch Cover
Now that we've got the essentials covered, it's time to pick out the exclusives we'd love to see in the crate. Loot Crate is no stranger to exclusive comics' covers, but we'd love to see them put a blank sketch cover into the Convention crate. Our pick would be a future issue of Lumberjanes from BOOM! Studios that could be decorated any number of ways, including taking it to a future convention to be drawn on!
Stan Lee Dorbz
Here at Nerdophiles we feel strongly that no convention is complete without that Funko exclusive. We'd love to see Loot Crate get their very own "Summer Convention" exclusive alongside the rest of the convention exclusives released every year. After a heated debate, we decied that a twist on the Stan Lee Dorbz released this past summer would make for an awesome Convention Crate exclusive and a great keepsake for anyone who can't actually make it out to their favorite conventions in person.


What do you think of our Dream Crate? Did we miss anything important for a Convention themed crate? Tell us what we missed out on and what you'd put in your own Dream Crate in the comments!