Level Up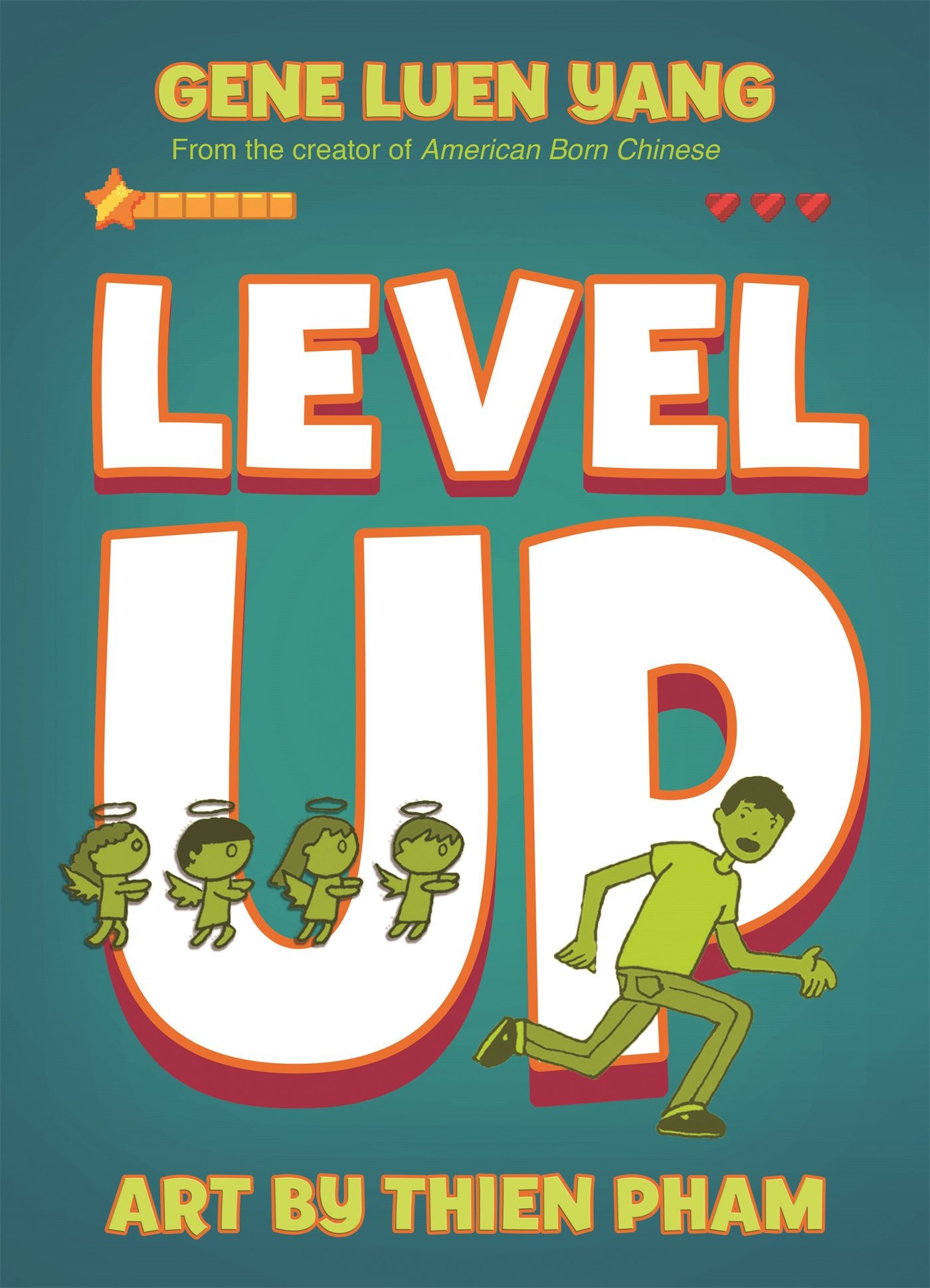 Author: Gene Luen Yang
Artist: Thien Pham
Release Date: June 7, 2011 (Hardcover); July 19, 2016 (Paperback)
Publisher: First Second (Square Fish – Paperback)
Genre(s): Graphic Novel, Young Adult
Review Spoilers: Low
GoodReads | Amazon

It takes a very talented writer to take you on the kind of deeply personal, emotional journey you'll find between the covers of Level Up and Gene Luen Yang is that writer. Currently serving a two-year term as the National Ambassador for Young People's Literature, Gene Luen Yang has told some pretty incredible stories through graphic novels. Over the years his work has earned him pretty universal acclaim. Level Up was originally published back in 2011 but was recently re-released this past summer for a whole new generation of readers to explore.
As I said before, Level Up can be a very emotional read.
The book follows a young, Asian American boy named Dennis Ouyang who struggles to find himself and live up to his strict father's expectations. Within the first few pages, Dennis's father dies of cancer and he's left in a sort of funk where he tries to go through the motions in order to follow the path his father chose for him: to become a gastroenterologist.
But losing his father takes a toll on Dennis and he finds himself seeping deeper and deeper into obsession with video games. When his video game addiction nearly gets him kicked out of undergrad, a band of four angels – the same angels that appeared on a Christmas card Dennis once received from his father – show up to get him back on track. It's a kind of weird twist and I'm not entirely sure if we're supposed to believe the angels are real or not. They help Dennis get back on track but even then he's not sure it's what he wants out of life.
Level Up is a lot about a young man finding himself and living up to the expectations his immigrant parents had for him. It's about overcoming grief. It's also about perseverance in a way. As much as Dennis tries to run away from his 'destiny' and becoming a doctor, he always finds his way back. All the little detours he takes end up just being steps along his path to finding his real purpose and realizing that he truly does want to be a doctor and help people. At this point in time, it's a pretty powerful message. You can overcome depression, grief, and your own uncertainty and ultimatley end up where you're supposed to be going.
Thien Pham does a really great job with the artwork in this book. I love the simplistic style and the way he still manages to capture Dennis's complex emotions. I also really liked the use of color to differentiate between the darker moments of Dennis's life (and his loss of lives in his health bar) and memories. It's amazing what Pham does with the limits he's imposed in this particular style.
If you're looking for an emotional graphic novel with some surreal qualities, Level Up is a great choice. As long as you don't get too hung up on the random greeting card angels, you'll find a very powerful and easily relatable story in this one.

A REVIEW COPY OF LEVEL UP WAS PROVIDED BY THE PUBLISHER IN EXCHANGE FOR A FAIR AND HONEST REVIEW. THE REVIEW IS BASED ON THE HARDCOVER EDITION OF THIS NOVEL. NERDOPHILES WAS IN NO WAY COMPENSATED FOR THIS REVIEW. OUR OPINIONS ARE OURS AND OURS ALONE.