Just last year, at his first annual Game of Bloggers event, Tony Kim showcased his interest in elevating mens fashion for nerds with his Hero Within version 1.0 jacket and this year, he's launched a new venture to bring that same sense of style to the masses!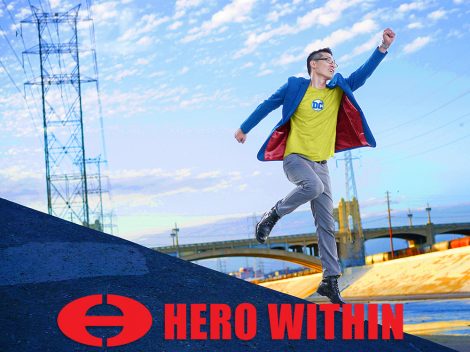 Hero Within is a lifestyle men's fashion brand that celebrates the heroism found in today's modern geek. While it's never been easier to be a passionate geek, expressing your fandom in a professional environment still remains difficult. With very few options, fanboys are mainly left to t-shirts and hoodies.
The Hero Within vision is to merge sophisticated outerwear that both reflects geekdom as well as expresses our inner hero. Today's nerd are more than just enthusiast but are online content creators, influencers in business, shapers of culture, and change makers in the community – they should have fashion to express that.
"As fanboys, we've grown up settling for limited and boring nerd style – graphic tees and hoodies. While our passion hasn't changed, our fashion needs have. HERO WITHIN apparel was designed to be sophisticated while shamelessly embracing our geeky side. We hope everyday you can celebrate your hero within."

-Tony B Kim, Founder and CEO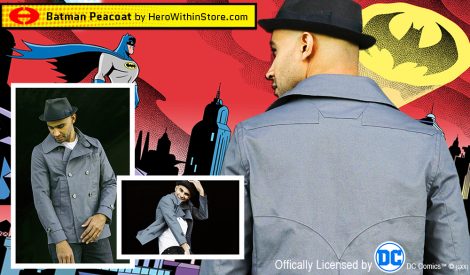 Officially licensed by DC Comics, and exclusively open for pre-orders from July 6th to July 31, 2016 (or until capacity is reached), there are currently nine options available in the Justice League line – all including subtle touches, iconic images, and geeky influences for the professional nerd. Prices range from $99 – $239, with a percentage of proceeds going towards getting age appropriate and inspirational comic books into the hands of foster kids between 6-18 years of age.
If you're headed to San Diego Comic Con 2016, and can't wait to get a look at the newest offerings in nerdy fashion, the entire line will be showcased at a time and location to be determined. We'll update as soon as we know the details!
In the meantime, visit the collection at HeroWithinStore.com and follow at @HeroWithinInc on Twitter, Instagram, and on Facebook.