Release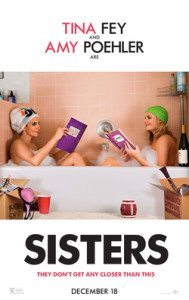 Date: December 18, 2015
Cast: Amy Poehler, Tina Fey, John Cena, Maya Rudolph, Bobby Moyniham
Director: Jason Moore
Studio: Little Stranger
Distributor: Universal Pictures
Genre(s): Comedy
Rating: ?????
Review Spoilers: Low
IMDB | Rotten Tomatoes | Wikipedia
Sisters exceeded expectations. With relatively little media hype the past few weeks, I was expecting this film to be a comedic flop. I assumed the studio didn't believe in it, so neither did I.
I was wrong.
Now Sisters isn't going to reinvent the genre of comedy – the plot isn't very creative and the points where the film attempted poignancy fell flat. It's no classic feel-good movie that you watch over and over with family around the holidays. For the love of all that is good, please don't bring your families to this movie. It's not extremely family friendly.
But it is hella funny.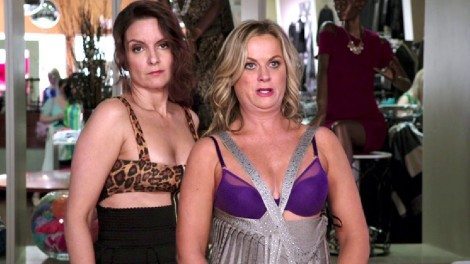 Sisters is a better version of Baby Momma, where the SNL comedy duo Amy Poehler and Tina Fey switch roles from their last film together. Amy plays the uptight, Type A sister to Tina's party-girl, irresponsible sibling.
The two girls reunite in their parents' old house to clean out their rooms and finalize the sale for their parents. Things go awry when Tina Fey's character convinces Amy Poehler's character to have one last wild night in their childhood home. What ensues is the most epic (John Cena-filled) party ever.
From hard-core drugs to woefully-placed porcelain ballerinas, the house party gradually spirals out of control, leaving the sisters to clean up the mess.
There's also a secondary plot about how Tina needs to be a better mother for her daughter – it's a distraction from the main partyfuntimes which doesn't really pull its screentime weight.
Regardless of its weaker points, this movie is laugh-out-loud funny. Fey and Poehler are flawless as usual and the dialogue between the two had the entire theater rolling with laughter. The movie doesn't capitalize on gross physical humor as much as Baby Momma does, and the movie carried the laughs throughout so it didn't seem to drag on too long.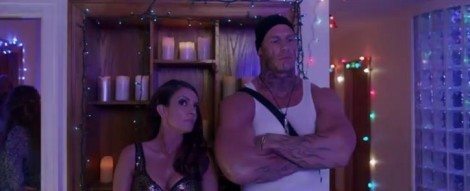 Part of the reason I like these types of comedies so much is that they're basically a Saturday Night Live cast reunion. I imagine all the comedians from Fey and Poehler's tenure on the show lay in wait for cast collab movies – with Maya Rudolph and Bobby Moyniham as the former high school mean girl and not-funny funny guy, respectively, they make meaningful additions to the ensemble cast.
Final Thoughts: I probably wouldn't see it again, but Sisters is a roaring good time and a bonus mini-SNL cast reunion.