Black Widow: Forever Red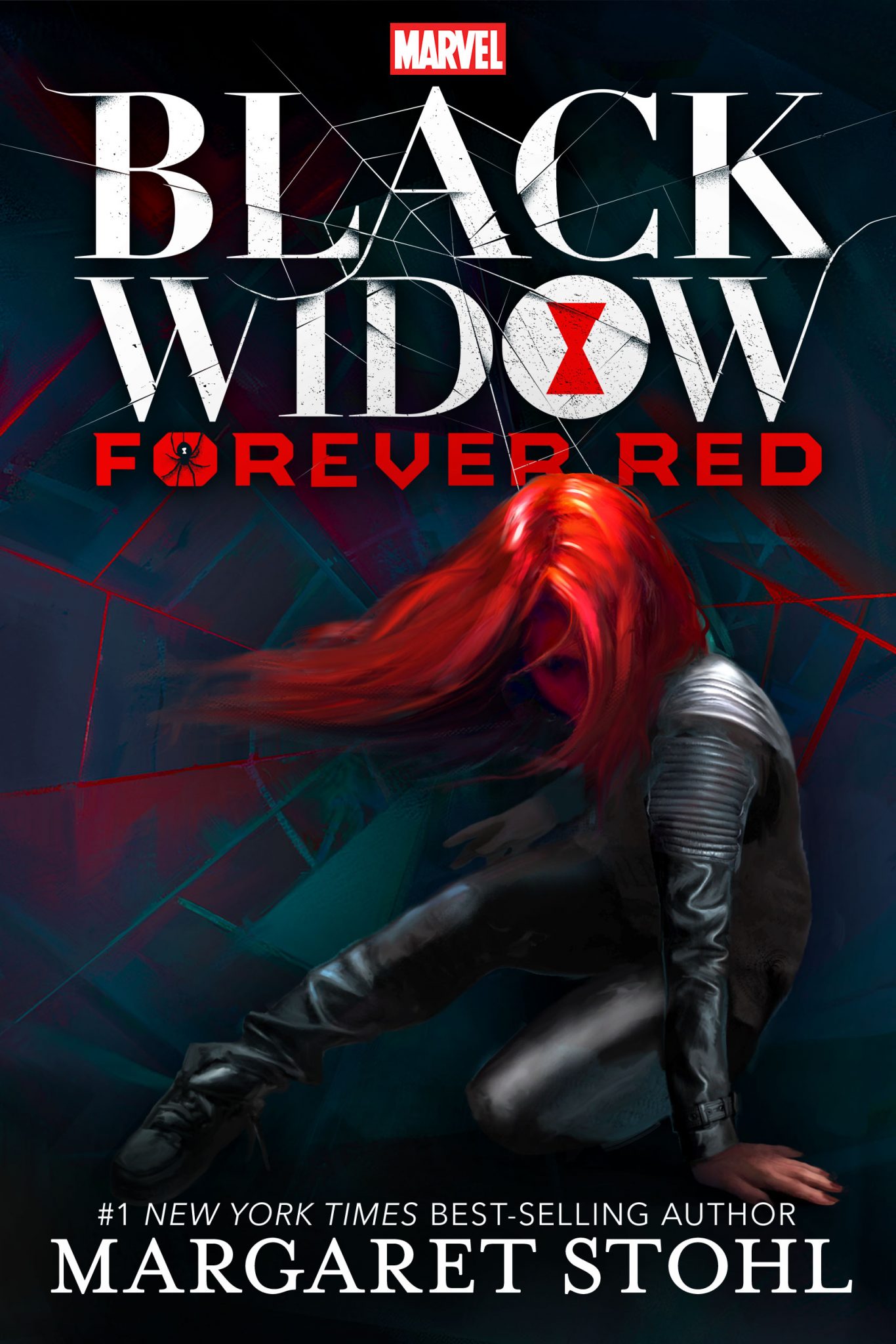 Author: Margaret Stohl
Release Date: October 13, 2015
Publisher: Marvel Press
Formats: Hardcover, eBook, Audiobook
Genre(s): Action, Superhero, Media Tie-In
GoodReads | Amazon | BN | iBooks
If there's one young adult novel I've been forward to reading this year more than any other it's absolutely got to be Black Widow: Forever Red. Yes, yes. I know. I'm a grown adult. I don't even care. This book has been at the top of my 'must read' list since it was first announced.
It's a Black Widow book!
This is basically eveyrthing  I could have hoped for from Marvel Press. Natasha Romanoff is a fantastic character and she's been an incredibly visible character lately. She's the perfect, kick ass female hero we needed to start up what I hope will be a new trend of adapting Marvel's iconic heroes and their stories into more traditional prose. I've been dying for some new Marvel novels (The She-Hulk Diaries and Rogue Touch were sadly disappointing) and Black Widow: Forever Red – and it's recently announced sequel – plus the upcoming Captain Marvel young adult book really give me a lot of hope.
Teens – and adult readers of young adult fiction – really just deserve to have strong heroines in their books. I got an advanced review copy of Black Widow: Forever Red on NetGalley and it's been a really fun read. Natasha is great and both she and newcomer Ava are the kind of women who know how to handle themselves. That's really nice to see. Coupled with strong characters, the fast paced plot keeps you on the edge of your seat.
Check out this synopsis:
Enter the world of the Avengers' iconic master spy
Natasha Romanoff is one of the world's most lethal assassins. Trained from a young age in the arts of death and deception, Natasha was given the title of Black Widow by Ivan Somodorov, her brutal teacher at the Red Room, Moscow's infamous academy for operatives.
Ava Orlova is just trying to fit in as an average Brooklyn teenager, but her life has been anything but average. The daughter of a missing Russian quantum physicist, Ava was once subjected to a series of ruthless military experiments-until she was rescued by Black Widow and placed under S.H.I.E.L.D. protection. Ava has always longed to reconnect with her mysterious savior, but Black Widow isn't really the big sister type.
Until now.
When children all over Eastern Europe begin to go missing, and rumors of smuggled Red Room tech light up the dark net, Natasha suspects her old teacher has returned-and that Ava Orlova might be the only one who can stop him. To defeat the madman who threatens their future, Natasha and Ava must unravel their pasts. Only then will they discover the truth about the dark-eyed boy with an hourglass tattoo who haunts Ava's dreams. . . .
Black Widow: Forever Red features all the heart-pounding adventure readers expect from Marvel, written by #1 New York Times best-selling author Margaret Stohl. Uncover a new side of the Marvel Universe that will thrill loyal fans and newcomers alike, as Stohl reveals the untold story of Black Widow for the very first time.
Cool, right?
You know what else is cool? Giveaways. THREE winners will be chosen to recieve a finished copy of the book at the end of this tour. (Sadly, the giveaway is open to US entrants only.)
Even if you don't win you need to pick up this book.
One of the greatest things about Black Widow: Forever Red is how well it's written. It's not just that Margaret Stohl is a good author. This book really makes it feel like you're being drawn in to the Marvel universe. Favorite characters reappear. You fall in love with all new characters. The situations they all find themselves in feel like they could play out on screen or in the pages of a comic book. Margeret Stohl really manages to capture what we've all come to expect from a Marvel story.
She's just kind of a rockstar generally. (Seriously, check out her bio at the end of this post.)
When I learned we would have the opportunity to have Margaret write a guest post for Nerdophiles I knew exactly what to ask:
What Marvel properties would you like to see adapted for the big (and little) screen?
I'm pretty excited about the ones that are already there, honestly. I thought Daredevil was sharp and smart and it clearly clearly mean something that the bad-photoshop card that my #nerdhusband made my #nerdkid on her fourteenth birthday said "FOGGY AND MATT MURDOCK WANT TO MARRY YOU." And that she was thrilled.
I'm also looking forward to Jessica Jones on Netflix, which seems risky and girl-powered. And did I mention risky? On television? How did that happen? Starring a female I'm No Role Model Don't Automatically Like Me sort of protagonist?
I'm so in.
And seriously? I don't want to hear you complain about Agents of S.H.I.E.L.D. I love Agents of S.H.I.E.L.D. Agent Coulson is my second-all-time-favorite character to write witty banter for, after Tony Stark. (Don't get me started. I write bad Tony Stark jokes in my head at all times. It's my gift and my curse, as the saying goes.) I actually ran into Clark Gregg, the actor who plays Coulson, one morning at breakfast, near my house; I said, "You're so funny. I mean, in my book. I mean, in my head…" and he looked at me like I was just a little bit creepy — which to be fair, I was.
Either way, don't hate on S.H.I.E.L.D.
What would I like to see?
Black Widow, of course. That goes without saying. Not just because I happen to have four hundred pages of fabulous Black Widow plot ready to go – but because I want to see that movie. And because Scarlett Johannessen, a pretty incredible actress, is Natasha Romanoff and has been for years now. I know when people are reading BLACK WIDOW: FOREVER RED they are hearing Scarlett's voice speak Natasha's lines. I get it. She's amazing. Let's make it happen.
And then there is Red Widow, my new character and the new teen Widow, introduced last month in RED WIDOW: FIRST STRIKE, my comic one-shot from MOCKINGBIRD S.H.I.E.L.D.'s 50th Anniversary #1. RED WIDOW isn't Scarlett Johannessen, but she's her own incredible force of nature, and now that I've fallen in love with her in my book and in the comic, I'd love to see her on a big or little screen.
Ms. Marvel deserves more. I'd love to see Kamala Khan get an adaptation, though she's already appearing as an animated character. The way G. Willow Wilson writes her, and the way Sana Amanat and Willow created her – equal parts mouthy and earnest and strong and panicky – is more emotionally real in the pages of a single comic than many YA books ever are with hundreds of pages of character development.
Captain Marvel to the list, although that's cheating because she's the only one actually confirmed to hit the big screen. Captain Marvel deserves it; she's powerful and HILARIOUS which is just as important.
Squirrel Girl? Why wouldn't we want more Squirrel Girl in our lives? We talk a lot about "strong female characters," but never enough about "strong female squirrel characters." That has to change.
Squirrels aside, I guess what I really want to see is more.
More Marvel, more heroes, more girl power, more screen time. More tail-kicking and more world-saving and more smack talking – and more girls getting to grow up envisioning themselves doing all of the above.
We're moving in a good direction. As a Marvel fan – and a girl – and the mom of three more girls — I just want more, and faster, and now.
About Margaret Stohl
Margaret Stohl is the #1 New York Times Bestselling co-author of the BEAUTIFUL CREATURES Novels and DANGEROUS CREATURES novels, as well as the author of BLACK WIDOW: FOREVER RED forthcoming from Marvel Press (Marvel YA), and the ICONS Novels.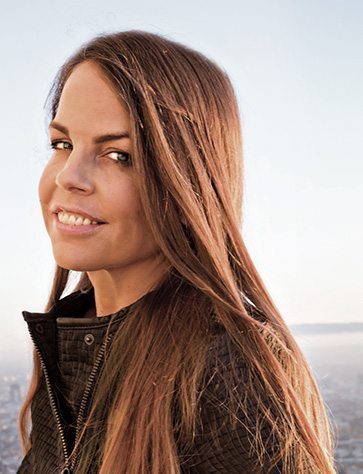 She is the USA Today, Publishers Weekly, Los Angeles Times, Indie-Bound, Wall Street Journal and Internationally Bestselling author of nine YA novels, and has been published in 37 languages and 48 countries. BEAUTIFUL CREATURES was adapted into a film (2013) by Warner Brothers and Alcon Entertainment, and was an ALA William C. Morris YA Debut Award finalist in 2010, as well as a SCIBA award finalist, a NYPL Book for the Teen Age, and a YALSA Teen Top Ten Pick. Beautiful Creatures was named the #1 Teen Pick from Amazon in 2009, and the #5 Editors Pick, Overall.
Prior to becoming an author, Margaret worked in the video game industry as a writer and lead designer for sixteen years, eventually co-founding 7 Studios game developer with her husband, Lewis Peterson. She is also the co-founder of YALLFEST (Charleston, SC) and YALLWEST (Santa Monica, CA), two of the biggest kid/teen book festivals in the country. An alumnus of Amherst College, Stanford University, and Yale University, Margaret lives in Santa Monica with her family, two rescue cats, and two bad beagles.