Games have had female characters in them since… well, as long as I've been playing them! Therefore it's not surprising that I have a few female characters that are my favorites. In the sake of fairness, I'll write up a post on my favorite male characters at a later point in time.
For female characters I really look for certain traits. I want my female characters to not look like a fanboy fantasy, though they can still look sexy. Personality is a big thing to me with any character, it leads many players to love or hate a character. For example, someone like Leblanc from Final Fantasy 10-2 will not be on this list. Neither will Nina from the Tekken series, or any other character from a fighting game. Fighting games just don't tend to offer up enough of a connection with the characters and Leblanc is just… annoying, loves.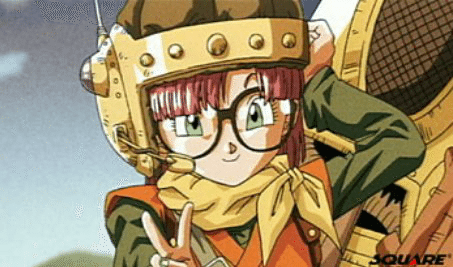 Lucca – Chrono Trigger and Chrono Cross
I know I have been on a Chrono everything kick for a bit, but bear with me just a bit longer! Lucca is a great character and someone that I would look up to in real life. She has quite a few admirable traits, such as being incredible smart, determined, and no non-sense. Her character design is very Bulma-esque from the Dragon Ball series, which isn't too surprising considering the artist was Akira Toriyama, the same guy who helped design characters for all things Dragon Ball related. I enjoyed that she wasn't over sexualized and was all about beating up monsters and inventing awesome things to help save the world.
Too often I seem to be surrounded by characters where game designers decided to put sex appeal first and personality as a distant second. Lucca was a very well put together character. She helps Robo in Chrono Trigger and then in Chrono Cross we learn that even after her death she was trying to help save the world by putting Prometheus inside of FATE.  Playing the game for the first time just a few weeks ago means Lucca was a refreshing character despite being from a game originally released in 1995.
Sylvanas – World of Warcraft
Now here is a completely kick-ass female character. When she was alive she fought to protect Quel'Thalas and her people and in death she was enslaved and forced to destroy the main Blood Elf city, Silvermoon. Once she was able to gain control of her spirit from The Lich King, she made her goal to completely destroy him. And then she freaking helps you do it. She literally had her spirit desecrated by Arthus, The Lich King, and then regained control of it and went right back to standing in his way. Through-out her life she acquires the titles The Dark Lady and The Banshee Queen and even has claim to Undercity, one of the main Horde cities in World of Warcraft.
Sylvanas is just a great character that keeps pushing towards her goals even after death. Sure, I've seen some players on Warcraft complain about her outfit changing to something less revealing in the upcoming Legion expansion, but I see that as a welcome change.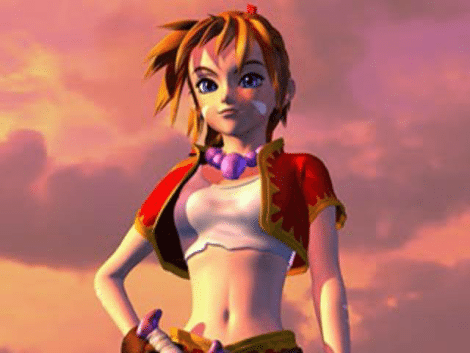 Kid (not Schala) – Chrono Cross
By Kid I mean just Kid, not Schala, as Kid is the perfect personality without getting mixed up in all that Schala business. Besides having awesome dialogue in an Australian/British accent, including the phrase bloody hell, she is a thief with a serious vendetta. She goes around helping the main protagonist so she get her hands on a guy named Lynx, so she can legit murder him back for murdering Lucca and burning down her orphanage. Of course, in reality she is Schala just with no recollection of it and until that point she is Kid, a way more interesting character than Schala.
The reason Kid is one of my favorite female characters is strictly her personality. She jumps into situations head first and is extremely stubborn. At one point in the game the player can try to tell her what to say in an awkward situation and she kicks you. I seriously love that 'I can talk for myself, thanks' moment.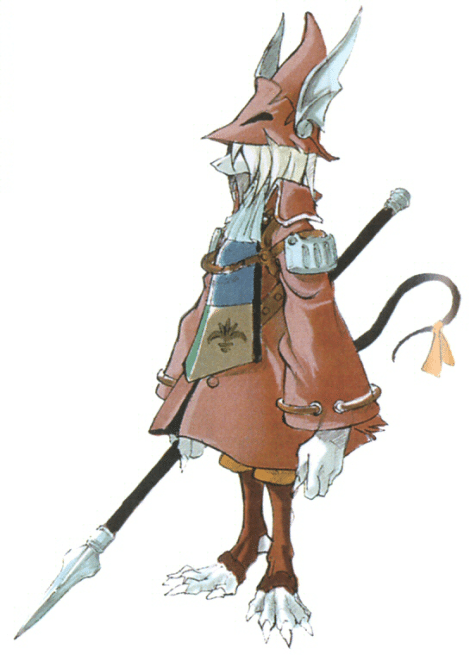 Freya – Final Fantasy IX
I don't think any list I make can ever be complete without adding a Final Fantasy character. Freya really took a lot of time for me to warm up to in my first play through of Final Fantasy IX, but after watching Sir Fratley leave her in the dust in Cleyra I started to really like her. She's spent years looking for her old lover, Fratley, only to find him and him not remember her. It's where her phrase 'To be forgotten is worse than death' comes from. She's also a Dragon Knight from Burmecia that seriously makes you damage numbers look pathetic when she fist joins the party.
Her story is tragic, and I think that may be the main reason I think of her as a favorite character. She never takes out her feelings on anyone an always fights alongside you without hesitation, but sometimes her demeanor can convey her sadness over Fratley.
There are more characters I would add, such as Kerrigan from the Starcraft series, and I might continue this post at a later time!
What are some your favorite female characters?