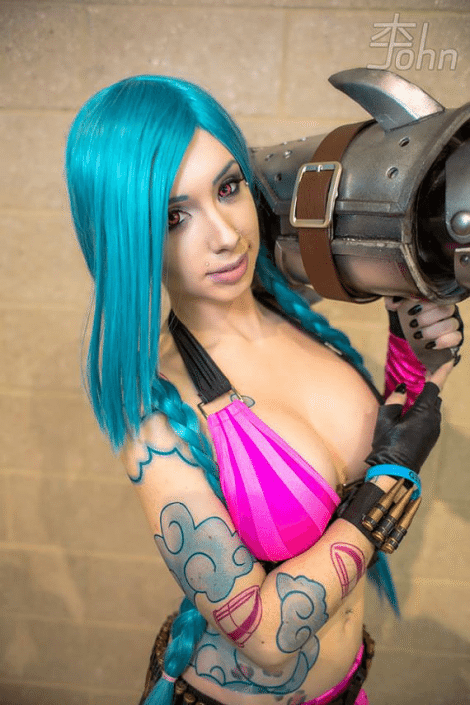 Ever wanted to be the bearer of destruction and the biggest thorn in Vi's side? BadWolfCosplay is here to help set you on your path of mayhem with a full set of Jinx temporary tattoos. These are (quite obviously) meant to go with a Jinx cosplay set and should really set you apart from other cosplayers who weren't able to capture the entirety of Jinx's bat shit crazy essence! It would be pretty awesome if you got together with a Vi and Caitlyn and had them chase you around a convention. This item only comes with the tattoos, which in its entirety is a twenty-one piece set. When you order this product you will also receive an application map and a link to an instructional video to help you equip yourself!
A full set of Jinx tattoos will cost you $60 before shipping, and shipping will run you $3 in the U.S. Expect shipping to cost you just over $7 if you live any where else in the world.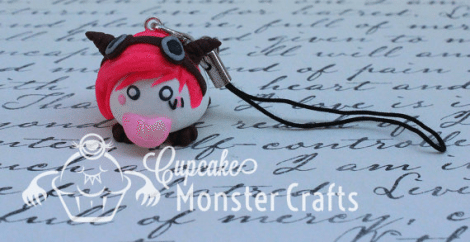 This is freakin' adorable. It just is. This is a Vi and Poro mix that comes together to make something I want to own. When ordering you need to choose whether you want this as a key chain or cell phone strap. I personally haven't had a use for a cellphone strap on anything except my 2DS in years, so I'm pretty happy they have a key chain option. This cute little Poro is handmade with Super Sculpey III material and then cooked to perfection. These items always make me feel as if I need to get into polymer clay crafts.
The base price for this Poro is just under $6, but shipping seems to fluctuate. If you live in the United States tack on about an extra $8. If you live anywhere else except Canada shipping is close to $10. If you happen to live in Canada shipping is a bit more at just under $12.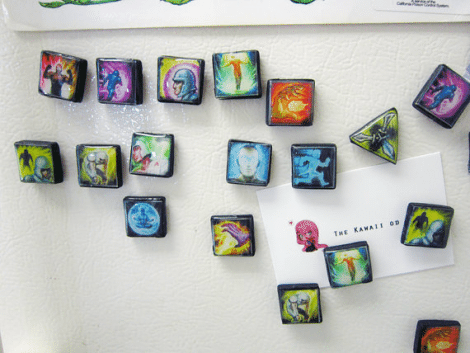 Been looking for a way to hang your League of Legends memorabilia on the fridge, but haven't come across any magnets that truly speak to your interests? Look no further! Etsy holds all of the answers to your problems! ThekawaiiOD has hand crafted Summoner Spell magnets! These magnets are supposedly an inch in length and width. The seller states that one magnet should be able to hold five pages to a surface. The store offers all of the summoner spells except Garrison, Mark, and Dash. You can collect these individually or as a set of six (of your choice or random!).
Individually a magnet is $2.50, while a pack of six is $15.50. Shipping is a bit high for magnets, with shipping in the U.S. being $4.50 and everywhere else it's at $8.50.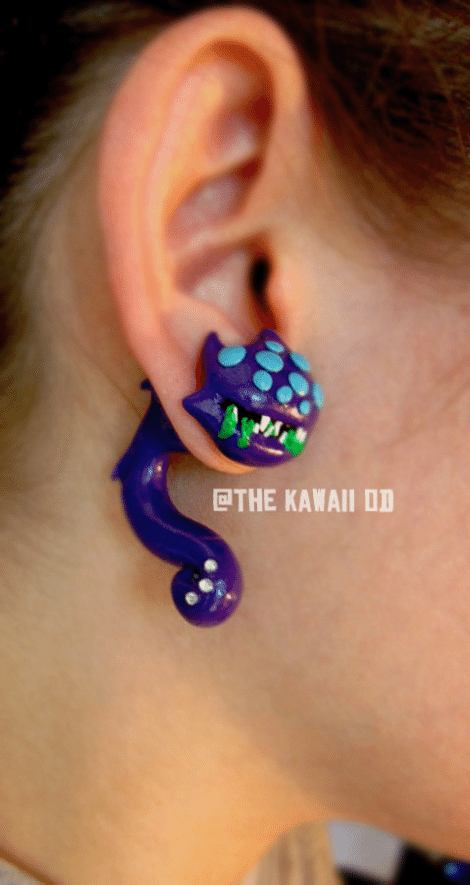 ThekawaiiOD has some really nice items and because at some point I will be ordering these earrings, she is featured twice! This is another one of those items that makes me feel like I need to pick up polymer clay crafts. If you've ever wanted your own personal Baron Nashor, you can now have him nomming on your ears all day! Baron Nashor comes as fake plugs or real plugs. The fake ones are completely nickel free with surgical steel posts. If you choose to go with real plugs the sizes available are 14m and the 00g-4g. If you need a different size, the seller has stated in the item description that she is more than willing to work with you.
Your own handmade Baron Nashor will cost you a set price of $36. Shipping is the same as the last item – $4.50 within the U.S. and $8.50 for everywhere else in the world.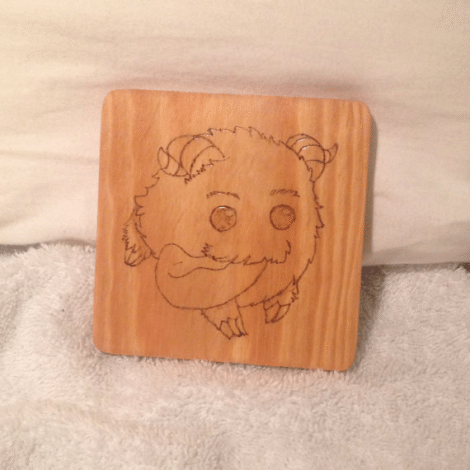 A Poro themed coaster set! The Poro image is burned into the wood using pyrography and the back is made from cork to help protect tables and such. You know, the whole reason you bought coasters. Each coaster features a different Poro design including mustached Poro, a Poro eating Poro-Snax, and King Poro! This store is fairly new, just having opened in February so there aren't many reviews, but the reviews it does have are five stars. As with all handmade items, expect it to take at least a week to be ready to be shipped.
One set of Poro coasters equates to 24 riot points (dollars) while shipping is limited to only the United States and costs 7 riot points.
Will you be adding any of these items to your League of Legends collection? Hit us up in the comments!