[youtube=https://www.youtube.com/watch?v=6EPPMCwD5bw&w]
Max (2015)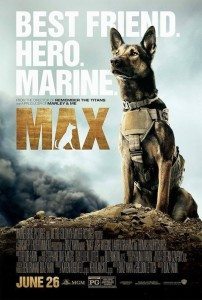 Release Date: June 26, 2015
Cast: Thomas Haden Church, Josh Wiggins, Luke Kleintank, Lauren Graham, Robbie Amell, Mia Xitlali, Dejon LaQuake
Director: Boaz Yakin
Studio: Metro-Goldwyn-Mayer (MGM)
Distributor: Warner Bros
Genre(s): Adventure, Family, Action
Rating: ★★★½☆☆
Review Spoilers: Low
IMDB | Rotten Tomatoes | Wikipedia
I love dog movies and when I saw the trailer for Max I was excited to see it. Max follows the story of a highly trained military dog (a Belgian Malinois) and how he learns to trust and love another after his handler, U.S. Marine Kyle Wincott (Robbie Amell) is killed in Afghanistan. The most heart-breaking scene in the movie is during Kyle's wake and you'll feel it when you see it.
The Wincott family are grieving the loss of their son but they are notified that Max will be put down because he bonded so closely with Kyle that no other person can approach. Surprisingly enough Max tentatively accepts Justin (Josh Wiggins), Kyle's younger brother and the Wincotts take Max home. Justin is your typical teenage boy that has a grudge against his dad (Thomas Haden Church) and doesn't want to do anything but play pirated video games and ride mountain bikes. He begrudgingly accepts the responsibility of taking care of Max and the road to healing and discovery begins.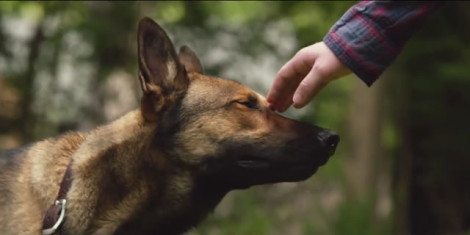 It's sad when I say that the dog, Max, had more emotion than most of the actors on screen. They scoured the country to find the perfect Belgian Malinois to play Max and it paid off. The dog is temperamental, soulful, hilarious, and very expressive. Max is a Military Working Dog that lost his handler in war and has PTSD. It's as much a journey of healing for him as it is for Justin to starting growing up.
The crazy part about Max is mostly the plot of the story. It starts out tame enough but then it escalates to a big action movie. I think this is where the writers were confused as to what they wanted the story of Max to be. Old Yeller or Mission Impossible? I'll just say that the Mexican Cartel gets involved, people get taken hostage, illegal weapons, and bullets fly.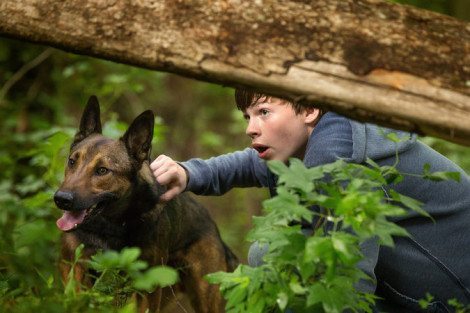 Final Thoughts: If you focus on the relationship between Justin and Max (a really touching moment when it's the 4th of July and fireworks are going, you can see Justin remembers that Max has PTSD and goes home to comfort him) you'll enjoy the movie. They grow together and you see that Justin learns to love Max and Max accepts his new family life. If you start focusing on the crazy plot then that's when you'll go what the 'eff? I think they could have toned down the action or made it… more believable? They were just trying to do too much at once and it muddied the waters.
Side Note: U.S. Representative (AZ) Kyrsten Sinema actually came and talked at the screening and how she introduced an act in Congress that would allow all MWD (Military Working Dogs) to be retired and returned to the USA. She told a story about an injured Veteran that had to be brought back to the US and his MWD was stuck in Germany. They refused to release the dog until Sinema became involved and after long months was able to bring the dog home.
Read about and send your Support for this Act: Retire MWD's to the USA