After an almost unbearably long hiatus, Hannibal will be once again gracing our television screens. Slated to air on Thursday June 4th, 2015, it will keep the same time slot, 10:00pm, but will be inhabiting a new day. Airing right after NBC's new show, Aquarius, season three has been proclaimed to be the start of a different show than it was before. The events of last season left viewers with the big question of what could happen next, and the bigger question of, "who is still alive?"
This is a great point for new viewers to jump in, because this season is said to be able to be a standalone. Viewers can pick it up since it is, ultimately, "a new show," and can go back and re-watch the old episodes if they want without having to worry about binge watching. Of course, I definitely suggest binge watching, but for those of you who don't want to and would like an overview of what happened in season two, here it is:
The season began with a fight between Jack and Hannibal, before flashing back to the events leading up to it.
Also, Will ended up in Chilton's hands while he awaited trial in the Baltimore State Hospital for the Criminally Insane.
Will's imprisonment was necessary, because he'd finally figured out who was behind all of the cannibalistic murders. Unfortunately, it was his very good friend and therapist, Dr. Lecter.
Even in prison, Will's perceptions were still valuable to the FBI. So Beverly Katz consulted with him and they grew closer.
Hannibal continued to play his mind games in an attempt to win Will over.
A third player, Matthew Brown, stepped in during the trial of Will Graham and murdered some people a la Hannibal style in order to throw off the case.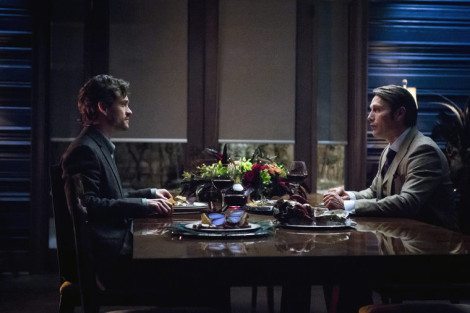 The first half of the season wrapped up with Will eventually getting out, Beverly Katz believing him about Hannibal Lecter, and everyone else being sort of at odds.
Beverly Katz died when she decided to investigate Lecter.
Hannibal and Will became closer as Will played the biggest con of his life to try and trick Hannibal into thinking he really was ready to become a murderer.
Freddie Lounds was presumed dead, but really was part of Will's con.
Chilton and Will actually joined forces when Chilton began to realize that Will was right.
Unfortunately, Chilton became Hannibal's latest frame job. Poor guy.
Hannibal caught on to Will's scheme when he smelled Freddie Lounds on him and was a very sad cannibal because his friend had lied to him the entire time.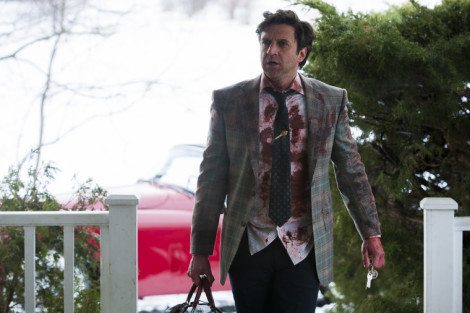 Everyone began to realize Will wasn't crazy and Hannibal really was a bad dude.
Especially Chilton who got to utter the famous "Hannibal the cannibal" line.
Though not before Alana and Hannibal got it on. Poor Alana.
While all that drama was going on, we were introduced to the Vergers whose story became intertwined with the rest of the crew.
Mason Verger ended up cutting off his own face and eating it at Hannibal's behest after ingesting drugs after his sister got pregnant with Will's child and Mason set her up to have a vicious abortion.
Miriam, Jack's old protege, was found after having been captured years previous, but she had been brainwashed by Hannibal and ended up shooting Chilton in the face.
All of these events led to the insane season finale, where viewers revisited the fight from the first episode.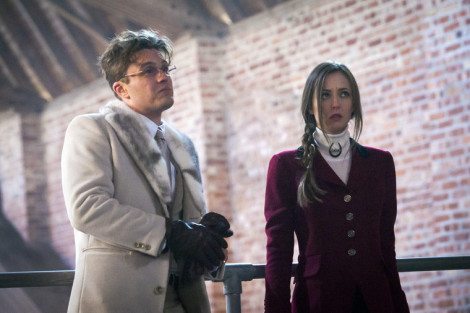 Jack, Alana, and Will all ended up in critical condition. Especially Will, who was violently gutted by Hannibal after Hannibal revealed to him that Abigail was still alive. Then again, Abigail also had her throat cut and joined the rest of the crew in the "are they dead or alive" club.
After leaving the scene in the rain, the credits rolled and gave way to a surprise: Bedelia and Hannibal were on a plane heading toward Europe.
Now Will, and whoever else survived, is on the hunt for Hannibal.
The first half of season three has been said in interviews to be the "capture of Hannibal Lecter" storyline, while the back half of the season will finally get into the well known Red Dragon story.
Again, the new season is slated for June 4th at 10pm on NBC. If you'd like to catch up on the episodes, they are available on Amazon Prime Streaming and on DVD. You don't have too much time, but if you start now you just might be able to plow through it all before the new season airs.
[youtube http://www.youtube.com/watch?v=9kN7fhWnhdM]