Zombies, aliens, sea monsters, and more take the spotlight this week. Ashley is on vacation but Sam and Kylee have you covered and are bringing you some pretty awesome comics courtesy of Dark Horse and Archaia. We're definitely hitting the sci-fi hardcore but hey! There's nothing wrong with that!
Read on, nerds. And let us know what you read this week in the comments!
Sam's Reads
Plunder #3 (of 4)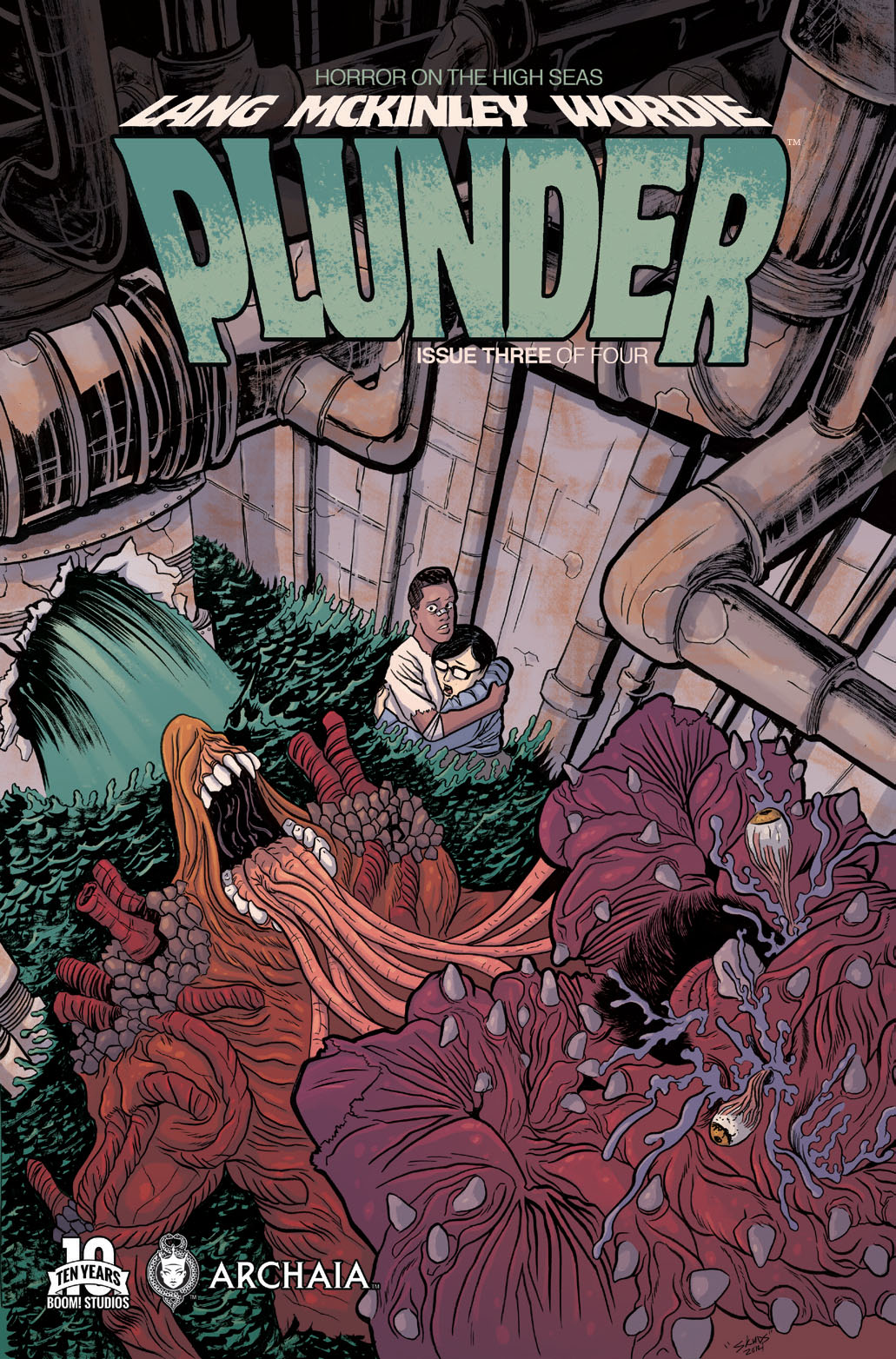 Writer: Swifty Lang
Artists: Skuds McKinley
Publisher: Archaia
Source: BOOM! Studios DRC
★★☆☆☆
We get a bit of backstory in this issue, as the scientist found in the last issue breaks down what she and her friends were up to and how they discovered the entity on board. She gives us a bit of biological information about it before everyone starts trying to find an escape. Badhoon ultimately takes charge towards the end. We'll see how things end in the final issue next month.
I liked the idea of Plunder in the beginning. I liked the idea of rutheless modern day pirates battling a deep sea leviathan. And while the story has been okay it hasn't really done anything that innovative yet. At this point, I'm just reading it until the end because it's a four issue miniseries. I'm looking forward to seeing how things resolve but I'm kind of at the point where I hope they lose, everyone dies, and the world ends. Because that would actually be interesting.
Rocket Salvage #5 ( of 5)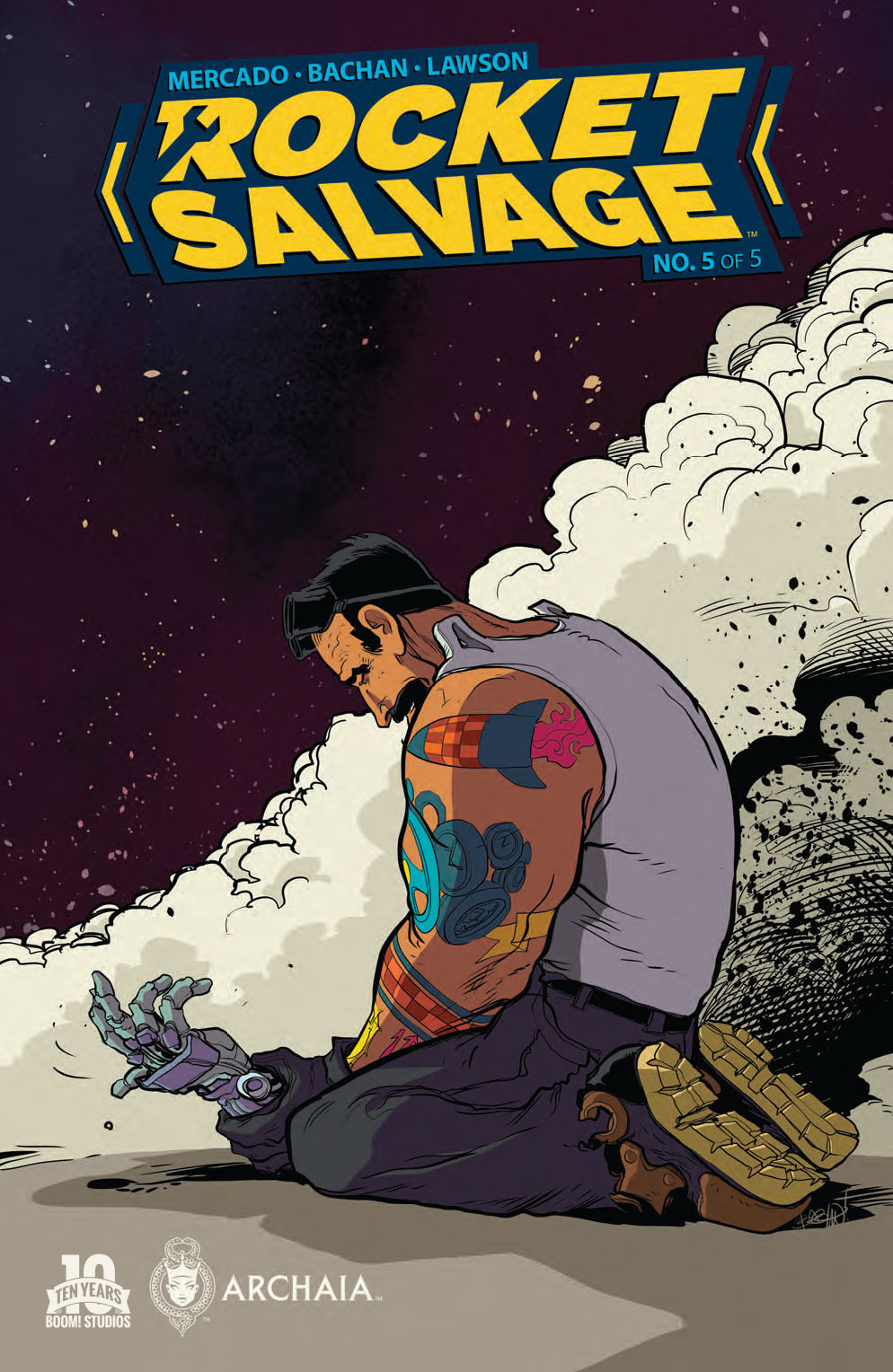 Writer: Yehudi Mercado
Artists: Bachan
Publisher: Archaia
Source: BOOM! Studios DRC
★★★★☆
In this oversized issue, the final showdown heats up on Rio Rojo. Zeta learns to use her powers under the tutelage of Utzman but it's not going so well. Beta's fallen victim to Boss Klem's influence and is manipulated into revealing Zeta as the weapon. When Primo gets free and makes his way back, his family is falling apart. Things get even worse when Klem decides to take out Zeta and Beta gets in the way. Ultimately Beta fends off the GR and ROG forces that have converged on the neutral station and all ends well. I mean, it ends well for as long as Zeta's around to protect Rio Rojo, I guess.
Fun, fitting end to a great family driven science fiction miniseries. I could have read an on-going in this vein with these characters in this universe. I'm kind of sad all we got was five issues. This issue in particular really brought things together. I was very pleased. I highly recommend it once it hits shelves as a trade paperback in August!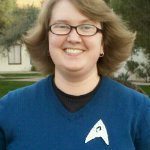 Sam Wildman is a co-founder and co-editor at Nerdophiles. She'd love to live in a sci-fi future like in Rocket Salvage. But maybe without the 1,000+ year war going on. @samaside


Kylee's Reads
The Order of the Forge #1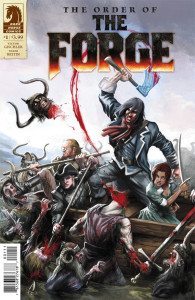 Writer: Victor Gischler
Artists: Tazio Bettin, Nate Piekos, Juan Ferreyra
Publisher: Dark Horse Comics
Source: Dark Horse DRC
★★★☆☆
George Washington: Zombie Killer? That's what The Order of the Forge seems to hint at, though the first issue is suspiciously light on the undead. A rather unlikeable Washington, a swaggering Paul Revere, and a hedonistic Benjamin Franklin are going to team up for… something?
The first issue haphazardly sets the scene, having George Washington wielding his trusty axe on more than one occasion, and leaves me with just enough questions that I want to see the next issue…
Past Aways #2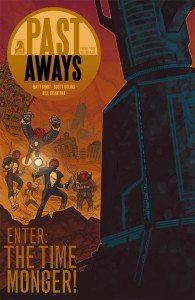 Writer: Matt Kindt
Artists: Scott Kolins, Bill Crabtree, Rob Leigh
Publisher: Dark Horse Comics
Source: Dark Horse DRC
★★★★★
Living up to his description from the cover of issue #1, Art thinks all grievances are in the past (haha, get it?) now that the gang's all back together. He gleefully gives everyone the grand tour, along with all the newest additions (and cleaning he's done) since everyone went their separate ways – only to be met with stone-faced skepticism.
After everyone retires to their own rooms for the night, we get a peek into the before – their future and their past – of each member of the team. When they're forced into action the next morning, they may prove to be a little… rusty.
Past Aways continues to entertain me with the artistic attention to detail – seriously that tour of HQ could've been the entire issue and I would've been happy – and the unique time travel 'rules' (because who actually needs paradoxes, I much prefer immortality for all). Couple that with the slow character development being teased out in the writing and we've got the makings of a fantastic series.
Resident Alien: The Sam Hain Mystery #0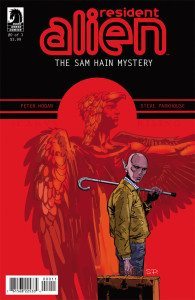 Writer: Peter Hogan
Artists: Steve Parkhouse
Publisher: Dark Horse Comics
Source: Dark Horse DRC
★★★★☆
Originally serialized as Resident Alien: The Sam Hain Mystery chapters 1 – 3 in Dark Horse Presents Volume 3, 1 – 3, this #0 issue of the same title (minus the pesky chapters 1 – 3) collects the start of an interesting story following a stranded alien, whose name is not Sam Hain.
Masquerading as Dr. Harry Vanderspiegle, small-town doctor, we get a glimpse into the past of how he ended up this way. Two and a half years prior, he used his alien abilities to win enough money to drop off the map – and out of the questioning light of some shady suits. Even further back than that, he was tasked with heading to Earth to destroy an alien probe before it fell into the wrong hands, presumably putting him on the suits' radar in the first place.
He's made some friends – who are soon to be wrapped up in the alien's business if foreshadowing means anything – and he's settled in nicely to his small town. The interesting bits are nuanced within the storyline, including a girl who can seemingly see right through his façade and the sinister feel of the suits.
This being issue #0 of 3, we're bound to get our answers sooner rather than later and I can't wait to see how things pan out.


Kylee Sills is an associate editor at Nerdophiles.  One of these days she's going to read a normal, run of the mill, linear comic. Today is not that day. Last Tuesday was not that day either. @kyleewho