Google has outdone itself once again.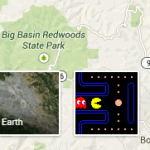 While last year we all screamed in delight when we discovered that they were sending us on an epic journey tocapture as many Pokemon as possible, this year I just dumb foundedly shouted out, "GO TO GOOGLE MAPS" when I discovered this year's treat.
They've programmed Google Maps to turn into a game of Pacman with the streets, guys. Simply using the arrow keys on your keyboard, you guide Pacman on a dot eating adventure as he searches for fruit and tries to avoid the ghosts!
So of course, like any good employee, I traveled the world and found my favorite places to play!
Why not take a trip to The Arc de Triomphe?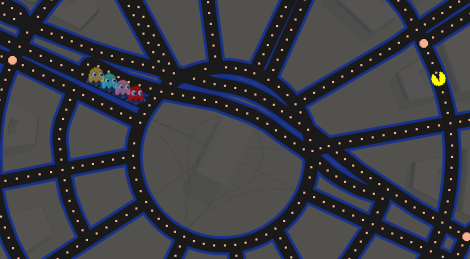 Maybe you're the gambling type- if so, the Vegas Strip is the perfect distraction for you!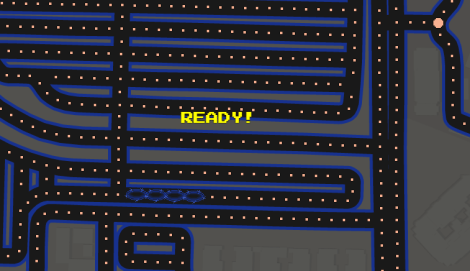 Or you can keep it simple and zoom past Tokyo Tower!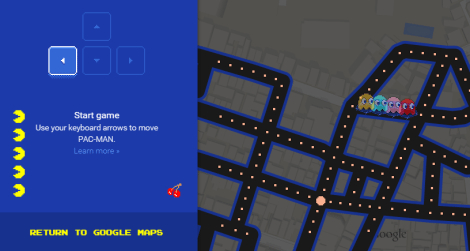 Or hey, let's take a quick trip to Google Headquarters in Mountain View, CA to give them our warmest thanks.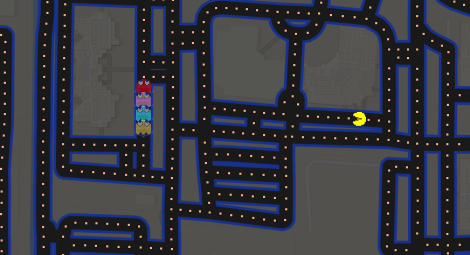 Or heck! Go to your neighborhood, your place of work, your alma mater! If there aren't enough roads to play it, they'll let you know, but that shouldn't discourage you!
Go out! Travel the world and leave your favorite "levels" down below!