Whether it's the Academy Awards or the Nickelodeon Kids Choice Awards, people seem to respond by falling into one of two categories: not caring at all, or caring way too much. The Grammys tend to garner a lot more reactions in line with the first one, given how difficult it can be to objectively evaluate music for a mainstream audience. In 2011 Arcade Fire's well-deserved Album of the Year win mainly elicited a Twitter reaction of "Who the hell is Arcade Fire?" Meanwhile, audiophiles across the country groaned in unison as Mumford and Sons wildly popular but incredibly boring Babel beat out Frank Ocean's universally acclaimed Channel Orange. It's just hard to take them seriously.
But for better or for worse, I fall into the "caring way too much" category and I still hope for a day where legitimately great artists get the awards they deserve regardless of popularity. So here are all my dream picks for the 2015 Grammys, the artists I'm predicting will actually win, and the oddball picks so bad or so strange it's a surprise they're even nominated. Tune into the Grammys on February 8 to see if I'm anywhere close to correct.
Record of the Year
Nominees: "Fancy" by Iggy Azalea feat. Charli XCX; "Chandelier" by Sia; "Stay With Me (Darkchild Version)" by Sam Smith; "Shake It Off" by Taylor Swift; "All About That Bass" by Meghan Trainor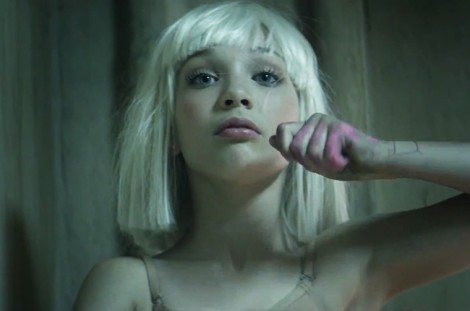 Should Win: "Chandelier." While the song is hardly complete without it's spectacular and now iconic music video, Sia earns this one purely on the raw passion and the incredible talent exhibited in her performance of "Chandelier." It's also easily the deepest and most lyrically complex song nominated, and some of the more subtle production tricks give this song a lot of strength.
Will Win: "Shake It Off." Just something to tide T-Swizzle over before the Academy can throw every award they can at 1989 next year when it becomes a viable candidate. But beyond the standard Grammy fangirling, Swift did deliver probably her strongest through-and-through pop song of her career, and no other song nominated will probably remain part of the cultural canon the way "Shake It Off" will.
Outlier: "Fancy." The Record of the Year category recognizes a great achievement in the combined skills of songwriting (is "Fancy" really about anything? Besides Azealea aping all of Minaj's usual tricks?), performance (Azealea is articulate, but not much else; Charli XCX couldn't give less of a shit), and production (most producers could probably put together the song's bare-bones, run-of-the-mill production in an afternoon). Needless to say, "Fancy" isn't my frontrunner.
Album of the Year
Nominees: Morning Phase by Beck; Beyonce by Beyonce; X by Ed Sheeran; In The Lonely Hour by Sam Smith; G I R L by Pharrell Williams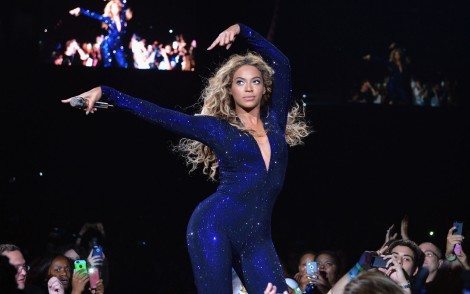 Should Win: Beyonce. Beyonce's got the star power to send basically anything she releases to the top of the charts, so it's remarkable just how much she pushed herself on her self-titled surprise release. Did you hear any other pop artists put out a 6-minute terror anthem like "Haunted" right next to beautifully performed, catchy-as-hell bangers like "Drunk In Love?" Released too late in 2013 to make it to most critics' year end lists, this is the album's chance to get the recognition it deserves.
Will Win: Beyonce. The album sold better than all the rest by a landslide, plus it received the most critical acclaim. Beyonce's easily the most iconic nominee, and her album happens to also be the best. The others hardly stand a chance.
Outlier: Pharell Williams. G I R L wasn't just a bad album – I'd confidently call it the worst album released in 2014 that I heard from start to finish. The lyrics are awkward, most of the songs lack any distinguishing traits, and Pharrell can barely even hit his notes on a few tracks. How did we let misogynistic garbage like "Hunter" get nominated for a Grammy, let alone Album of the Year?
Song of the Year
Nominees: "All About That Bass" by Meghan Trainor; "Chandelier" by Sia; "Shake It Off" by Taylor Swift; "Stay With Me (Darkchild Version)" by Sam Smith; "Take Me To Church" by Hozier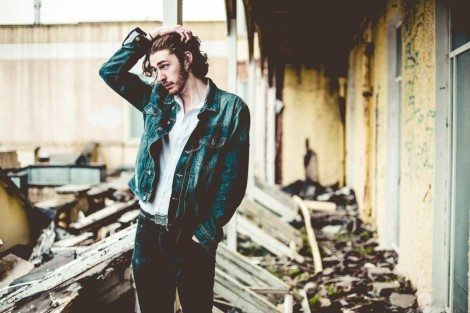 Should Win: "Take Me To Church." Personally I'm completely sick of this song by now – just because it's the only hit this year that I would consistently stop surfing the radio to hear. Not only was Hozier's back-to-basic piano composition a breath of fresh air, but he also paints a surprisingly insightful and unique depiction of love, religion, loyalty, and otherism in his lyrics. The Grammys have already shown they can appreciate a song about homosexuality with last year's spectacle of Macklemore's "Same Love" performance. Let's see if they can appreciate a good one.
Will Win: "Take Me To Church." The Academy often uses the Song of the Year category (which recognizes composition and lyricism, not performance and production like Record of the Year) as an opportunity to give credit where it's due to a more indie artist; Lorde and fun. have won the award the last two years, beating the likes of Bruno Mars, Katy Perry and Kelly Clarkson. In this case, the most indie artist happens to have also released the most complex, subtle, and powerful song nominated.
Outlier: "All About That Bass." Thankfully "Fancy" got skipped over here, but somehow an obnoxious, preachy song centered on a metaphor that doesn't even make sense slipped through instead. Does "All About That Bass" stand for a good social cause? Yes, even if it's one that no one would ever disagree with, and even if "Take Me To Church" did as well with far better execution. But is it a good song? Nope.
Best New Artist
Nominees: Iggy Azalea; Bastille; Brandy Clark; HAIM; Sam Smith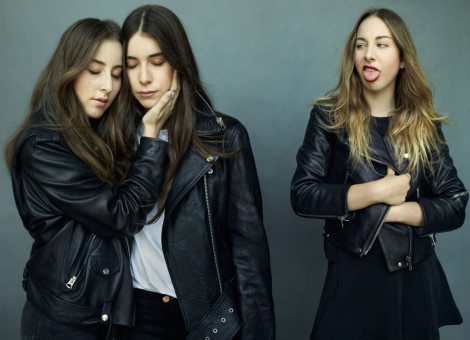 Should Win: HAIM. Never heard of this pop rock sister act? Check out their great debut album, 2013's neo-Fleetwood Mac, endlessly catchy Days Are Gone. Still not sold? Go see their live show, which features a surprisingly rocky vibe, tons of energy, perfect performances, and bassist Este Haim's amazing faces. If that doesn't do it for you, it's probably your fault.
Will Win: Sam Smith. The guy's already got a small handful of big hits under his belt after only about a year in the business, most of them quite good, so Smith certainly shows the staying power that the Academy tries to recognize with this award. Smith's style also fits that of the usual winners – recent Best New Artists include similarly soulful stars like John Legend, Amy Winehouse, Adele and Alicia Keys.
Outlier: Brandy Clark. You've probably heard a few Brandy Clark songs whether you know it or not – she's been a country music ghostwriter for years, penciling hits for Miranda Lambert, The Band Perry, Kacey Musgraves, and plenty of others. She finally released her own debut album in 2013, but it didn't chart well and didn't have any significant hits. It's a strange pick for a major Grammy nominee, but Clark stands against a lot of the worst trends in modern country, so it wouldn't be an undeserved win.
Best Pop Vocal Album
Nominees: Ghost Stories by Coldplay; Bangerz by Miley Cyrus; My Everything by Ariana Grande; Prism by Katy Perry; X by Ed Sheeran; In The Lonely Hour by Sam Smith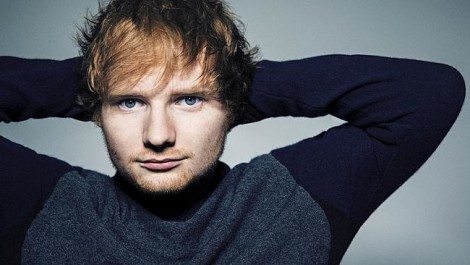 Should Win: Ed Sheeran. X was much more hit-or-miss than Sheeran's debut, and it gets my vote mainly out of a lack of quality contenders, but "Sing" was one of my favorite hits of the year.
Will Win: Ed Sheeran. The dude's received tons of Grammy love without getting one win, so it's a safe bet he'll at least take one home within his genre.
Outlier: Miley Cyrus. Did it surprise anyone that Bangerz was an absolute mess?
Best Dance/Electronic Album
Nominees: Syro by Aphex Twin; while(1<2) by deadmau5; Nabuma Rubberband by Little Dragon; Do It Again by Röyksopp & Robyn; Damage Control by Mat Zo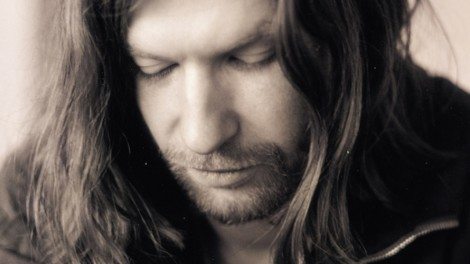 Should Win: Aphex Twin. 13 years in the making, Syro was well worth the wait, a grand return of Aphex Twin's iconic sound with plenty of new twists.
Will Win: deadmau5. while(1<2) was far too long and not particularly original, but it wasn't terrible. It mainly stands to win, though, because chances are that most voters have never heard of the remaining nominees.
Outlier: Mat Zo. Who?
Best Rock Album
Nominees: Ryan Adams by Ryan Adams; Morning Phase by Beck; Turn Blue by the Black Keys; Hypnotic Eye by Tom Petty and the Heartbreakers; Songs of Innocence by U2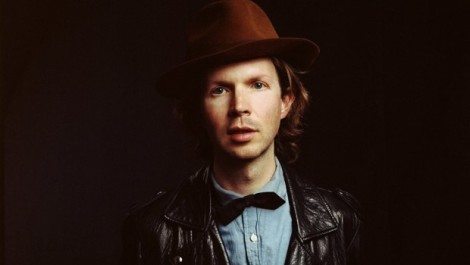 Should Win: Beck. Morning Phase wasn't nearly as strong as its spiritual predecessor Sea Change, but it's easily the most creative and engaging album nominated.
Will Win: U2. This one was a surprisingly large part of 2014's music history, more for its unusual release than its quality. It'll be more in the mind of voters than the rest, plus the Grammys just can't give enough trophies to this band.
Outlier: Ryan Adams. Weird that Adams is finally starting to get some nominations this deep into his 25-year career. It's a deserved nod, but he doesn't stand a chance against the cultural giants in the category.
Best Alternative Music Album
Nominees: This Is All Yours by alt-J; Reflektor by Arcade Fire; Melophobia by Cage the Elephant; St. Vincent by St. Vincent; Lazaretto by Jack White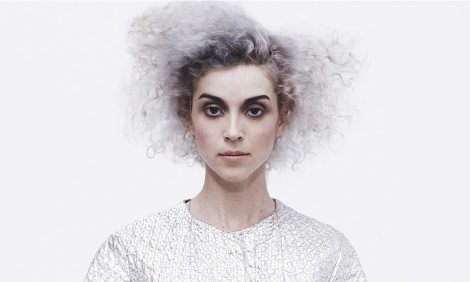 Should Win: St. Vincent. Annie Clark's self-titled fourth album was easily one of the most unique and memorable releases of the last year, though likely too "weird" for the Academy to give it the win.
Will Win: Arcade Fire. They're Grammy favorites and perhaps the most popular artist nominated as well (White's not far off, but Lazaretto was probably the weakest album of his career). They only stand to lose if Reflektor came out too long ago for the voters to clearly remember it.
Outlier: Cage the Elephant. How did this get nominated over several equally popular but far more interesting candidates like The War On Drugs, Spoon or Warpaint?
Best Urban Contemporary Album
Nominees: Sail Out by Jhene Aiko; Beyonce by Beyonce; X by Chris Brown; Mali is… by Mali Music; G I R L by Pharrell Williams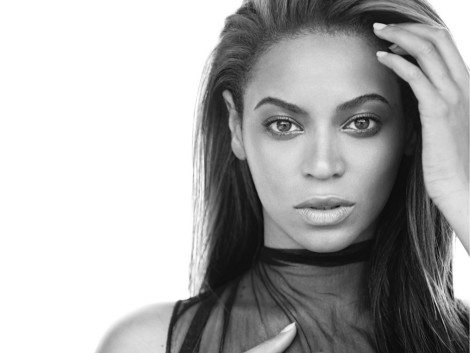 Should Win: Beyonce. Yeah, there's really no contest here.
Will Win: Beyonce. C'mon, we've been over this.
Outlier: Everyone else. Seriously, Chris Brown? Mali Music? You kidding me? (For real though, were is FKA Twigs?)
Best Rap Album
Nominees: The New Classic by Iggy Azalea; Because the Internet by Childish Gambino; Nobody's Smiling by Common; The Marshall Mathers LP 2 by Eminem; Oxymoron by ScHoolboy Q; Blacc Hollywood by Wiz Khalifa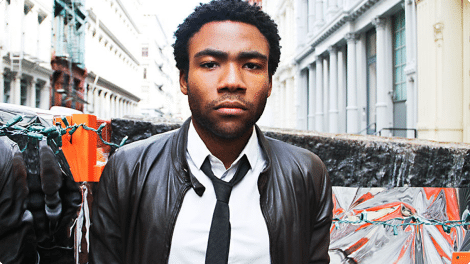 Should Win: Childish Gambino. Because the Internet was way to divisive for it to stand a chance at winning, but Gambino showed incredible growth and vision on this release.
Will Win: Iggy Azalea. As her other nominations indicate, "Fancy" was way too dominant for Azalea's album not to win, although Eminem does stand a strong chance purely out of legacy.
Outlier: Wiz Khalifa. The good ol' Grammys, where one of the universally agreed worst albums of the year gets a Grammy nomination. Real class act here.
Now what are your predictions? Let's hear them in the comments.