Synopsis for 1×10: Captain Cold returns to Central City with his partner, Heat Wave, to finish off the Flash. Meanwhile, Iris moves in with Eddie and Caitlin makes a startling discovery about project Firestorm.
Rating: ★★★☆☆
With the help of Caitlin, Cisco, and Dr. Wells, Barry is training harder and faster in an attempt to become the actual fastest man alive, after losing to the man in yellow in the midseason break. He is also eating just as fast. Man, I wish I had his metabolism.
In another part of town, there is a special Prison Break reunion occurring. Snart, also known as Captain Cold and his new partner, Mick (played by Dominic Purcell) break into a custom's warehouse full of very nice custom cars. This is the first time we're getting DC's Rogue members working together on The Flash, opening up the backend of the season is enough indication that they are going to be big players for the coming weeks. They eagerly wait for the cops to arrive after triggering the building's silent alarm but it seems Snart is only waiting for a visit from one person in particular, the Flash. When he fails to show up, they get the hell out of dodge before confronting the cops.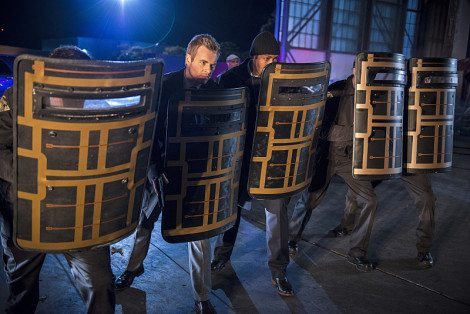 After seeing the scene at the custom's warehouse, Barry and Joe determine that Snart must want a fight directly with the Flash. Dr. Wells thinks that Barry should not antagonize or confront Snart in the hopes that he might back off and suggests that Barry should instead focus on the training he has committed to for the past month or so in order to beat the Reverse Flash.
Back at the station, Barry continues to avoid Iris and the awkwardness between the two is practically palpable. It seems Iris has taken a huge step and has decided to move in with Eddie. Barry agrees and confronts Joe, telling him he doesn't think he should prioritize on Snart right now, but Joe is reluctant about letting Barry leave the case and tries to reason with him.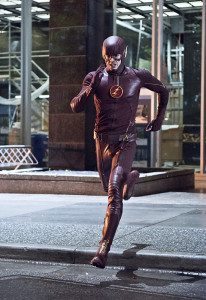 Meanwhile, Cisco and Dr. Wells have modified the police's ballistic shields to repel Captain Cold's cold gun. Their modifications are met with hesitation from the station, the cops continue to resent them for Star Lab's explosion. Still, their heat shields hold up effectively in a demonstration.
Back at Star Labs, Caitlin is looking into Ronnie and the word "Firestorm" after she overheard Ronnie repeat the word before flying away. With Barry's speedy help she discovers that Firestorm is an acronym for a secret research project and the two find data concerning transmutation. The research project cites Jason Rusch and Martin Stein as co-authors.
Snart and Mick decide to steal a very expensive painting from the Rathaways. The Rathaways might play a larger role in the next episode with their son Harvey Rathaway, a Rogue villain named Pied Piper. When the police arrive, Snart uses the cold gun on them, but it is useless against Sisco's heat shields. Instead, Snart calls on Mick who emerges with a handheld flamethrower. Joe manages to shoot Mick's heat gun, but the two escape while the cops are left to nurse their burns. Snart confronts Mick about losing focus back at the stand off and becoming obsessed with burning the cops. He claims that they need to put down the Flash as he is the only thing now standing in their way from future heists.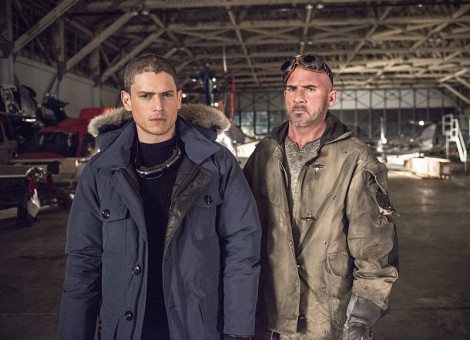 After some research, Caitlin confronts Jason Rusch, one of the authors of the Firestorm project, and he nervously reveals that the paper was published without permission and the army later confiscated all of the research from the project. As she heads home with more questions than when she arrived, Snart and Mick ambush and kidnap her. It seems they have finally figured out how to get the Flash's attention.
Back at the lab, Cisco determines that both Snart's cold gun and Mick's heat wave gun could essentially cancel each other out because of their nature as absolute opposites. Barry then receives a call from Joe concerning Caitlin's disappearance and the two of them race to the precinct to track her down. At the station, they receive a broadcast on the television demanding that the Flash show himself publicly later that evening or Caitlin will pay the price. Before Snart and Mick leave though, they wire Caitlin to a small bomb to prevent anyone else from saving her. Barry prepares to make his public day view appearance and prepares to take a step forward to becoming the hero Central City is going to seriously need.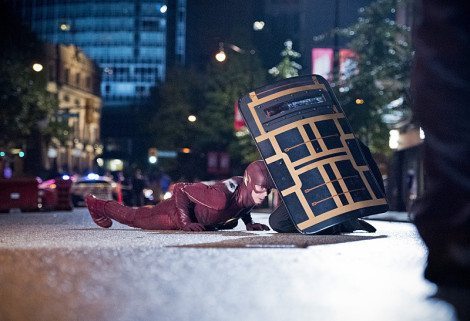 Meanwhile, Joe and Cisco manage to track down Caitlin's general location by piecing together surveillance footage. The two scour the warehouse and find Caitlin tied up. Cisco though, anxious to save Caitlin, trips the wire and Joe barely manages to grab Caitlin and throw them both out of the way as the small bomb explodes. All three thankfully walk out unscathed.
While the cops evacuate and quarantine the area Snart specified, Barry faces off with both Snart and Mick. His objective is to have the guns hit one another, effectively canceling them out. At first, Barry is outmanned and in over his head, but he receives assistance from Eddie who races in with a heat shield to help the Flash.
With Dr. Wells help Barry determines that he needs to go slower, not faster as they previously though, and he manages to get Snart's and Mick's gun paths to cross and backfire unto the holders. Barry thanks Eddie for saving his life before sprinting away to leave the cops to arrest Mick and Snart. Later, Eddie credits the Flash with their success and Cisco graciously receives a thank you from the police chief. Word of the existence of the Flash begins to spread like wildfire across the police station and there is no doubting his existence now.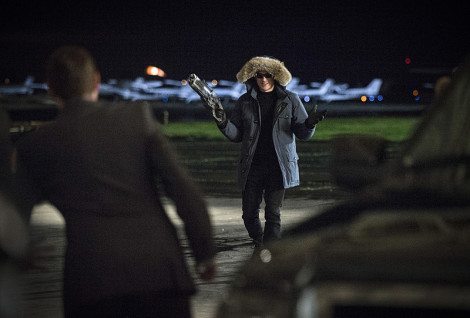 Back at the West residence, Iris finishes moving all of her things out of the home and she shares a tearful goodbye with Joe. Iris and Barry finally find find a chance to talk and Barry claims things will get back to normal soon, where Eddie and Iris will be happy and her and Barry will still be best of friends. Something tells me that won't happen anytime soon though. Joe tells Barry that he is welcome to move back in and Barry accepts, claiming his neighbors are probably growing suspicious of him flashing in and out every night.
In a turn we all knew was coming sooner or later, Mick and Snart's prison transport is attacked and Snart gives their savior a welcoming "Hey sister" implying that this was his plan the whole time. It's already been announced that Mad Men and The Tomorrow People's Peyton List will be playing Golden Glider, aka Lisa Snart. It's unclear if we'll be seen an on-screen reunion of List and fellow Tomorrow People co-star Robbie Amell, but we sure are glad they picked her up.