It's that time of year again – if you're lucky, you/your friend/family member/lover may finally emerge from hours of time-points, coding, or cell counting in the lab long enough to approximate the functions of a normal human being. Maybe you know someone or have youths who really like science. Maybe you want to encourage the youths to get involved in science. Maybe you know a cute graduate student and want to woo them with caffeine. No judgment.
Whatever your reason, here are gift suggestions for the science enthusiasts in your life!
For the Disillusioned TA/ Grad Student/ Postdoc:
Are you tired of saying, "Read the syllabus"? Then have I got the answer for you. Welcome to the wonderful world of PhD comics.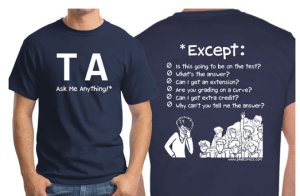 Nerdy t-shirts are the best. This site has a ton of science jokes on printed tees, but as the one who calls in the hazardous waste pickup order, I'm personally a fan of the "Screw Your Lab Safety, I Want Superpowers" t-shirt.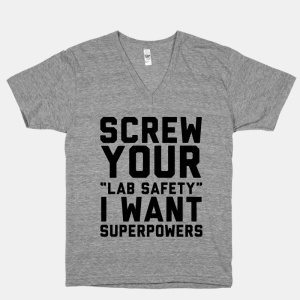 For the Chronically Under-caffeinated:

If you're not addicted to caffeine or hard drugs, you're probably not going to get through grad school unscathed. Gear up. Check out these awesome mugs.
One of my lab mates has this mug, and I'm consistently jealous every time she uses it. The design heat shifts between a picture of green dinosaurs to a picture of dinosaur skeletons.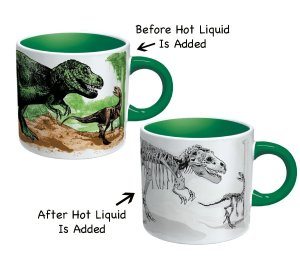 I have a thing for heat-activated mugs. Here's another one with constellations for your astronomy buff.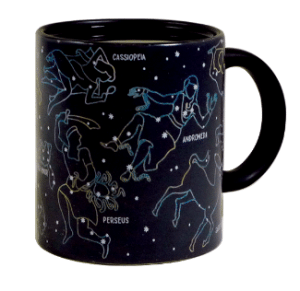 Speaking of drinkware, here's an awesome set of planetary glasses: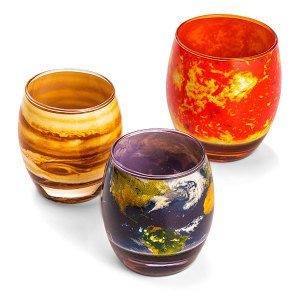 Who doesn't want to bring work home with them? Hahaha we both know that if you're a researcher, there is no line between work and home life, so why not drink out of tiny beaker and Erlenmeyer flask shot glasses? Even alcohol is better when precisely measured by the milliliter.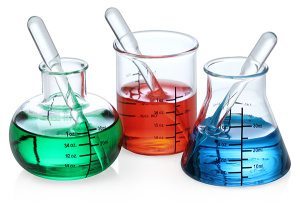 Jewelry and Decor:

All of MeganLee's Etsy shop is pure gold. She creates minimalist scientist posters which are divided into particular fields (e.g. the fathers of microbiology, prominent female scientists, astrologers, etc.) which would be a welcome addition to any lab bench. Below is the one for women scientists -she sells individual designs as well.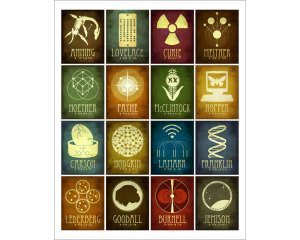 Speaking of Etsy, jerseymaids sells an interchangeable magnetic planet necklace. Which is supercool.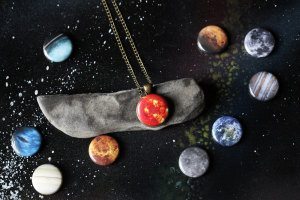 I love the shop Anatomology on Etsy. They make everything from DNA helix earrings to anatomically correct heart lockets. They're a bit on the pricier end, but if you're looking for a unique statement piece, this would be the place to find it. And everyone knows the key to a girl's heart is an anatomically correct heart locket.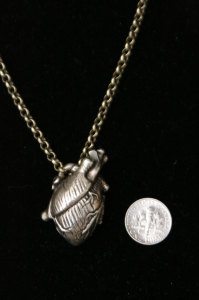 Have an ornithologist in your life? This site has a plethora of visually accurate bird necklaces which double as whistles – it also has the added benefit of supporting fair trade practices and women from tribes in Thailand!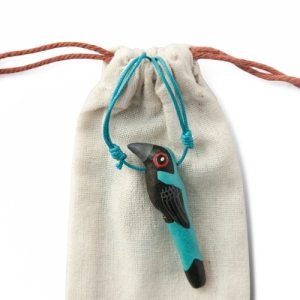 Office Supplies for Scientists:
Who doesn't love magnetic iron filings? That's right, no one.
If you're looking for something to decorate an office, take a look at this magnetic hourglass – it's artistic and scientific! Besides, it's probably the closest thing you're going to get to ferrofluid in the near future without breaking the bank.
The effect is manifested in 1-1.5 hour depending on the meal (the less you've eaten before the drug intake the sooner it will start acting). I've never tried to mix Cialis Generic with alcohol and don't see any point in it.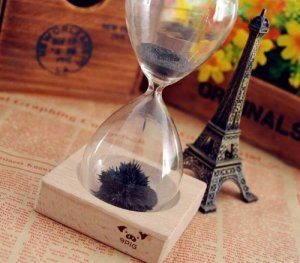 A lot of scientists are also closet musicians or artists. If you have $100 to drop, buy a 3D printing pen. Totally worth it.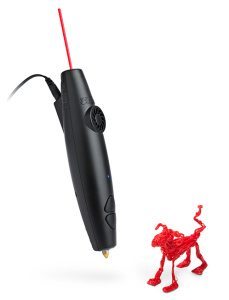 For Everyone:
Randall Munroe, the creator of the comic xkcd, answers a series of seemingly ridiculous and impossible questions with scientific fact and extrapolation. It's really every scientist's dream.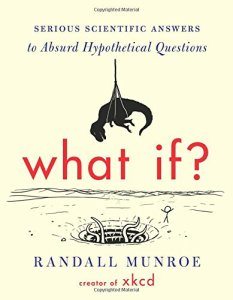 23andMe is a genetic ancestry testing site – if you have a genetics/genealogy buff in the family, this might be the perfect gift for them. For $100, you send off a tube of spit to the company for sequencing. In return, you receive information about your DNA Relatives, people who share a certain portion of their genetic code with you, and information about your geographic origins across continents. I did mine last summer before they shut down their health portion of the results, but I'm still a fan of learning about my genetic origins – the company also gives you access to your raw data, so you can run your own analyses if you want.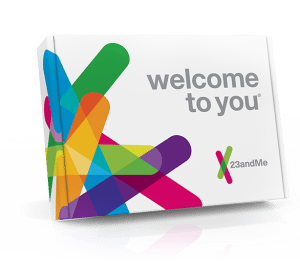 For Kids:
I loved these zome tools growing up – they're a modified set of building materials which allow you to construct complex geometric shapes and tessellations. I still remember trying to build a dodecahedron along with my other fifth grade classmates.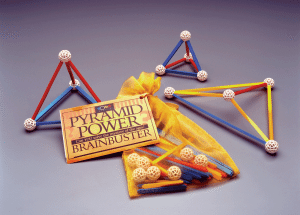 Literally a hands-on way of learning about electric fields, I remember playing with my plasma ball and my fiber optic light for hours when I was in elementary and middle school – all of my friends thought they were really cool, too!