[youtube=http://www.youtube.com/watch?v=2vPp3hovOzw]
Planes: Fire & Rescue [Blu-Ray]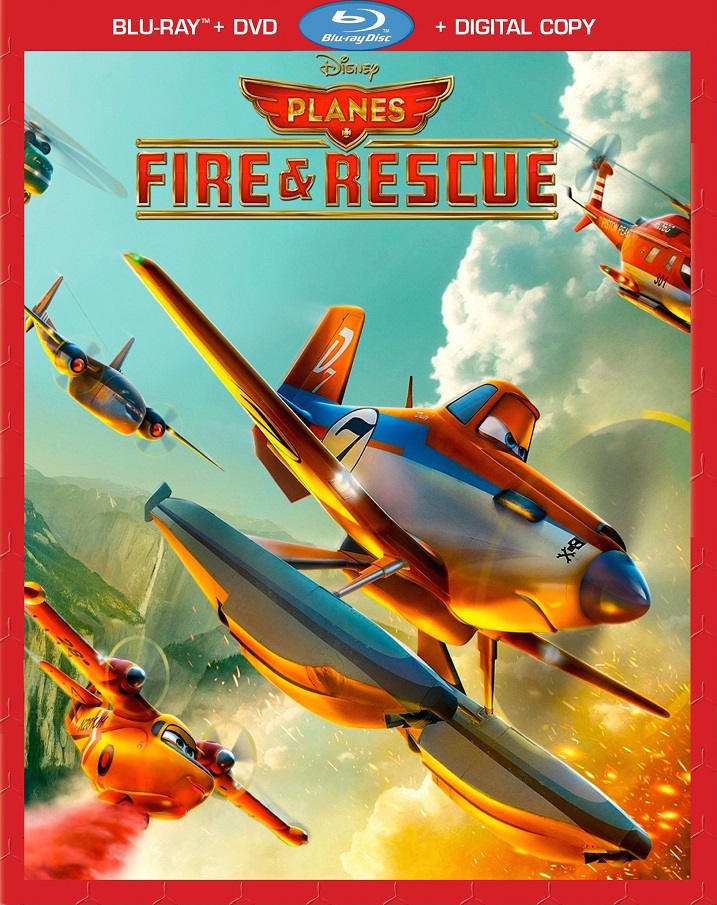 Release Date: November 4, 2014
Cast: Dane Cook, Stacy Keach, Julie Bowen, Ed Harris, Bard Garrett, Danny Mann, Teri Hatcher
Director: Ferrell Barron
Studio: Walt Didsney Pictures, DisneyToon Studios, Prana Studios
Distributor: Walt Disney Studios Motion Pictures
Genre(s): Kids, Family, Animated

Extra Feature Rating:  ★★★☆☆
Film Rating: ★★★☆☆
Review Spoilers: Low
Amazon | IMDB | Wikipedia
Okay, this movie was adorable and way deeper than I was expecting from a series that – up until now – I had seen as little more than a Cars spin-off. Afterward I felt compelled to go out and get the first film which I will as soon as I can because, c'mon, you can't just watch the sequel.
Actually, I guess that's not entirely true. The sequel actually holds its own very well. I hadn't seen Planes before watching Planes: Fire & Rescue and I still thought it was a fantastic movie. Coming from a background where I had at least seen Cars and Cars 2 probably helped.
Basically, Planes: Fire & Rescue is a generally touching and relatable story of a plane with big dreams, our hero Dusty Crophopper, coming to terms with some very sudden and very life altering limitations. Instead of letting those same limitations get him down Dusty channels his energy into something else – helping his community by becoming a certified first responder. It's a cute story about hope, community, giving your all, and how understanding that big changes may be disappointing but they may also open up new opportunities you'd never considered before.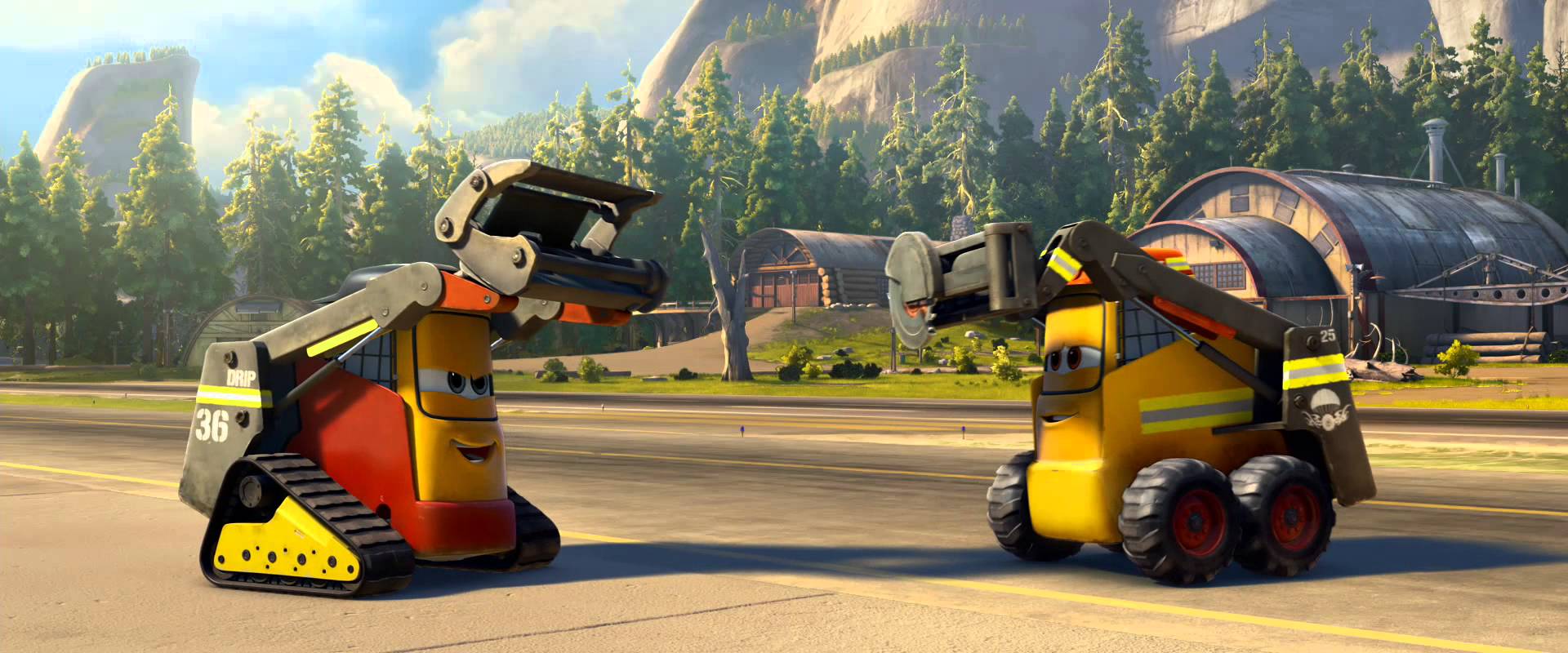 Maybe I'm giving it a bit too much credit.
I just really enjoyed it.
Yeah, sure, It's definitely a kid's movie. But that doesn't mean it's not cute and the story not worthwhile. And if you've got little ones at home – especially those who already love the Planes and Cars movies and are going through their firefighter phase – it's a definite must buy.
I won't lie, the special features don't add much to the film or re-watchability. They're nice little additions, though, and the kids will appreciate a couple of them.
Vitaminamulch: Air Spectacular
Vitaminamulch: Air Spectacular is a short film set back in Propwash Junction. After a fancy daredevil plane backs out of a big Vitaminamulch event with big name investors, Dusty and his friends Chugg and Sparky have to get creative to save the day. In what becomes a comedy of errors they give a humorous attempt at a daredevil spectacular that will have kids laughing in their seats.
Welcome to Piston Peak! and "CHoPs" TV Promo
These two short videos are focused around the location where Dusty trains and his instructor Blade Ranger. Welcome to Piston Peak! plays like an old school US National Park advertisement encouraging people to come out to visit. It's a cute little feature. Meanwhile the "CHoPs" promo is largely featured in the film so while it's a nice little parody of the show, "CHiPs" you'll see most of it while watching the movie.
Air Attack: Firefighters from the Sky
This is a great little featurette especially if you've got kids who are interested in firefighting and wildfires. The guys behind the film spent a lot of time coordinating with California wildfire response teams trying to get things to be authentic. Much of terminology, planes, and maneuvers are the same sort of things you would see in real life. Many of the characters were designed after the equipment and vehicles that the filmmakers saw while working with the real firefighters. Air Attack takes viewers on a brief tour of what it's like to be a real life firefighter fighting wildfires.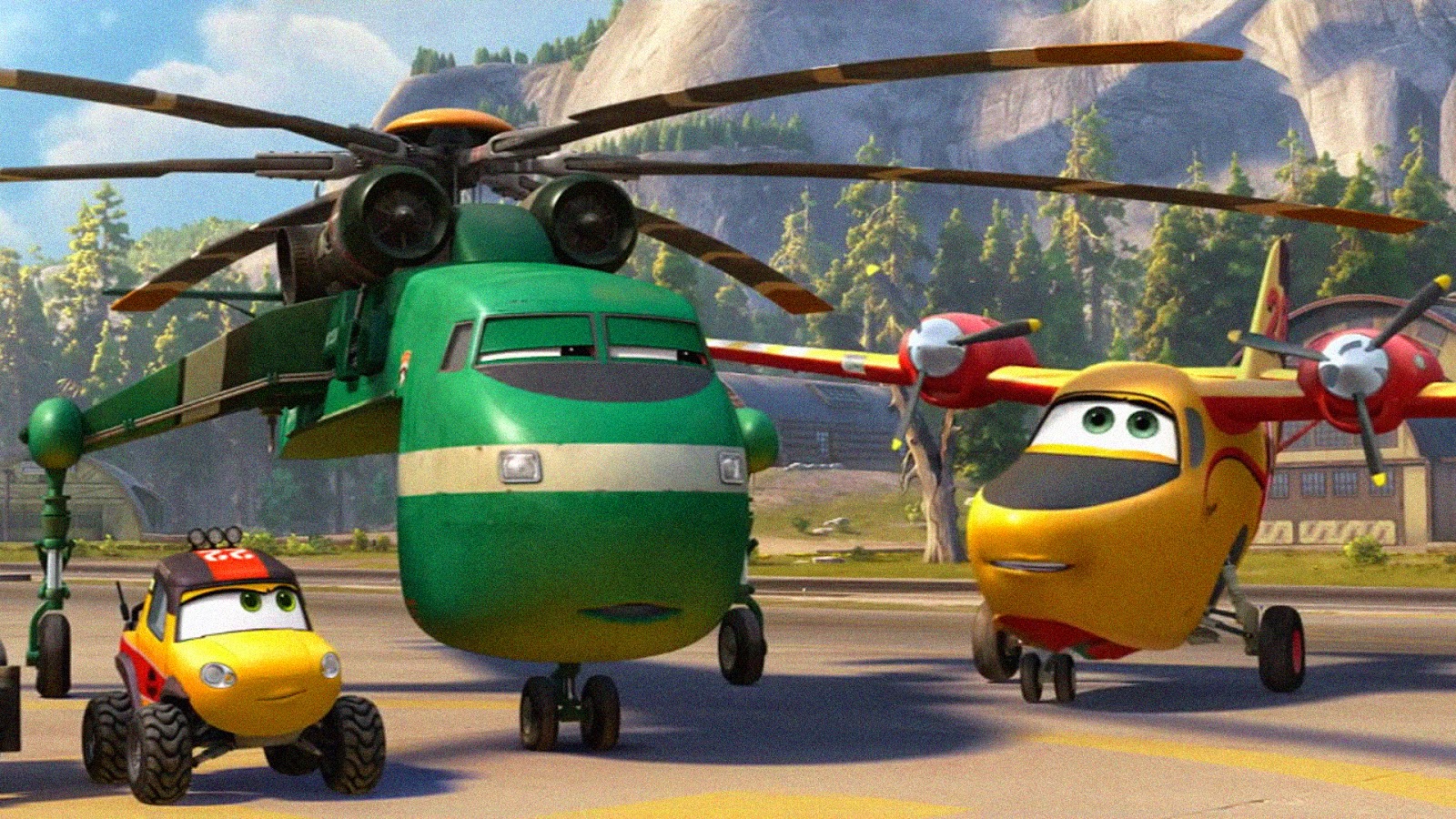 There are a few other special features including a handful of deleted scenes, a music video for "Still I Fly" – a song by Spencer Lee featured in the film. There's not much in the way of special features, sure, but the ones they do have should entertain kids well enough and, most likely they'll just be watching the movie like ten times in one sitting instead of sifting through and judging the special features. So it's not that big of a loss.
Final Thoughts:
I suspect that Planes: Fire & Rescue is going to be a pretty popular gift in Christmas stockings or under the tree this year. It's definitely worth picking up especially for kids who love cars, trucks, planes, and firetrucks. And it's a cute story to watch with the little ones, too!
A REVIEW COPY OF PLANES: FIRE AND RESCUE ON BLU-RAY WAS PROVIDED FOR THE PURPOSE OF THIS REVIEW. NERDOPHILES WAS NOT COMPENSATED FOR THE REVIEW AND THE OPINIONS HERE ARE OURS AND OURS ALONE.