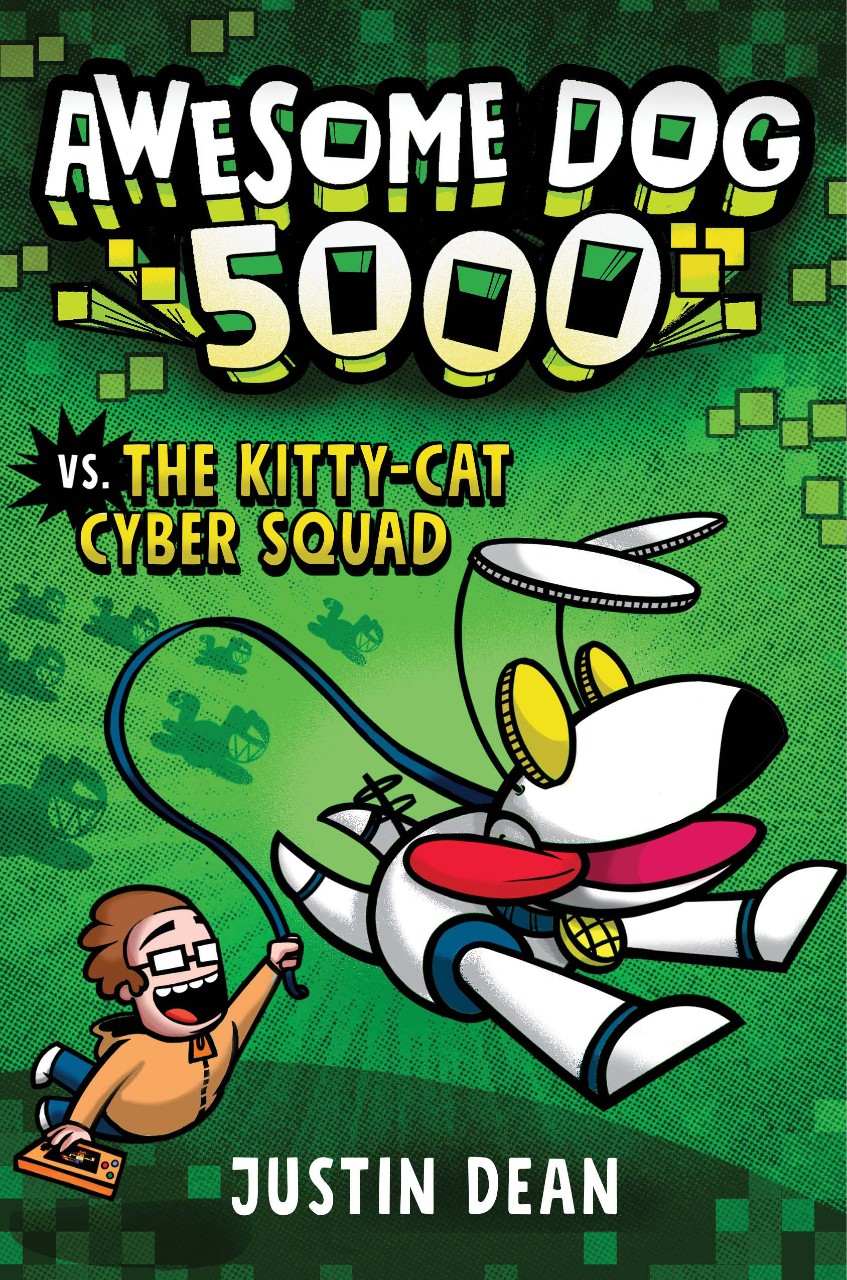 Title: AWESOME DOG 5000 VS. THE KITTY-CAT CYBER SQUAD
Series: Awesome Dog 5000 #3
Author: Justin Dean
Pub. Date: May 4, 2021
Publisher: Random House Books for Young Readers
Formats: Hardcover, eBook, audiobook
Pages: 224
Find it: Goodreads, Amazon, Kindle, Audible, B&N, iBooks, Kobo, TBD, Bookshop.org
Awesome Dog 5000 (aka Fives) and his friends are back for a third adventure in Awesome Dog 5000 vs. The Kitty-Cat Cyber Squad! To be perfectly honest, this is our first foray into the series. And while I would rarely recommend someone jump in to a series midway, Awesome Dog 5000 actually offers a quick refresher and easy way for young readers to jump right in.
Full of silly humor, superhero robot dogs, tons of fun illustrations, and more, Awesome Dog 5000 vs. the Kitty Cat Cyber Squad is a great introduction to the series. Though, we want to go back and start from the beginning ourselves! Definitely a great pick for kids who love silly, highly illustrated series.
About the Book
Heads up, DOG MAN lovers! Watch out, readers of BAD GUYS! Robotic dog AWESOME DOG 5000 is back in another action-packed adventure with some upgrades. . .just in time to battle a new supervillain!

Time to level up the awesomeness! Ever since discovering Awesome Dog 5000, life for gamers Marty, Ralph, and Skyler has been one epic adventure! But Awesome Dog's spectacular hero work has made front page news — and Mayor Bossypants is not happy about it. The mayor makes a plan to take down that robot dog. . . and anyone else who stands in his way. Which means Marty, Ralph, and Skyler are about to have a real-life Bossypants battle!

Attention, readers! This is a wild action-comedy told through a mix of text and black-and-white illustrations, with a mystery to solve at the end. Can you handle the awesomeness?

Want to replay the first adventure? Check out the first book: Awesome Dog 5000!
Praise for the Awesome Dog Series
"A silly sugar rush of a story."–Kirkus
PRAISE FOR AWESOME DOG 5000 (Book 1):
"An awesome ride! Go, dog, go!"–Chris Grabenstein, #1 New York Times bestselling author
"This book will have kids barking for more adventures!" —Booki Vivat, New York Times bestselling author of Frazzled
"Made for fans of the zany humor of Andy Griffiths and Dav Pilkey."–School Library Journal
"Amplifying silliness to new heights."–Kirkus –This text refers to the hardcover edition.
Giveaway
3 winners will win a finished copy of AWESOME DOG 5000 VS. THE KITTY-CAT CYBER SQUAD, US Only.
a Rafflecopter giveaway
About the Author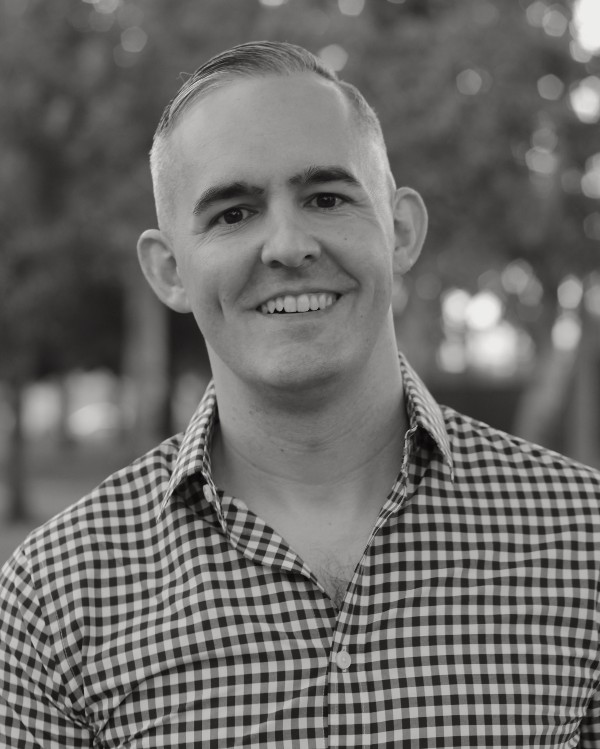 Justin Dean is an award-winning writer of television commercials who has led national campaigns for brands such as South Park, Conan, and the Olympics. Now he writes bizarro and funny books for kids, too. He lives in Los Angeles with his wife and two kids. Unfortunately, they don't have any robot pets (yet). Visit him at justinwritesbooks.com. You can also find him on YouTube under Awesome Draw 5000 and on Instagram @jddean5000.
Website | Instagram | YouTube | Goodreads | Amazon
Tour Schedule
Week One:
Week Two: