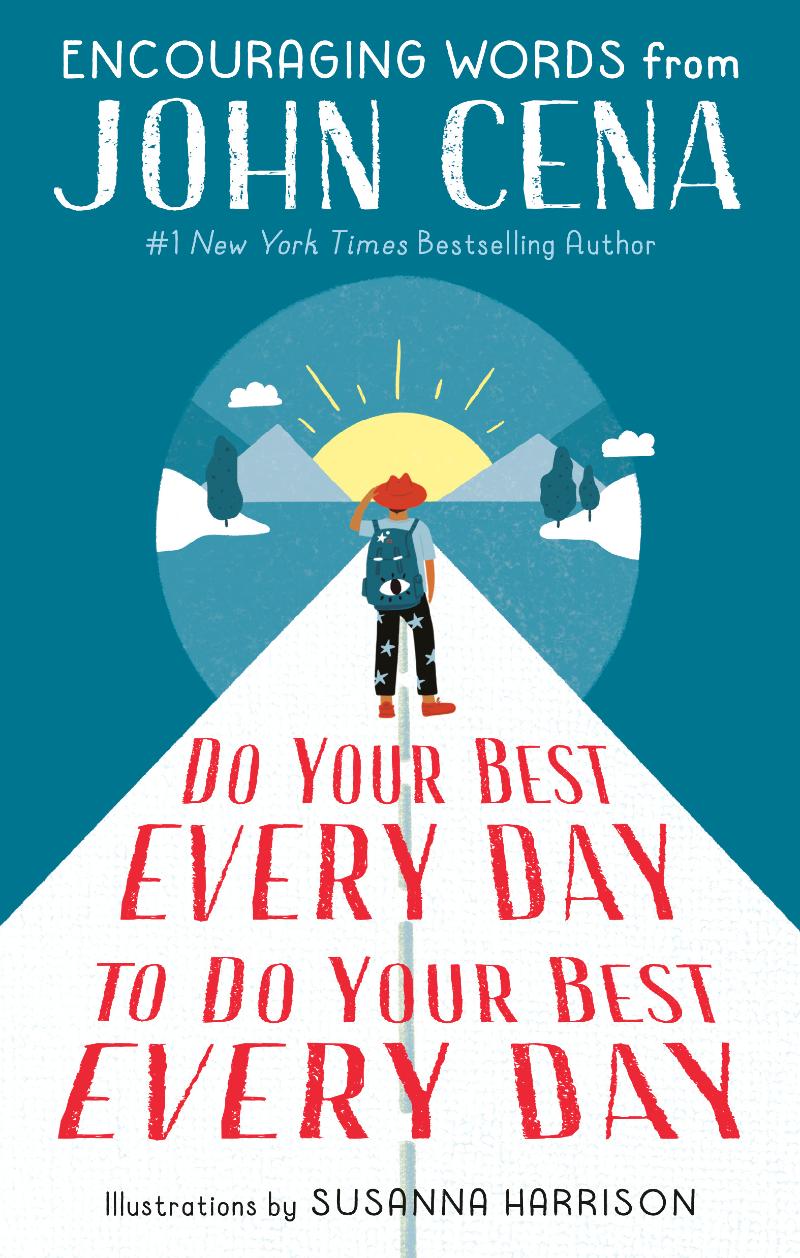 Title: DO YOUR BEST EVERY DAY TO DO YOUR BEST
Author: John Cena, Susanna Harrison (Illustrations)
Pub. Date: April 6, 2021
Publisher: Random House Books for Young Readers
Pages: 64
Formats: Hardcover, eBook, audiobook
Find it:Goodreads, Amazon, Kindle, Audible, B&N, iBooks, Kobo, TBD, Bookshop.org
Before getting the chance to check out Do your Best Every Day to Do Your Best Every Day I had no idea John Cena had such a lovely Twitter account. Now his posts of inspiration, encouragement, and affirmation have been reworked into an illustrated children's book perfect for upper elementary readers as well as rising middle schoolers. Which is perfect because these are the ages that truly need a book like this.
I say this with the deepest sincerity – this is the kind of book that I could see loving parents, family members, and family friends wanting to seriously get into young peoples' hands. Our kids are facing down peer pressure, self esteem, bullying, and more. A book like this can offer some quick reminders to believe in yourself, power through, and reach for the stars. The encouragement and affirmation throughout are great and the illustrations are a wonderful addition to already powerful words.
I highly recommend this book especially for 4th, 5th, and 6th graders who could use some kind words and reminders from someone they might idolize like John Cena. It's a great book to get for rising middle schoolers, the first day of school, or any other little holiday where you might want something positive (but not too preachy) to stick into a basket/stocking/etc.
About the Book
Bestselling author and entertainer John Cena motivates and inspires readers with this illustrated book of uplifting encouragements adapted from his popular Twitter feed. The perfect gift for graduations, birthdays, and life's biggest celebrations!

Hope + Effort = Making the impossible possible

In this colorfully illustrated book of encouragements, John Cena urges young readers to be who they are, act to make the world a better place, and never stop striving.

Aimed at elementary and middle schoolers, but fun and fitting for readers of any age, John's inspiring perspective and thoughtful advice are perfect for milestones like graduations, new siblings, and other big life moments, as well as for anyone who could use a little boost.

These affirmations about growing up and moving forward are sure to help kids find joy in their efforts and achievements.
Giveaway
3 winners will receive a signed finished copy of DO YOUR BEST EVERY DAY TO DO YOUR BEST, US Only.
a Rafflecopter giveaway
About the Author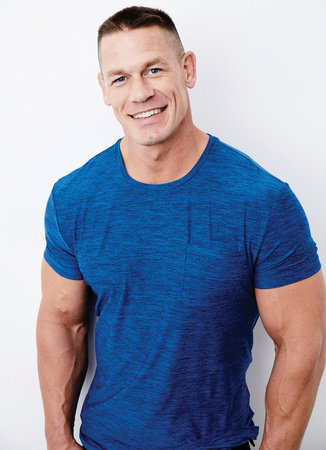 JOHN CENA is a #1 New York Times bestselling author, multifaceted entertainer, and dedicated philanthropist. A longtime WWE superstar, his films include Ferdinand (2017); F9, the next installment of the Fast and the Furious series (2021); The Suicide Squad (2021); and its spinoff TV show, Peacemaker (2021). Inspired by Richard Scarry—one of his favorite children's book creators—John is the author of the Elbow Grease series of picture books. Follow @JohnCena on Twitter, Instagram, or Facebook.
PRH Website | Twitter | Instagram | Facebook | Goodreads
Tour Schedule
Week One:
Week Two: