If there's one fandom whose membership has rocketed in the past year, it's the fandom of the true crime-comedy podcast My Favorite Murder. And if you've got a murderino friend in desperate need of some holiday cheer, then check out our gift guide for your Favorite Murderino.
If you're not a fan of the massively popular podcast, then there's a few things you should know. 1) The podcast is run by two female comedians who retell gruesome murders and make jokes. They also talk a lot about mental health and it's wonderful. 2) This podcast is loaded with inside jokes and quotes. It can be overwhelming when you're looking for just the right present. So here's some quick quotable bits that will always put a smile on a Murderinos face:
SSDGM (Stay Sexy. Don't Get Murdered)
Stay Out Of the Forest
F*ck Politeness.
Look. Listen.
Here's The Thing. F*ck Everyone.
Toxic Masculinity Ruins The Party Yet Again.
That's just a few of the Greatest Hits. There's also going to be a lot of pictures of cats (Elvis!) and mustaches (Steven!). There will probably be some fandom crossovers, like this Harry Potter t-shirt. And there's going to be a lot of Etsy stores to dig through. While MFM has their own merch store, let's give some kudos the small artist.
Ready? Okay!
---
Jewelry
Most MFM fans are women. There's a lot of think pieces written about the correlation between women and true crime. And sometimes women (or Murderinos in general) want to wear cleaver charm that says SSDGM. Or maybe an SSDGM bracelet. Or a silver necklace that reads "F*ck Politeness." Google any of the phrases above with the tag "jewelry" and you'll be inundated with options.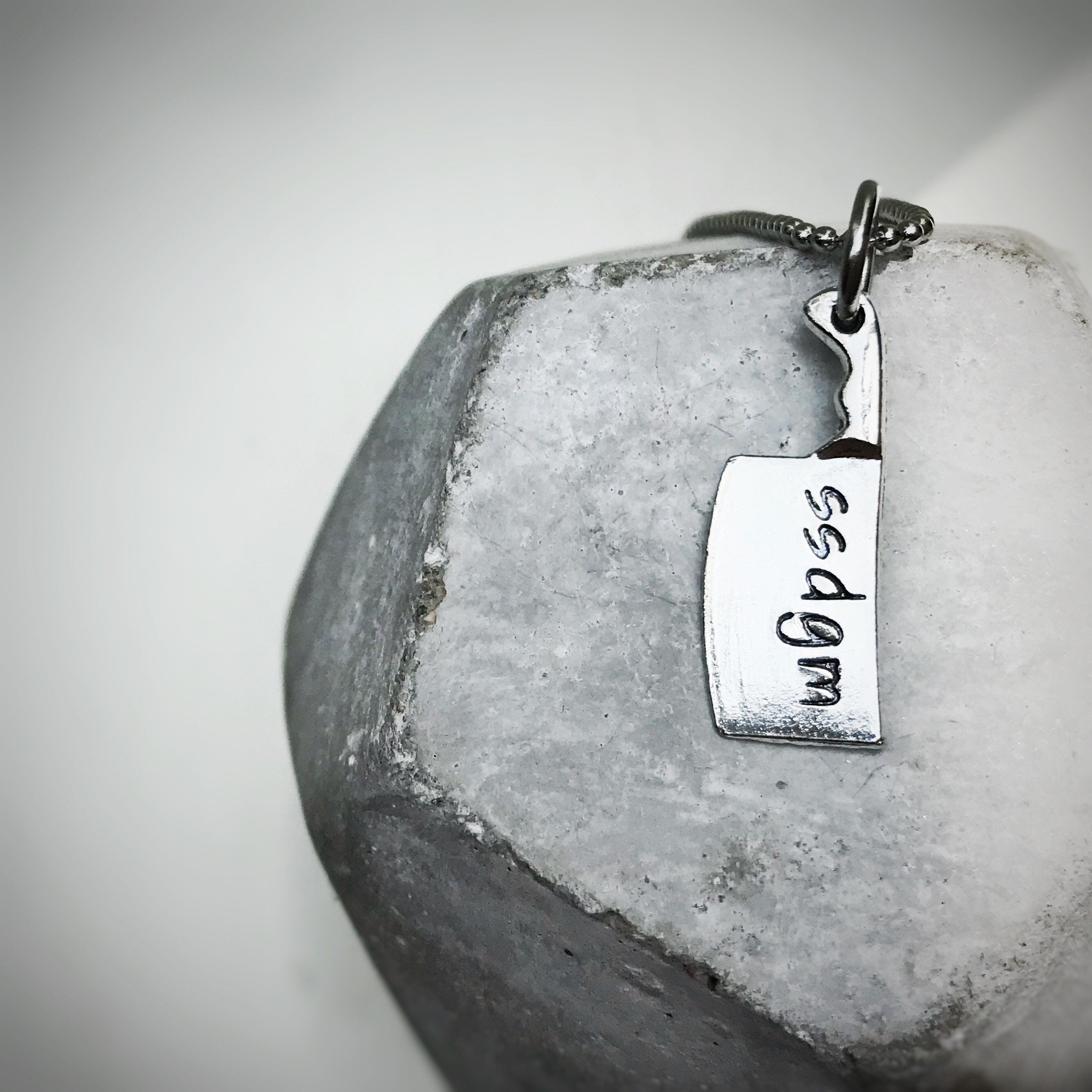 Wall Art
My personal favorite pieces of work are the pieces of wall art. Check out some embroidery! Or if you have a crafty friend, get them an MFM embroidery kit!
Embroidery isn't for everyone. So why not a sparkly banner? Or maybe a minimalist quote board? An SSDGM stained glass piece? As many hoops as you can imagine? Murderinos live by these mantras daily, so we're happy to have them as art in our homes.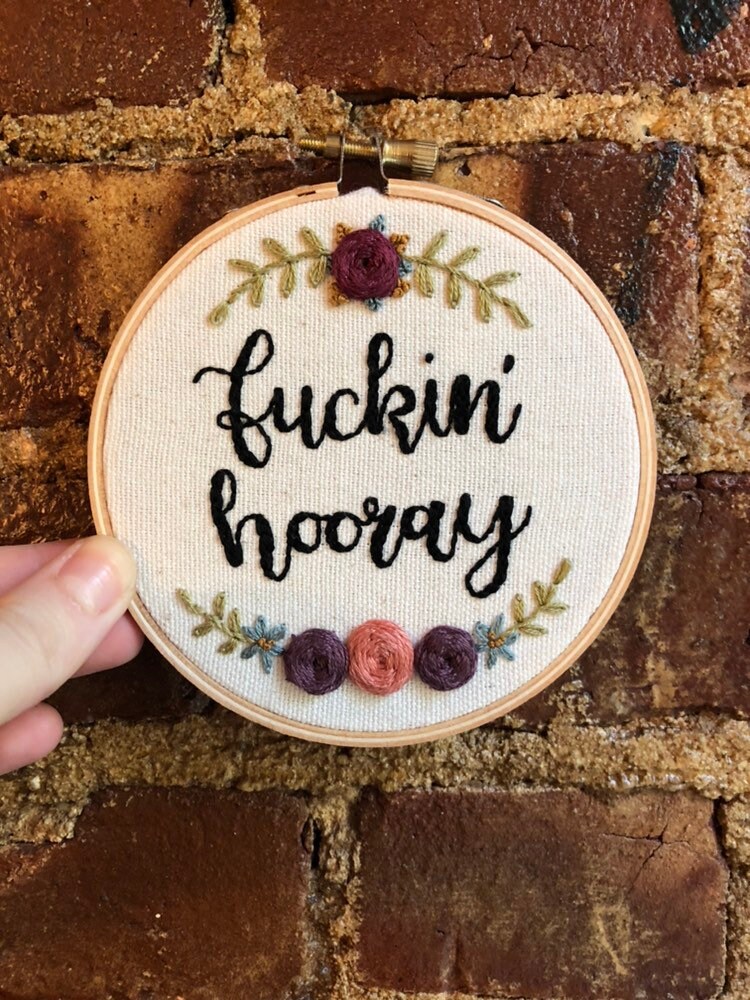 Clothes and Makeup
There 's a plethora of T-shirts, hoodies, and sweaters you can get! Are you A Karen? A Georgia? Or a Steven? Or maybe try a cosplay as one of the hosts? The Georgia Dress is for sale!
And the makeup! Look at these lipsticks! Look at these gorgeous, beautiful, blood-red lipsticks! (Also, The Base Element also does eyeshadows and other MFM cosmetics.)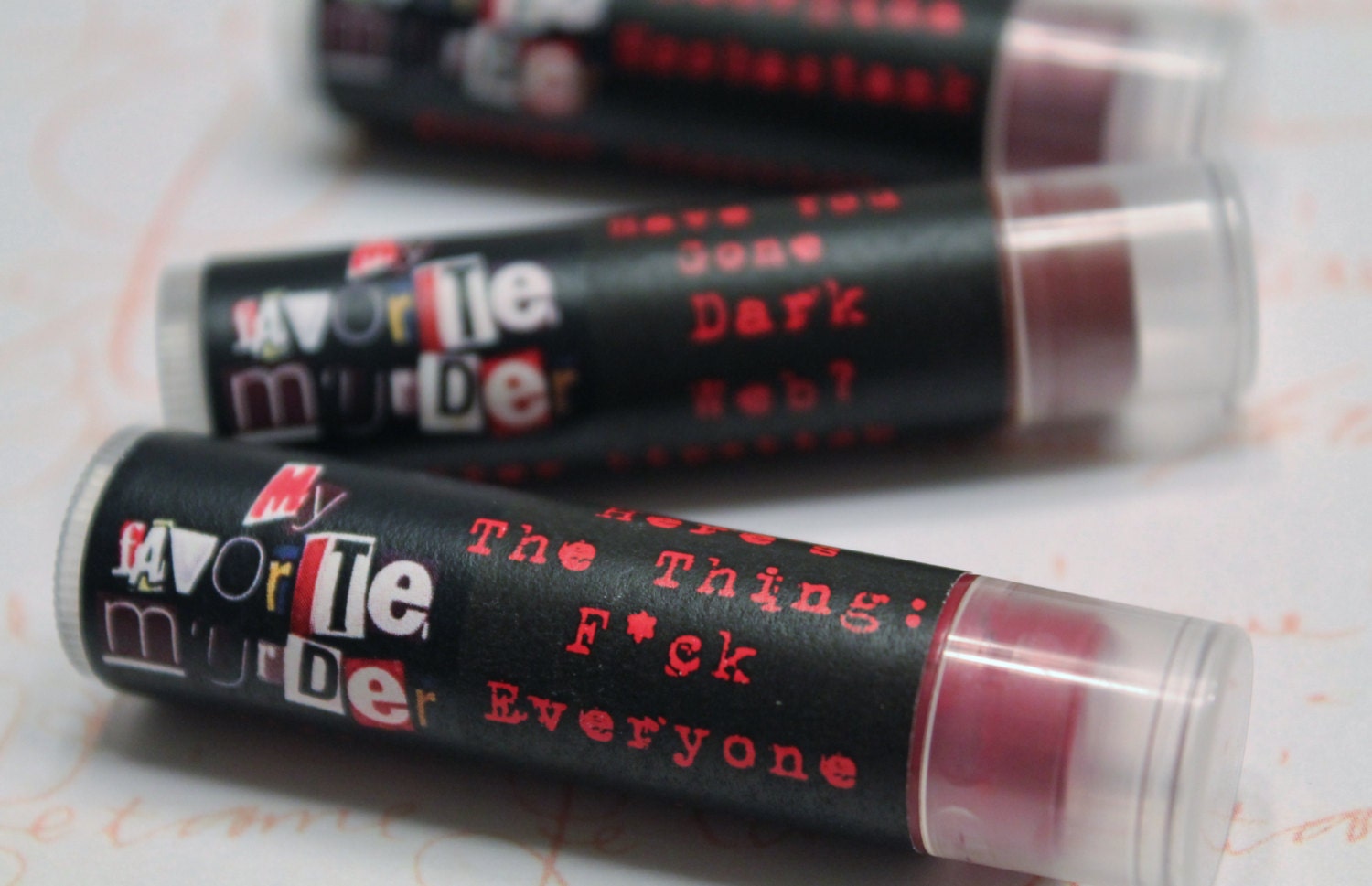 Need an a bag for MFM swag? How about this F*ck Politeness Makeup Bag?
Home Goods
Candles, and bath bombs, and coasters, oh my! You can decorate an entire apartment with MFM gear.
Truly, you can get all the mugs in the world, like this Stay Sexy and Don't Get Decaf cup. And as long as you're decorating the kitchen, you might as well add some fridge magnets to your list.
Then take the party to the living room with some MFM quote pillows!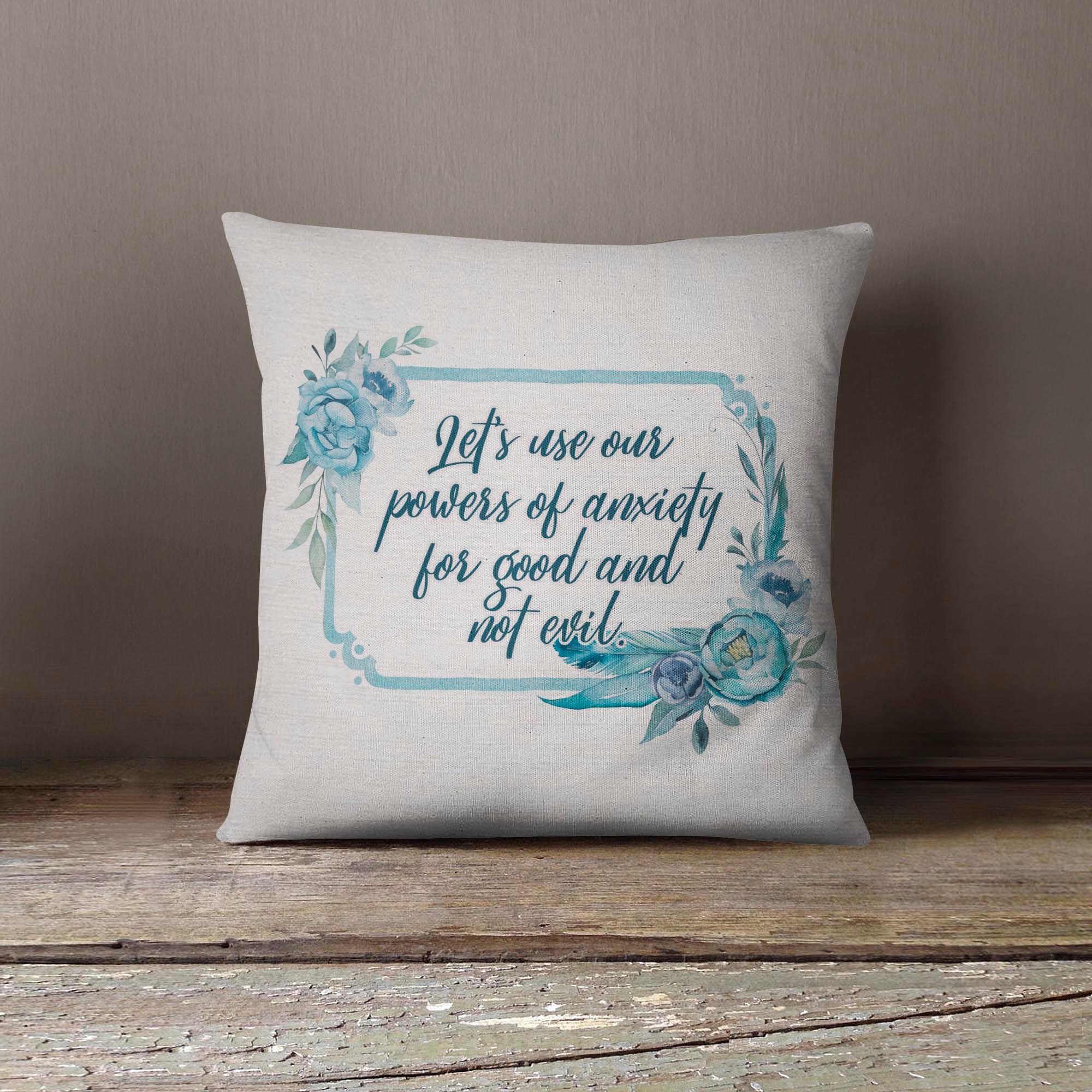 Books
I would be remiss if I didn't mention some book titles. Here are just a few to consider. But check your friend's bookshelf first to make sure you don't get them something they already have.
These are just a handful of books. There are so many more to chose from, but this is a great start!
Enamel Pins and Stickers
People love enamel pins! They put them on bags, on jackets, on backpacks, on everything! So why not get some enamels, like this one of hosts Karen and Georgia with Elvis (Georgia's cat.)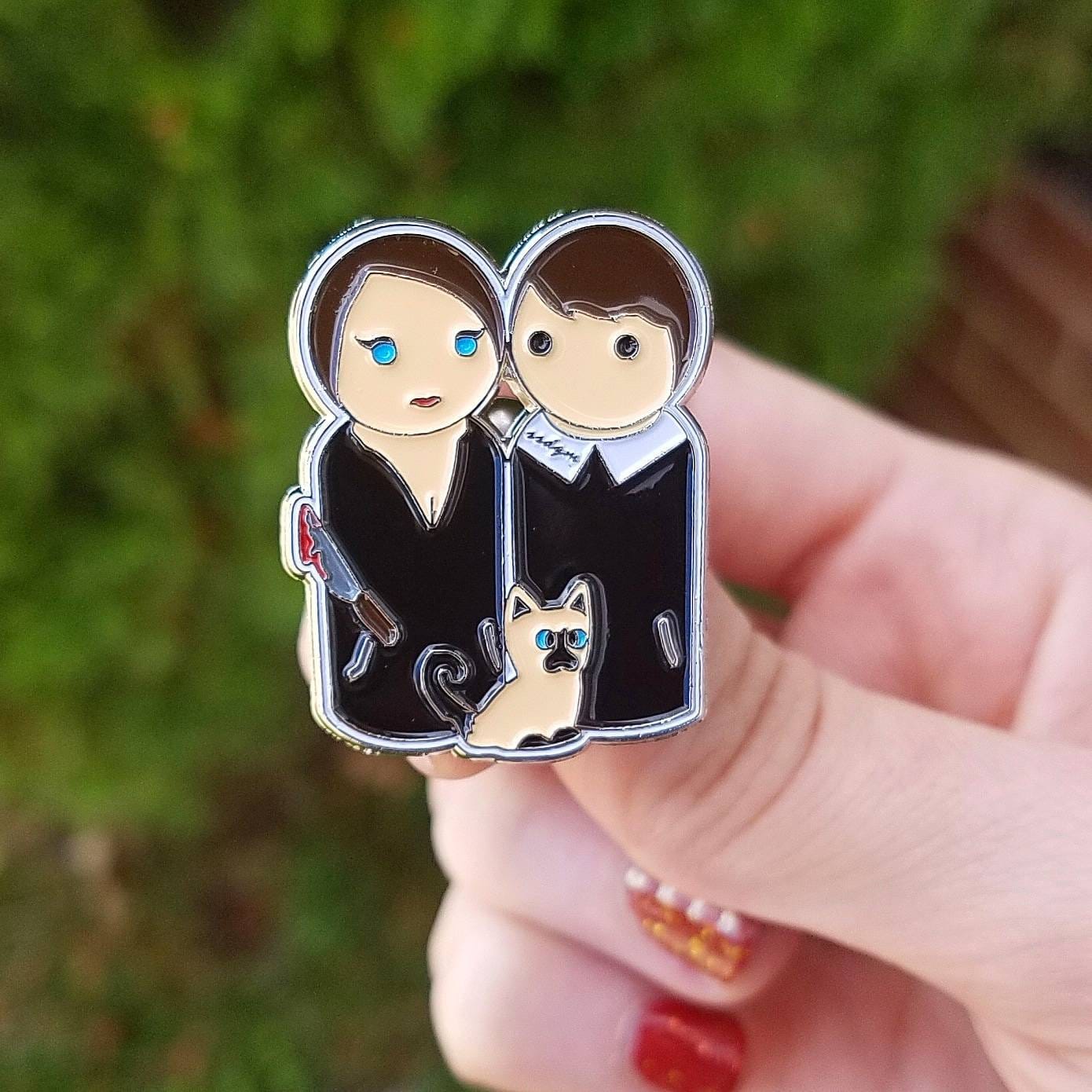 Or maybe your friend is really into the serial killers? (Yes, it's a thing. Roll with it.) Then maybe get these buttons.
Or remember back in the day when everyone would buy stickers and place them on their notebooks? Surprise your friend with some MFM related stickers from here or here.
Stocking Stuffers:
Who doesn't love a stock stuffer? Small goodies tucked away. It's like the appetizer before the meal. Which we all know is usually the best part!
So why not try a few of these choices?
---
Don't see something you like? Truly, search any item of your choice and the words "My Favorite Murder." You'll find what you're looking for! There's all kinds of goodies for Murderino Cat Lovers, Murderinos of Color, Murderinos who love Game of Thrones, and so much more. You have endless choices! So happy shopping, and happy holidays!