The summer convention season is around the corner and we're almost exactly two months away from the start of San Diego Comic-Con! Whether you're a first-time attendee or a long-time veteran of the Hall H line, it's exciting to think about all the fun to be had this year.
Over the past few years, a number of authors (many of whom are con-goers themselves) have had the same thought. They've had fun envisioning fictional trips to SDCC, NYCC, DragonCon and more. Throw in a little drama and a healthy dose of teenage angst and you have a growing subgenre of convention-centered young adult fiction. All I can say is this: where were these books when I was young?
If you need help getting into the convention spirit this SDCC Sunday, here is a list of five recent young adult novels that will have you vicariously exploring convention floors and living your best nerd life!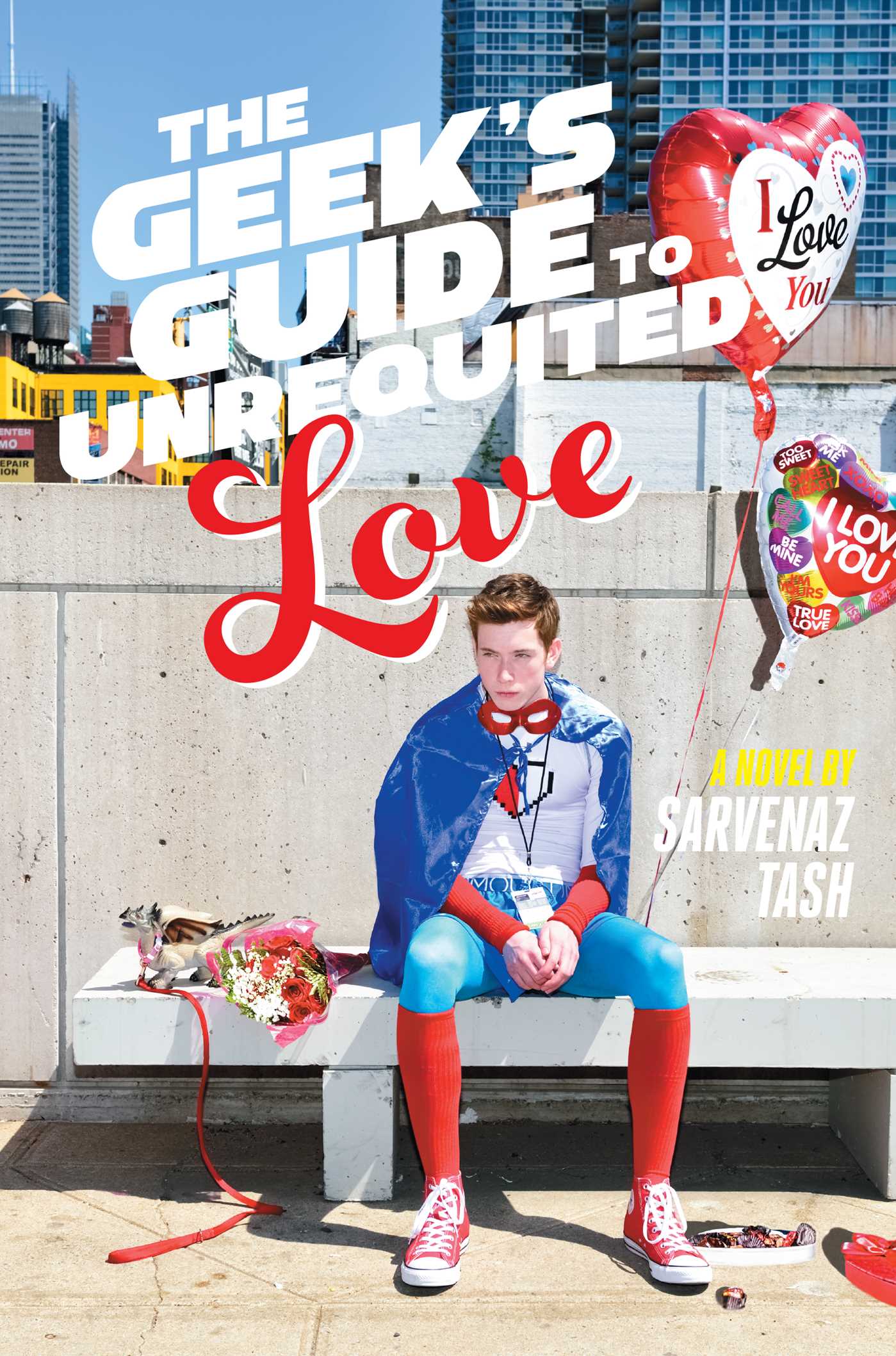 Author: Servanez Tash
Publisher: Simon & Schuster Books for Young Readers
Formats: Hardcover, Paperback, and Digital
Setting: New York Comic-Con
Plot: Set at New York Comic Con over the course of four days, The Geek's Guide to Unrequited Love is the quintessential geek love story. The book follows a young man who elaborately tries to win the heart of his best friend — only to learn that ship sailed a long time ago. (Read our full review for more.)
Why You Should Read It: The Geek's Guide to Unrequited Love reads like a modern-day John Hughes film. The characters and the situations they find themselves in feel familiar to many con-going readers who went through High School as proud nerds. Servenaz Tash is an awesome writer who perfectly blends fandom and teenage romance. You'll feel right at home exploring the halls of NYCC with Graham!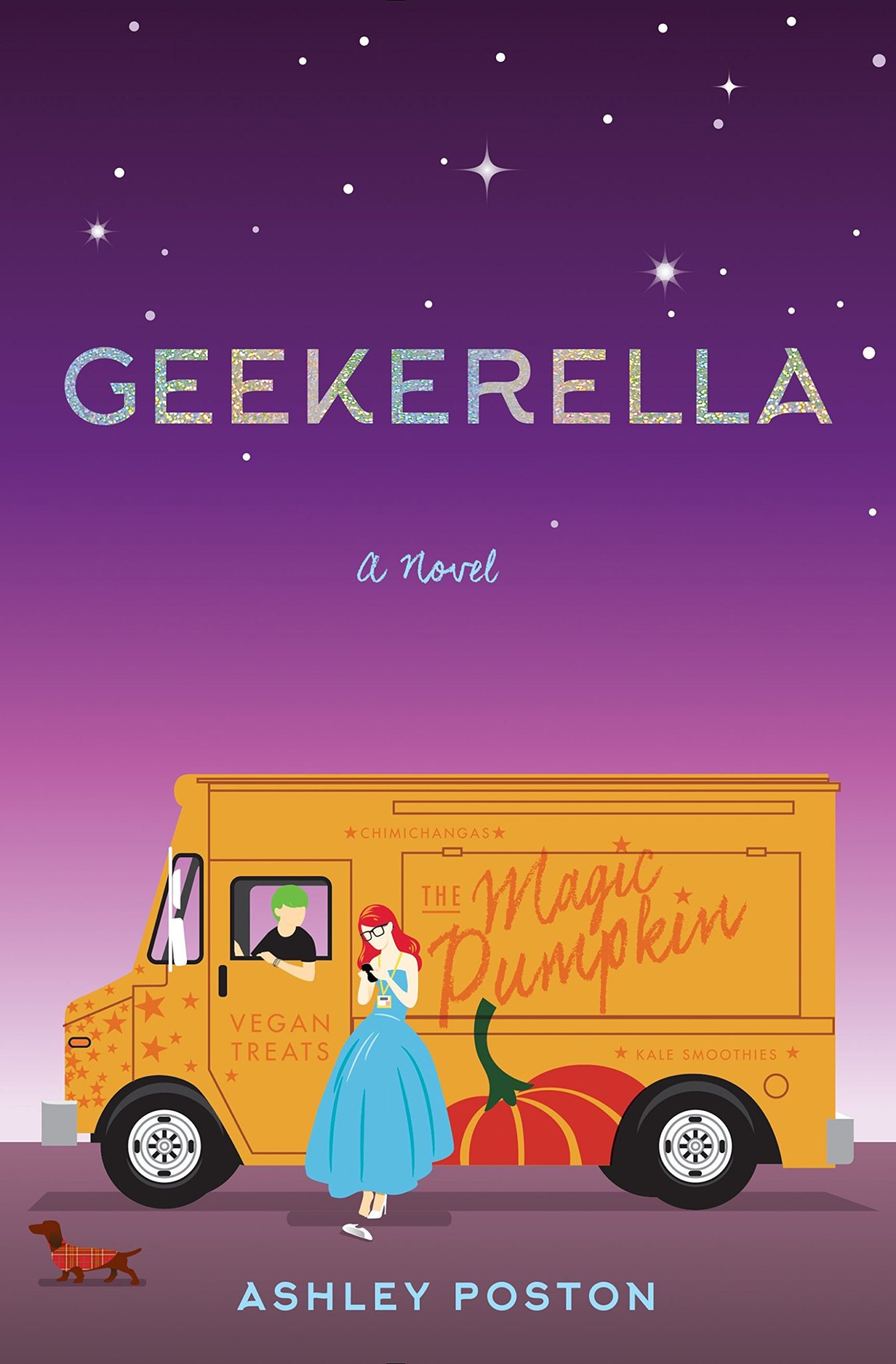 Author: Ashley Poston
Publisher: Quirk Books
Formats: Hardcover, Paperback, and Digital
Setting: ExcelsiCon, a fictional convention that feels like half DragonCon and half SDCC
Plot: As you could probably surmise from the title, Geekerella is essentially Cinderella in cosplay. Elle lives life as a modern Cinderella constantly under the scrutiny of her verbally abusive stepmother and her popular stepsisters. But she sees a chance to make her dreams come true by winning a cosplay competition centered around her favorite series, Starfield, at the convention her parents once helped create. (Read our full review for more.)
Why You Should Read It: This is my absolute favorite of all the convention-based books I've read. While it doesn't take place at a real convention, the story Ashley Poston tells hits all the right notes and perfectly weaves nerdiness into the classic Cinderella formula. She also does a fantastic job of creating 'Starfield' – the fictional series around which much of the story revolves. A lot of readers will relate to her love of the series as well as her apprehension towards the impending movie reboot (and it's pretty boy lead!).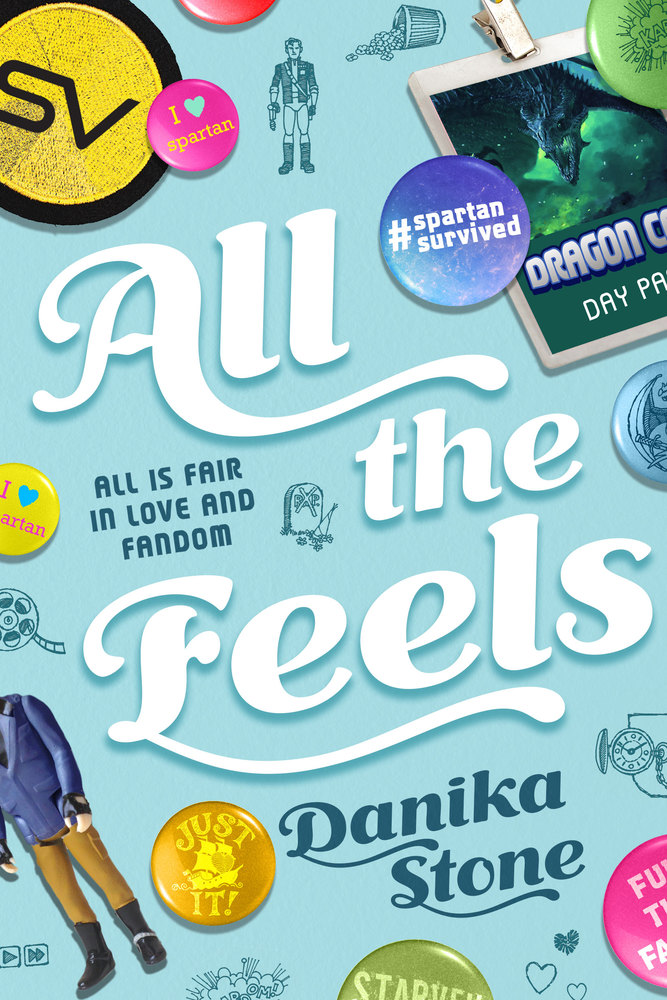 Author: Danika Stone
Publisher: Swoon Reads
Formats: Paperback and Digital
Setting: DragonCon
Plot: When one of her favorite characters is killed off in her favorite film franchise, Liv joins forces with some of her friends to spur on an Internet campaign pleading for the character to return. The #SpartanLives project takes on a life of its own, launching Liv into fandom fame and leading her to DragonCon where she learns some truths about realities of fandom.
Why You Should Read It: All the Feels speaks to me on a lot of levels. As someone who has been involved in fandom in the past, Liv feels like me in many ways. I could see my younger self in her exact same position, pleading online for the revival of her favorite character and franchise. Danika Stone does a great job of giving us a heroine at home in the digital world whose experiences mirror those of many readers. And as positive as the story may be most of the time she doesn't shy away from some of the harsher realities of fandom and meeting your heroes.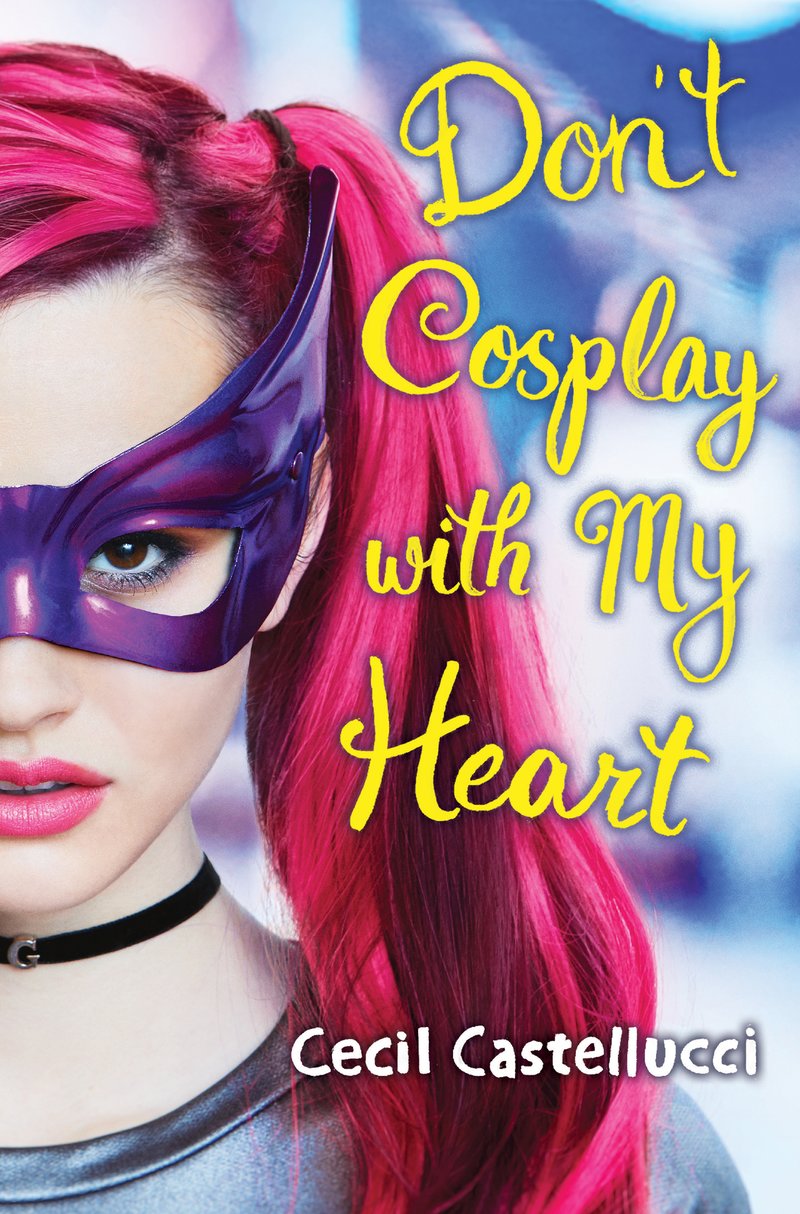 Author: Cecil Castellucci
Publisher: Scholastic Press
Formats: Hardcover and Digital
Setting: San Diego Comic-Con (plus a few fictional conventions)
Plot: Edan has always found strength in her favorite character, Gargantua. When her family finds itself in a tough spot she embraces the character and cosplay after creating a cosplay club at her school. But what was supposed to be her way of avoiding her issues at home ends up showing her who her real friends are and who she can be, both with and without a mask on. (Read our full review for more.)
Why You Should Read It: Cecil Castellucci is a tried and true nerd who has done it all. She's familiar with conventions and fandom so her portrayal of Edan, her friends, and the conventions they attend feels authentic. SDCC attendees will recognize her real-life influences for moments in the book. And readers – especially younger readers who may have gone to high school recently when cosplay clubs and nerdy interests were more mainstream – will be able to relate to a lot of Edan's struggles — both convention-related and personal.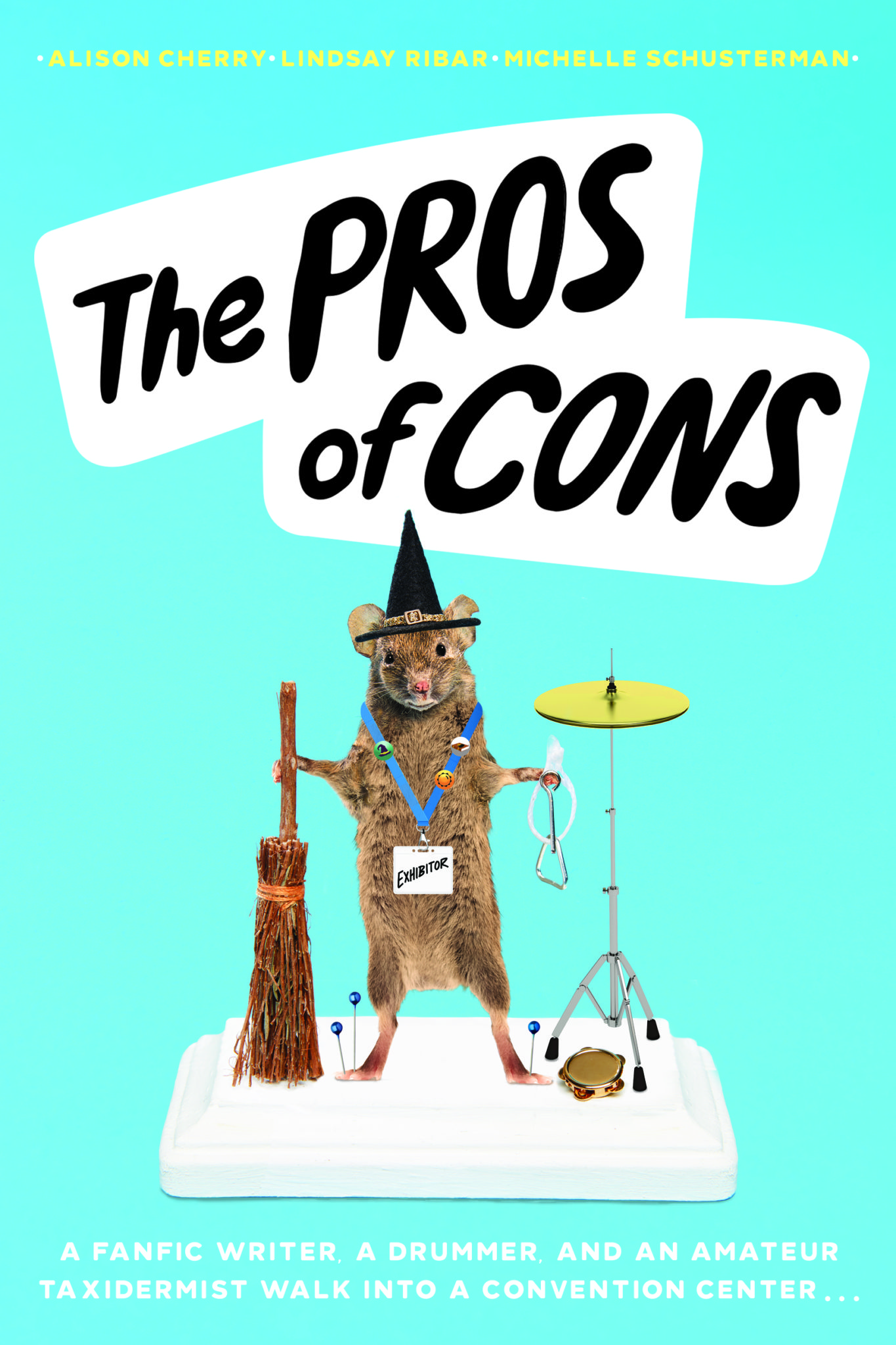 Author: Alison Cherry, Lindsay Ribar, and Michelle Schusterman
Publisher: Scholastic
Formats: Hardcover and Digital
Setting: WTFCon, a fictional convention taking place at the same time as a high school percussion competition and taxidermy tournament (yes, for real)
Plot: Three girls attending three different conventions at the same convention center find themselves wrapped up in an unexpected friendship. Each one finds strength in the others as they tackle the issues that threaten to unravel their lives over the course of a long weekend. (Read our full review for more.)
Why You Should Read It: While only a third of the story focuses primarily on WTFCon all three of the girls ultimately make their way there. What I loved so much about the book was how these three girls came together. It's something everyone who has been to a convention can relate to — sometimes you meet the coolest people in the most unusual ways. You can make some of your best friends randomly without even expecting it. This book does a great job of exploring some of the realities of online, fandom relationships and how sometimes they, unfortunately, don't turn out the way we would expect in real life. It's a great story about fandom and friendship in a rather unique setting.


There are other great convention-oriented books out there, including a handful of books we haven't had the chance to read yet and one that isn't even out! Some of those titles include Gena/Finn by Hannah Moskowitz and Kate Helgeson, Geektastic: Stories from the Nerd Herd (an anthology featuring nerdy characters), and Queens of Geek by Jen Wilde.
If you're looking for stories for older readers, check out A Hundred Thousand Worlds by Bob Proehl or Fred Van Lente's upcoming novel, The Con Artist, which comes out a week or so before SDCC this summer!
Know of any other books to help get everyone in the con-mood? Let us know in the comments below!