Zero Repeat Forever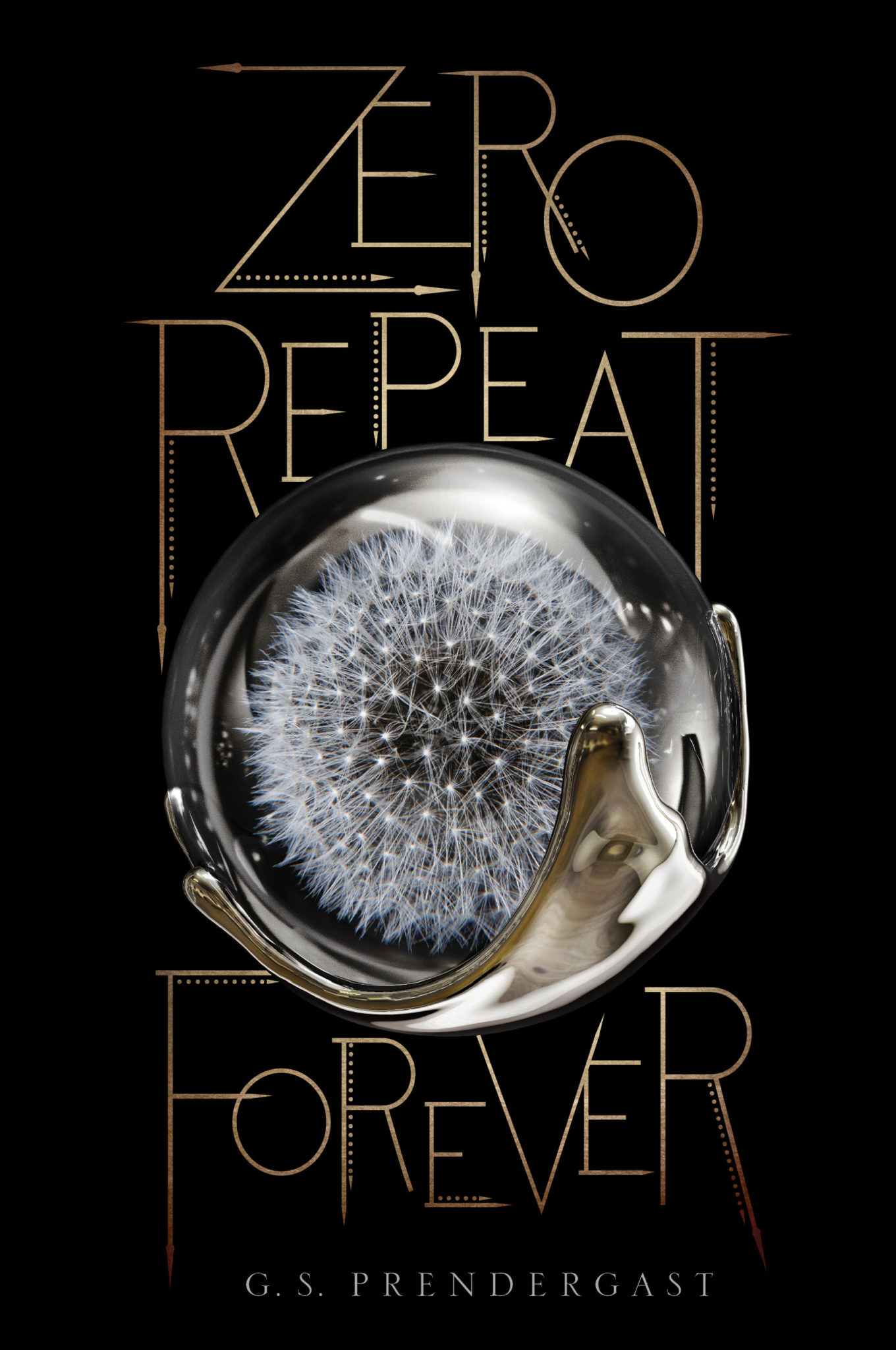 Author: Gabrielle Prendergast
Series: The Nahx Invasions #1
Release Date: August 29, 2017
Publisher: Simon & Schuster Books for Young Readers
Genre(s): YA Science Fiction
Review Spoilers: Low
Amazon | B&N | Audible | iBooks | TBD | Goodreads
A little while back it seemed like alien invasion stories were all the rage but they never quite picked up the way I hoped they would. Luckily, Gabrielle Prendergast is bringing them back with her new book, Zero Repeat Forever, the first in a new young adult science fiction series. If you like the idea of unconventional romances and murderous alien advances then you're going to really enjoy this book.
We're ending the Rockstar Book Tour for Zero Repeat Forever with a review of the book – as well as a link to a giveaway sponsored by the publisher and more! You can read a bit about the book, see what we thought, and then enter to win a copy for yourself.
Synopsis
He has no voice, or name, only a rank, Eighth. He doesn't know the details of the mission, only the directives that hum in his mind.
Dart the humans. Leave them where they fall.
His job is to protect his Offside. Let her do the shooting.
Until a human kills her…
Sixteen year-old Raven is at summer camp when the terrifying armored Nahx invade, annihilating entire cities, taking control of the Earth. Isolated in the wilderness, Raven and her friends have only a fragment of instruction from the human resistance.
Shelter in place.
Which seems like good advice at first. Stay put. Await rescue. Raven doesn't like feeling helpless but what choice does she have?
Then a Nahx kills her boyfriend.
Thrown together in a violent, unfamiliar world, Eighth and Raven should feel only hate and fear. But when Raven is injured, and Eighth deserts his unit, their survival comes to depend on trusting each other…
Our Review
Zero Repeat Forever is one of those books that takes a little while to really get going. I want to tell you that up front because if you ever decide to read this book you need to know not to give up.Trust me when I say that the book starts off slower for a reason and as you learn more about the characters, their world, and their struggles it makes a lot of sense for the story. The pacing picks up a lot as the story moves along. By the midway point everything comes together in a big way and the pace picks up from there.
Your patience really will pay off!
But let's talk a bit more about Zero Repeat Forever.
The book follows two main characters: a rebellious teenager named Raven and an almost robotic alien invader initially known only as Eighth. For much of the first half of the book these two characters experience life separately. Raven and her friends try to find safety and survive in a world overrun by aliens hellbent on 'darting' (aka basically killing) any humans they find. Meanwhile Eighth is leading a much different life running from his own kind as he struggles with his own budding 'humanity' so to speak.
Their stories are told in alternating chapters with the characters essentially telling their own story in first person. They both end up growing as the book progresses with the most changes being seen in Eighth. I'm not going to lie to you guys. I found his chapters rather boring for the first maybe fifth of the book. That's because he's still essentially a mindless drone operating under very strict orders.
But as the book progresses he becomes so much more.
And being able to read their thoughts and feelings really helps readers recognize that.
I think that the author did a really great job of making Eighth seem very alien in his voice and thought processes. And I think that she did a really great job showing how he begins to become more of a rounded, emotional character.
While Zero Repeat Forever may be a book about two different characters it always felt like more of Raven's story to me than anything. And she's pretty great as far as lead characters go. She's smart and capable even if she's dealing with a lot after her world is invaded and her boyfriend killed by aliens.
Don't get me wrong – Eighth is a huge part of the book. He's basically half of the book.
But Eighth's development in large part relies on his interactions with Raven and she plays a big part in his eventual transformation. Meanwhile it's her needs, her wants, and her pain that end up driving a lot of what she does and what they do when their paths finally cross in a more permanent manner. And it's her story that really keeps you going since, as I've said before, the first half of the book moves pretty slowly and Eighth's ability to tell his side of things is limited until he starts to really make sense of his changing thoughts and increasingly complex emotions.
Their relationship is a little weird and if you're expecting something super romantic you'll maybe want to envision something more along the lines of Beauty and the Beast. I really like the characters and I love how much Eighth grows throughout the book but I still don't entirely know how I feel about their relationship.
But it's okay – I have all of the next book to figure it out.
Zero Repeat Forever gets big props from me for a variety of reasons.
First off, it's always good to see a young adult science fiction series with a young woman of color as the main characters. Science fiction is finally coming around and embracing a more diverse cast of characters and Raven is such a strong, determined character. I think it's really awesome.
Secondly, the book is set in Canada and everyone is Canadian. It's a nice geographic shift from basically every book ever being set in the United States.
And, lastly, I'm just excited to see a unique alien invasion story being told. The Nahx – the robotic seeming alien invaders – are scary and there's some great work that's gone into their development and characterizations. Plus by the end of the book you're left with a lot more questions about them that you'll desperately want answered! That's always a good thing.
Really, the thing that bothered me most was that the book ended in a cliffhanger – and of course the next book won't be out until probably sometime next year at the earliest!
All that said, Zero Repeat Forever is an entertaining read with a unique take on alien romance and, well, alien invasions. I usually hate when books are marketed as 'the next ______' or 'perfect for fans of_____' but even I have to admit that the reviews comparing it to The Fifth Wave are spot on. This is a great book for fans of young adult science fiction and especially people who enjoyed that series.
Oh, and if you think Zero Repeat Forever is a weird title don't you worry. It's all explained in the book and you'll come to really appreciate it as a clever little twist once you know it's origins, I promise!
Giveaway
So, what do you guys think?
Do you want to read Zero Repeat Forever for yourself now?
Of course, you do!
And you're in luck because as always we've got a link here to the tour-wide giveaway. Something different about this giveaway is that it's open to winners from the US AND from Canada. Which, of course, makes sense considering that the author and the characters are all Canadian.
One winner will get a signed, finished cop of Zero Repeat Forever. Meanwhile three others will win signed Zero Repeat Forever postcards and book marks.
Just make sure to enter soon. The giveaway ends on September 19th at Midnight EST so you've only got a few days to get in on this!
About the Author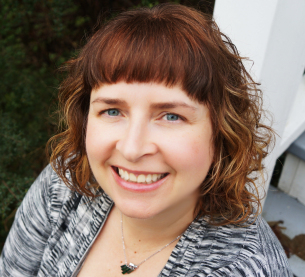 Gabrielle is a writer, teacher and designer living in Vancouver, Canada. You can read about her books here. She is represented by Barbara Poelle at the Irene Goodman Literary Agency.
In 2014 she was the Writer in Residence at Vancouver Public Library. In 2015 she was nominated for the BC Book Prizes and chosen to tour the province to promote BC Books. In 2017 Gabrielle took part in the TD Canada Children's Book Week Tour. She has also been nominated for the White Pine Awardand the CLA Award.
Gabrielle won the Westchester Award for Audacious. Audacious was included in CBC's list of 100 YA Books That Make You Proud to be Canadian. A poem from Capricious was chosen for the 2014 Poetry in Transit Program. Pandas on the East Side was chosen as an Ontario Library Association Best Bet for Junior Fiction in 2016. It was also nominated/shortlisted for the Chocolate Lily Award, The Red Cedar Award, the Diamond Willow Award and the Myrca Award.
Website | Twitter | Facebook | Intstagram | Pinterest | Goodreads