This week, Sam continues to classic horror romp Winnebago Graveyard from Image Comics and Renee enjoys Ms. Marvel from Marvel Comics!
Want to hear more about what we thought about these issues? Read on – and let us know what you thought in the comments below.


Sam's Reads
Winnebago Graveyard #2 (of 4)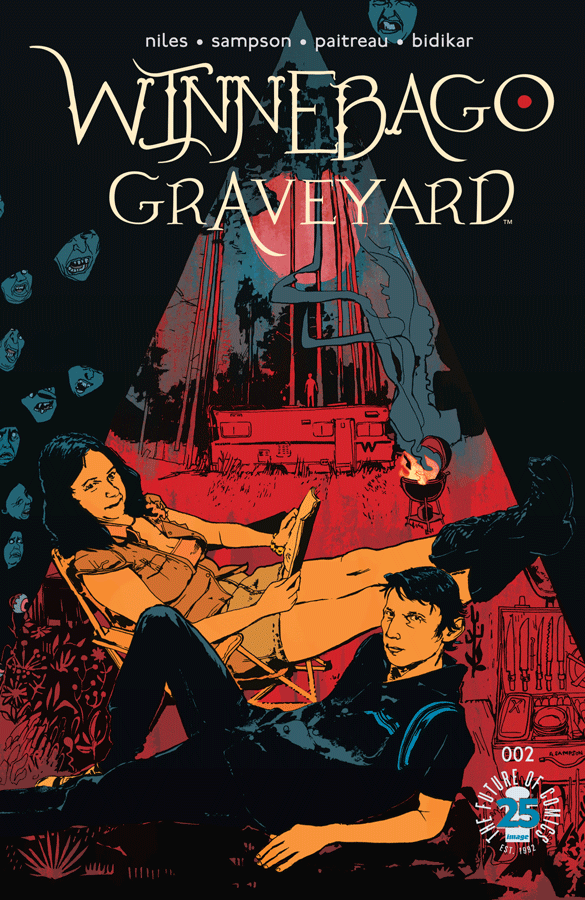 Author: Steve Niles
Artist: Alison Sampson
Publisher: Image Comics
Source: Image Comics DRC
★★★★☆
All right, so, that back cover on issue one with everyone lounging happily by a lake was definitely a misdirect because there is nothing happy about what happens here. This second issue of Winnebago Graveyard instead pretty much goes hard-core horror film on us straight away. Which, considering this is a miniseries with just four issues, we were probably all expecting. Unfortunately, we're going to have to get to the good stuff fast!
Luckily, the writers do a pretty awesome job with the time they have and don't feel a need to really rush themselves. The first issue set the stage. This second issue really throws our characters into the fire. Our waylaid family have found themselves in an almost entirely empty town.
I say 'almost empty' because they do manage to track down an unhelpful police officer and an older, gruff woman manning a pretty creepy hotel. Basically, they find a handful of rural horror stereotypes that would scream "RUN AWAY AS FAST AS YOU CAN" to any rational person. And that's even before the satanists show up to get them.
The artist, Alison Sampson, does an incredible job depicting the family's flight as the cultists chase them from the hotel and through the town. There are times when you're getting a sort of split screen view of the events. You'll see satanists on one side of the door while also seeing the family trying to barricade them out. You'll see them hiding behind or under things in the background of panels with the satanists searching for them. It just looks really cool and I love how it comes to life through Stephanie Paitreau's blend of greens, blues, reds, and purples.
I love horror comics so trust me when I say that Winnebago Graveyard is a great one. The second issue proves that this series is living up to it's great promise. And it comes complete with two essays on Satanism in the real world at the end! How many comics out there are trying to thrill, scare, and educate?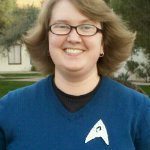 Sam Wildman is a co-founder and co-editor at Nerdophiles. She'd already be dead if she were one of the main characters of Winnebago Graveyard. Follow her on Twitter @samaside.


Renee's Reads
Ms. Marvel #20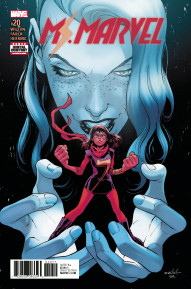 Author: G. Willow Wilson
Artist: Marco Falla
Publisher: Marvel Comics
★★★★☆
Ms. Marvel opens with Aamir speaking to a two-way glass mirror about being arrested due to being profiled. As he is speaking, one of the men from the new regime comes in and explains that they were going to have to deport him unless Ms. Marvel turns herself in.
Meanwhile, Ms. Marvel is still unconscious from her fight and begins to hallucinate Bruno. She runs to the Mayor to try to reason with the mob of people but is attacked by Discord and Lockdown again. Ms. Marvel runs to Mayor Marchesi's office and attempts to figure out how they can overcome Chuck Worthy. However, Ms. Marvel notices that Discord has her brother and also realizes that Discord knows how to upset her and that it may even be a friend.
Though this issue of Ms. Marvel focuses primarily on Aamir, the issue brings awareness to real world social problems that otherwise go unacknowledged. Aamir's capture is a means to justify ends, and is also used to make a public point. Alarmingly, the community that Aamir and Kamala grew up in has suddenly become more vocal in their dislike for what is different, now that they have a leader in their community who feels the same way.
G. Willow Wilson captures the struggle Muslims face every day in the wake of terrorist attacks, by having Aamir explain how he (and people of his faith and culture) had to go out of his way daily to not feed into the preconceived stereotypes that people have of him and his family. Aamir addresses the micro racism that he faces daily, as well as the fear he constantly has of being arrested as a terrorist due to profiling. Frustratingly enough, even Ms. Marvel's attempt to reason with her community, that she has helped protect, refuse to listen due to their prejudices.


Renee Marriott is a staff writer at Nerdophiles.