Calling all theatre nerds! It's almost time for our yearly gala, where actors, directors, designers and writers gather in NYC to toast the Great White Way. It's Tony Time! While Kevin Spacey as a host is a little bit of a damper (he's just such an odd choice), we still can't wait for June 11th. Here's the shortlist of nomination for the 2017 Tony Awards!
Best Musical
Natasha, Pierre, and the Great Comet of 1812 After an amazing Off-Broadway run in a tent in the Meatpacking District, David Malloy's musical opera featuring a 70-page part of War and Peace took to Broadway. The Imperial Theatre removed 100 seats to accommodate the large and all-encompassing set. Some who saw the tent production complain that this big budget version isn't as good as the original, but I found the show to be transformative, and a must-see. It's my personal pick to win.
Dear Evan Hansen This seems to be everyone else's pick to win. Music by the now-Oscar-winning Pasek and Paul, the show had been a Broadway darling since starting Off-Broadway at 2nd Stage. Will Pasek and Paul get a score big at the Tony's this year?
Come From Away This one is a bit of a dark horse, everyone I know who's seen it adores it. The show follows the real-life event of a plane landing in Nova Scotia after having been rerouted during 9/11. While it might not have the buzz of Dear Evan Hansen or Great Comet, it still might have the quality to take home the big award.
Groundhog Day This show is a spectacle. If you love the movie, you'll love this show and Andy Karl. Andy is the leading man, and he's been performing with a torn ACL since previews. Music is by Matilda songwriter, and comedian extraordinaire Tim Minchin. I doubt this show will win the Best Musical, but it might take leading man or a technical award.
Best Play
Sweat I saw this. I know it won the Pulitzer. I know it's Lynn Nottage. I wanted to love it, but something was missing. For all intents and purposes, I should love this show: it features a diverse cast, a meaningful story, and it's extremely relevant. I'm sure it will win, for the Pulitzer alone.
A Doll's House, Part 2 I've heard this show is hilarious. I have no idea how a sequel to a posthumous Norwegian playwright it funny, but I'm willing to find out.
Indecent Paula Vogel is certainly worth a look. But this show has, for the most, part slipped under my radar.
Oslo Absolutely my choice to win. It's a three hour show that covers the Israeli-Palestinian Conflict that lead to the Oslo Peace Accords. Sounds as boring as watching paint dry? It's not. It's riveting, well-paced, and showcases the kind of humanity and compassion that all theatre should strive for.
Best Revival of a Play
Little Foxes Cynthia Nixon and Laura Linney are switching parts nightly. If Lillian Hellman isn't enough to make you care about seeing the show, maybe that is.
Present Laughter Who doesn't want to see Kevin Kline walk the board in a British farce? Colbee Smulders (How I Met Your Mother, various MCU films) proves herself to be stage worthy as well.
Six Degrees of Separation Alison Janey, y'all! Need I say anything else!?
August Wilson's Jitney This was the only August Wilson to not be performed on Broadway. Now that's been remedied, it's also the show I'm most sad that I missed. Jitney is my choice to win.
Best Revival of a Musical
Falsettos While have I have never gotten into Falsettos, it's certainly worth a nod.
Hello Dolly! Bette Midler! This will probably win if only for Bette! Broadway loves its Divas!
Miss Saigon No. Just no. I saw it; I can officially say I hate it. The actors were lovely and they are very committed. But Miss Saigon has it's flaws, most notably that it is colonialist and stereotypical in its West-fetishizing-East storyline.
***I'm very sad that Sunday in the Park With George decided to withdraw. I think Jake Gyllenhaal would have been nominated and it certainly should have rounded out this category. It was definitely my second favorite show of the year.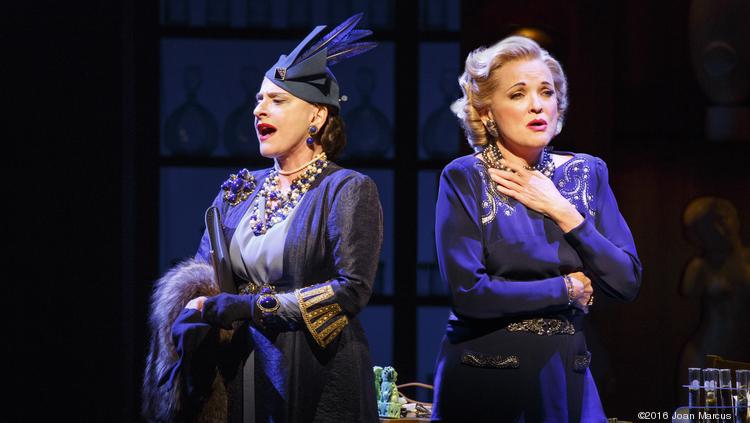 Leading Actress in a Musical
Bette Midler – Hello Dolly!
Christine Ebesole – War Paint
Patti Lupone – War Paint
Denver Benton – Natasha, Pierre and the Great Comet of 1812
Eva Noblezada – Miss Saigon
This category is a who's who of Legendary Divas and newcomers. Eva Noblezada was out the day I saw Saigon, so I can't speak to her performance, but I did see both War Paint and Great Comet. Let me just say that Patti Lupone blew my socks off – mostly because she's Patti. If you haven't seen her live, do yourself a favor and put it on your bucket list. The woman opens her mouth and it's a wall of sound. All that being said, I have a feeling Bette is going to win this one.
Best Lead Actor in a Musical
Andy Karl – Groundhog Day
Ben Platt – Dear Evan Hansen
Josh Groban – Natasha, Pierre and the Great Comet of 1812
Christian Borle – Falsettos
David Hyde Pierce – Hello Dolly!
I've only seen Josh Groban, and I have to admit it, he was so good. Does he deserve a win? Ehh… I think it'll be Ben Platt's year. While all these dudes probably deserve a nod, it has to be noted that after last year's historic black actors sweep, Broadway has clearly gone back to producing musicals featuring mostly white men. It's not the actors. It's the producers, and it needs to be said.
Lead Actress in a Play
Jennifer Ehle – Oslo
Laurie Metcalf – A Doll's House Part 2
Sally Field – The Glass Menagerie
Care Blanchett – The Present
Laura Linney – Little Foxes
Another category of titans. Jennifer Ehle you may recognize from the 6-hour BBC Pride and Prejudice and Laurie Metcalf is more than just Roseanne Barr's fictional sister, she's a theatrical force. My choice is Jennifer Ehle, since she was perfection in Oslo.
Best Lead Actor in a Play
Chris Cooper – A Doll's House Part 2
Corey Hawkins – Six Degrees of Separation
Denis Ardnt – Heisenberg
Jefferson Mays – Oslo
Kevin Kline – Present Laughter
This is a tough one, as I only saw Oslo. I hope it's Jefferson Mays, but I feel like it might be Chris Cooper or Kevin Kline.
Featured Actress in a Musical
Kate Baldwin – Hello, Dolly!
Stephanie J Block – Falsettos
Rachel Bay Jones – Dear Evan Hansen
Mary Beth Piell – Anastasia
Jenn Colella – Come From Away
Stephanie J Block was my first Elphaba! And this is one of two nominations for the highly anticipated (and highly disappointing) Anastasia. A completely uninformed guess would be that Mary Beth Piell wins for Anastasia. I have literally no reasoning for this. Just a guess.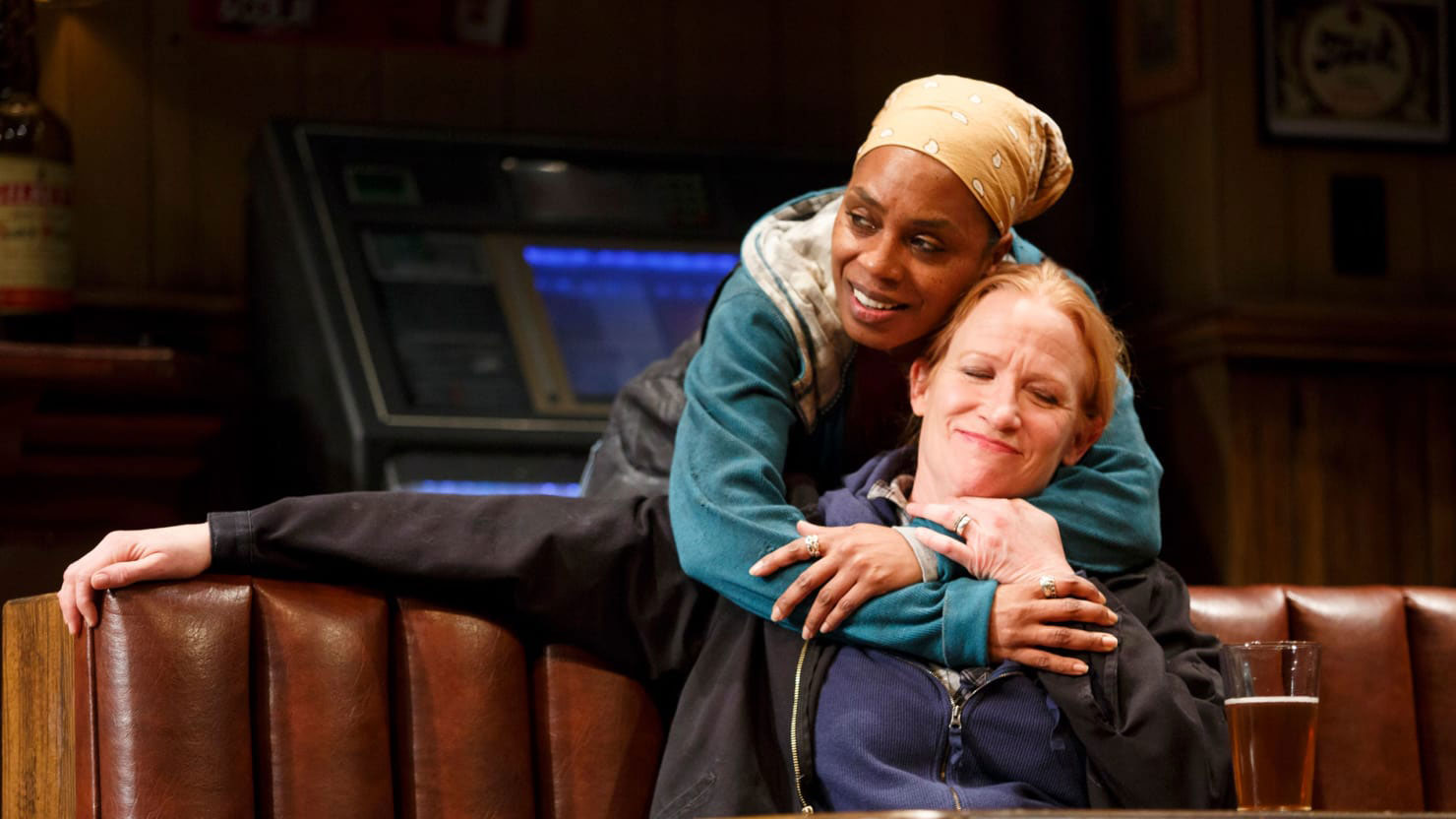 Featured Actress in a Play
Johanna Day – Sweat
Jayne Houdyshell – A Doll's House, Part 2
Cynthia Nixon – The Little Foxes
Condola Rashad – A Doll's House, Part 2
Michelle Wilson – Sweat
The women of Sweat were pretty damn good, and I'll bet one of them wins. At least I hope so!
Featured Actor in a Musical
Andrew Ranells – Falsettos
Brandon Uranowitz – Falsettos
Lucas Steele –Natasha, Pierre and the Great Comet of 1812
Mike Faist – Dear Evan Hansen
Gavin Creel – Hello, Dolly!
Another toss-up. Unless you're a Fananatole of Anatole, then you're definitely rooting for Lucas Steele.
Best Featured Actor in a Play
Danny DeVito – The Price
Nathan Lane – Front Page
Richard Thomas – Lillian Hellman's The Little Foxes
Michael Arnov – Oslo
John Douglas Thomason – August Wilson's Jitney
Danny DeVito and Nathan Lane are holdovers from shows that should have been much better than they were. I saw The Price, and I agree that Danny DeVito was the best part of the show. But he was also playing Danny DeVito pretending to be an old Jewish Man a la something from It's Always Sunny. Though he definitely made Mark Ruffalo and Tony Shaloub break onstage, it's not worthy of a nomination.
Noncompetitive Categories
Life Time Achievement: James Earl Jones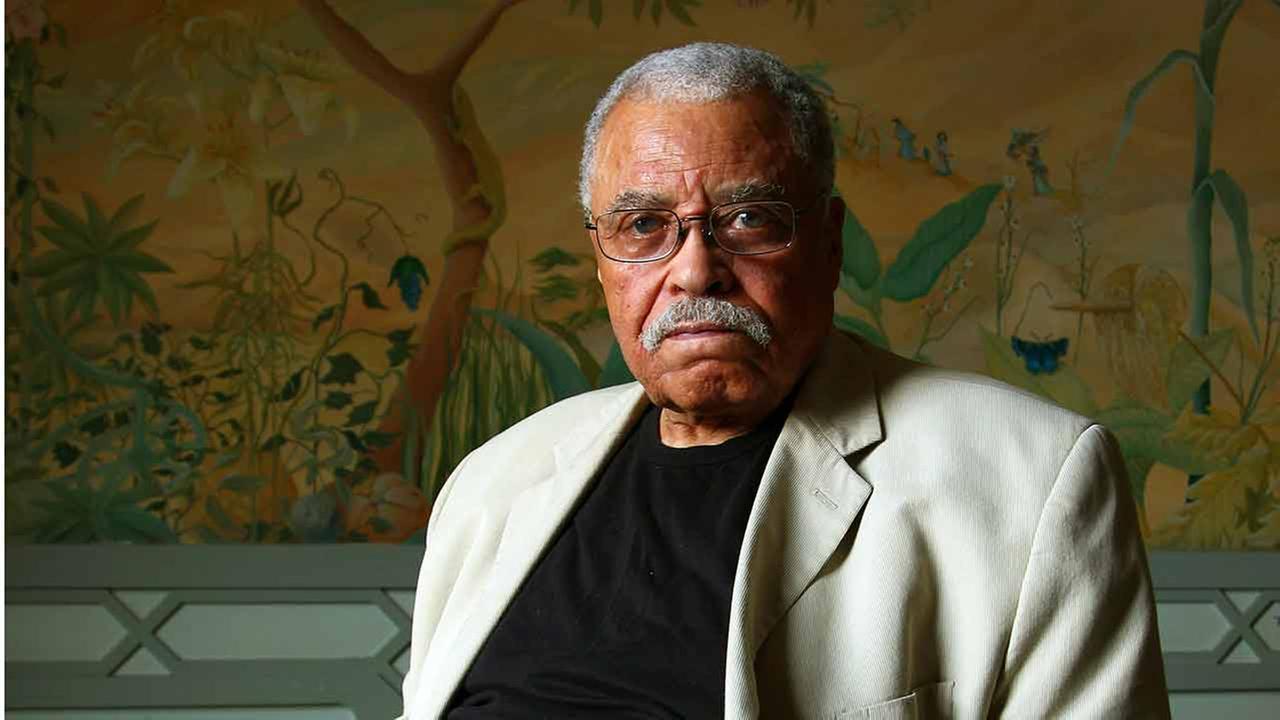 All the praise for the man who is more than just Mufasa and a Star Wars Dad. Have you seen his Troy monologue from Fences? I hate to dispute it, but Denzel is NOT the best actor of all time period. He is standing on the shoulders of giant James Earl Jones.
I met James Earl Jones once. It was in London November 2009. I saw his performance of Cat on a Hot Tin Roof (and yes, he was phenomenal). And afterwards, he took his 80 year old self to his warm car and signed autographs from there. He was kind, generous, and he gave the second best acting advice: absorb everything. Moments later, I got the best acting advice from Phylicia Rashad (who's daughter is Condola): just keep going!
James Earl Jones has certainly done that. Close to 90, the man is still working, still doing theatre, film, and voiceover. He's signed on to voice Mufasa a second time for the "live-action" Lion King remake. He probably never needs to work again, and he just keeps going.
Isabella Stevenson Award: Baayork Lee
Asian women, raise your hands if you've ever played Connie Wong in A Chorus Line. Me too! If Denzel is standing on the shoulders of James Earl Jones, Asian-Americans are standing on the shoulders of Baayork Lee.
A woman synonymous with Asians on Broadway (yes, along with Lea), Baayork has not ridden on the coat tails of her titular role. In addition to staging productions of A Chorus Line worldwide, she's also helped train and advocate for up and coming Asian-American performers and artists through her company National Asian Artists Project (NAAP).
Want to see Asian artists in pieces not helmed by two white French guys who's idea of womanhood is dying in the arms of a man with unrequited feelings? Check out NAAP slums like Jessica Wu, ETC. Then give a shout-out to Baayork Lee because with out her Asian-American women might only be playing wives or prostitutes.


The Tony Awards air this Sunday, June 11 at 8 PM on CBS.
Who are you hoping to see pick up a win? Let us know in the comments!