Exo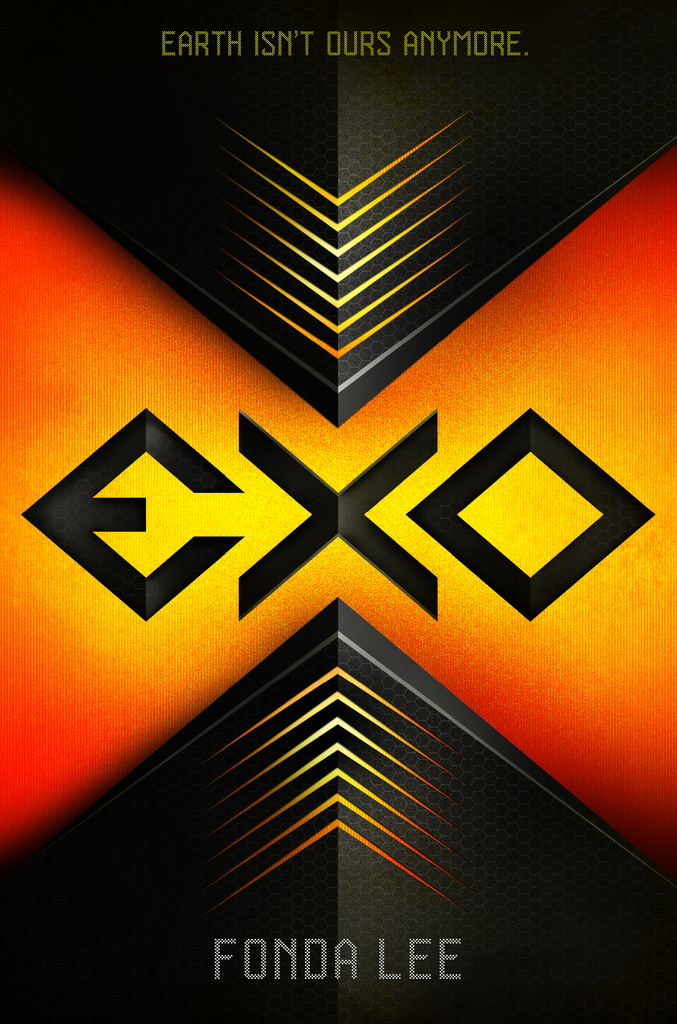 Author: Fonda Lee
Release Date: January 31, 2017
Publisher: Scholastic
Genre(s): YA Science Fiction
Review Spoilers: Moderate
GoodReads | Amazon

I'm all about alien invasion stories. Ever since I saw
V: The Miniseries
as a kid I've been a little bit obsessed with them. I love the idea of plucky human rebels fighting back against insurmountable forces from outer space. It's probably the reason I can recite President Whitmore's speech from
Independence Day
verbatim. (And also why I keep trying to forget
Resurgence
even exists.)
But sometimes it's nice to mix things up a bit.
One of the reasons Exo caught my eye was that it does something a lot of other stories don't do: it explores an Earth that lost it's battle against alien invaders well over a hundred years earlier. The synopsis is pretty cool and after reading it I figured I was in for a pretty decent read.
Check it out here:
It's been a century of peace since Earth became a colony of an alien race with far reaches into the galaxy. Some die-hard extremists still oppose alien rule on Earth, but Donovan Reyes isn't one of them. His dad holds the prestigious position of Prime Liaison in the collaborationist government, and Donovan's high social standing along with his exocel (a remarkable alien technology fused to his body) guarantee him a bright future in the security forces. That is, until a routine patrol goes awry and Donovan's abducted by the human revolutionary group Sapience, determined to end alien control.
When Sapience realizes whose son Donovan is, they think they've found the ultimate bargaining chip. But the Prime Liaison doesn't negotiate with terrorists, not even for his own son. Left in the hands of terrorists who have more uses for him dead than alive, the fate of Earth rests on Donovan's survival. Because if Sapience kills him, it could spark another intergalactic war. And Earth didn't win the last one . . .
Sounds pretty cool, right?
I'll give you guys our full review here in a moment. But I want to let you know that this is a Rockstar Book Tour so as always you have a chance to check out the book for your very own if you happen to be lucky enough to win the tour giveaway. If you're worried about any possible spoilers, skip the review section and go straight to the giveaway widget!
Our Review
For those of you who don't mind a few possible minor spoilers, let me start by saying I really enjoyed this book. I love the idea of exploring a future where Earth has been conquered and colonized by an alien race and what makes this book so great is that we're not dealing with the immediate aftermath. Exo takes place over a hundred years later, at a time when Earth has been annexed as a colony by a powerful intergalactic race. That set up on it's own offers a plethora of opportunities for storytelling and Fonda Lee does a great job with the premise.
In Exo, Earth is a colony but at that point in time it's become a largely self governing one. Humans have been integrated into a society dominated by the vaguely insectoid aliens, the Zhree. The 'exocel' mentioned in the synopsis is a Zhree technology that over the generations has been adapted to human hosts. Operating much like a protective, shield-like exoskeleton it physically places humans on a more level playing field with the Zhree conquerors. It's a status symbol – and it's just one of the ways that Fonda Lee starts to piece together a totally believable if alien, futuristic world.
There are so many little things about how humanity and the Zhree interact that just blows my mind. It's little things like the nonchalant way that our main character, Donovan, describes the Zhree with their six limbs and multiple eyes or little side comments about Zhree social structure. Donovan knows all of this stuff and to him it's not strange or unusual – it's just how they are. Having grown up with Zhree hatchlings who have been born on Earth themselves, there's a sort of kinship and a mutual love for Earth that Donovan as a human and the Zhree as aliens can share.
They aren't just conquerors. At this point in time, they are something else.
And the book does a really good job of grappling with that.
Donovan is a soldier working to suppress resistance activities by groups like Sapience who decades later still want to run the Zhree off. But as a captive he gets to know those people. He starts to see how they think and he has to start questioning why they feel that way.
The world he knows starts to look a whole lot less perfect. His privilege as a marked member of society with an exocel becomes a lot more obvious when he's facing down people who are equally as certain the world has been doomed ever since the Zhree arrived. Mix that all in with the Zhree political climate and the threats of invasion from another alien race and Donovan has a lot that he has to start dealing with in a very short period of time. He has to start juggling the world he's known and the positive relationships he's created with the Zhree with the Sapience movement's idealogical philosophy on what it means to be truly free and why that's important. (He also tackles much more difficult issues while dealing with Sapience in the book but I won't spoil that.)
Ultimately, Exo did everything I hoped it would. It builds a unique and believable world with all the moral dilemma you might expect from such a premise. The pacing is a little off at some points in the book, I'll admit. Some parts are very fast paced while others drag on. Some of the relationships – particularly the borderline romantic relationship that follows between Donovan and a young Sapience resistance fighter – really could have been fleshed out more. And the end leaves you really hoping for more. Still, it was an incredibly enjoyable read. I love how Fonda Lee turned the classic alien invasion story on it's head and brought us something wholly new.
Giveaway
I really hope you all get a chance to read this book and I wish you the best of luck with the Rockstar Book Tour giveaway. They'll be giving away THREE copies of the finished novel so definitely enter! Unfortunately, the giveaway is open to US addresses only.
About the Author
Fonda Lee writes science fiction and fantasy for teens and adults. Her debut novel, Zeroboxer was an Andre Norton Award finalist, Jr. Library Guild Selection, ALA Top 10 Quick Pick for Reluctant Young Adult Readers, Oregon Book Award finalist, and Oregon Spirit Book Award winner. Her second novel, Exo, releases from Scholastic in February 2017.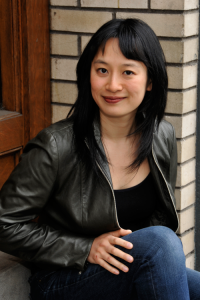 Fonda wrote her first novel, about a dragon on a quest for a magic pendant, in fifth grade during the long bus ride to and from school each day. Many years later, she cast her high school classmates as characters in her second novel, a pulpy superhero saga co-written with a friend by passing a graphing calculator back and forth during biology class. Fortunately, both of these experiments are lost to the world forever.
Fonda is a former corporate strategist who has worked for or advised a number of Fortune 500 companies. She holds black belts in karate and kung fu, goes mad for smart action movies (think The Matrix, Inception, and Minority Report) and is an Eggs Benedict enthusiast. Born and raised in Calgary, Canada, she currently resides in Portland, Oregon.
Website | Twitter | Instagram | Tumblr | Facebook | Goodreads

A REVIEW COPY OF EXO WAS PROVIDED BY THE PUBLISHER IN EXCHANGE FOR A FAIR AND HONEST REVIEW. NERDOPHILES WAS IN NO WAY COMPENSATED FOR THIS REVIEW. OUR OPINIONS ARE OURS AND OURS ALONE.