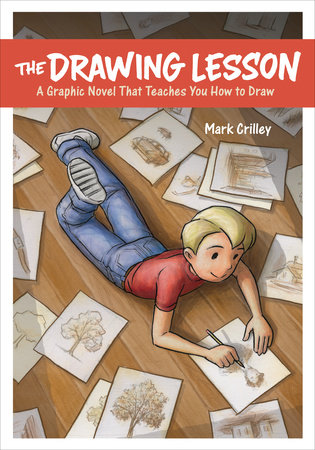 Do you like graphic novels? Do you like drawing? Do you find the idea of a graphic novel teaching you how draw to be intriguing? If you answered yes to any of these then we have the giveaway for you.
We're giving away THREE copies of Mark Crilley's The Drawing Lesson during the week of San Diego Comic-Con (and the week after) courtesy of the publisher, Watson-Guptill!
If you haven't heard of The Drawing Lesson you should check out our full review of the book. We really enjoyed it. The book is a essentially a graphic novel that wants to teach you the basics of drawing. You watch a young boy named David as he's mentored by an older artist he meets in the park. She teaches him everything he needs to know to start improving his artwork – and in turn she teaches you.
It's such a fun. And we really love the idea of using a graphic novel to teach art. We think you will, too.
The giveaway runs from July 18th through SDCC 2016 and ends the following week on July 30th so you have plenty of time to win. Enter now!