Synopsis: So it turns out that Julie Plec didn't kill off everyone's least favorite character after all. Stefan gets freed from the Phoenix Stone, but placed in the wrong body; Damon races against the clock to save him.
Rating: ★★★★☆
It is a truth universally acknowledged that if a show known for killing off its characters runs for seven seasons, invariably the most annoying character(s) will survive. I'm looking at you Matt, Bonnie, and Stefan.
Much to everyone's disappointment, last week did not, in fact, mark the end of Stefan Salvatore. After the Phoenix Stone shattered, killing two of the more diverse, interesting characters on this show (if you're ever bored, Google how frequently LGBTQ+ characters are killed to further plotlines on tv), we found out that we're still stuck with the lesser half of the Salvatore pair.
Disappointment aside, this episode was actually pretty decent – the action was compelling, the cloak-and-dagger 3 year reveals ended, and the stray side plots were at a minimum.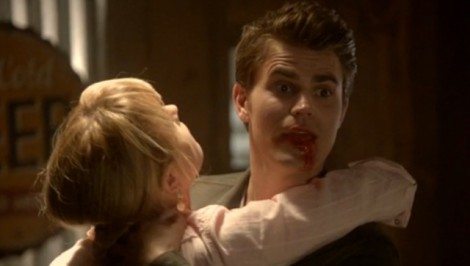 Stefan wakes up on the side of the road in an alcoholic bus driver's body, welcomed by a bus full of burning children. He leaps into action, saving a few of the children. Afterward, we learn that the bus driver (Stefan's temporary body) caused the accident by driving under the influence. As Stefan flees the scene, there is a blizzard on his heels and a manhunt in his wake.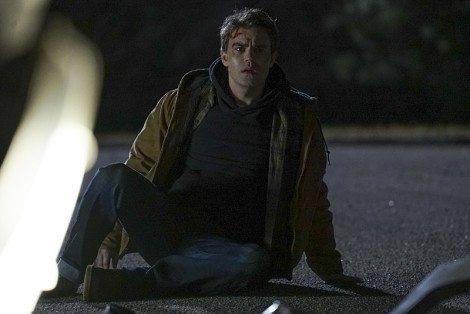 In the meantime, Damon is entertaining the wayward soul who inhabited Stefan's body. Turns out he's an infamous serial killer who preys on Greek-life and helpless servers. He compels his victims to kill each other, and makes sure no one else believes them. He's also from Memphis, and not the lost soul of Elvis, which is the real tragedy here. He escapes before Damon can perform the bodyswap because Damon is basically the worst babysitter ever.
The rest of the episode is a Man vs. Wild race against the incoming blizzard and Stefan's withdrawal from alcohol. After scaring off a woman on the side of the road, Damon finally discovers Stefan's location from her report just in time to save his brother from hypothermia. Unfortunately for Stefan, the crew have 3 days to find the Stefan doppelganger before Stefan's host body dies.