Synopsis: After a hostage situation turns out to be much more, the FBI and CIA end up tracking the same criminal organization. Jane meets Kurt's family.
Rating: ★★★★☆
A super uncomfortable dinner with Kurt and his sister turns even worse for Jane, when innocent questions from her young son trigger more blurry memories from her childhood. She takes off, leaving Kurt feeling guilty.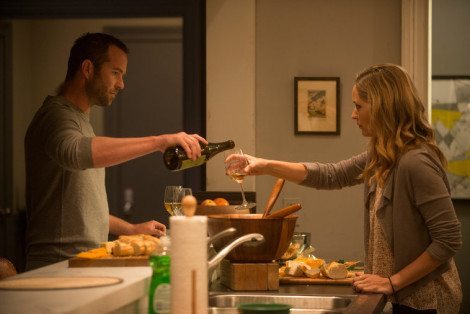 This guilt and tension carries over into the next day, when the Municipal Worker's Association is held up by disgruntled former employees, and the news coverage triggers an alert in the FBI's database of Jane's tattoos. The building's address, tattooed on her upper thigh.
When they get there, they discover that there is no record of the hostage-takers having ever worked for the organization, and they are in fact terrorists in disguise, mounting a rescue attempt for a comrade being held in the building, which is actually a CIA black site. On U.S. soil. Awkward.
Unsurprisingly, CIA Deputy Director Carter saunters in, complete with black overcoat, making rude comments and idle threats, basically being your average charismatic villain. He kicks Jane out of the room while he tells everyone else what's going on because she's a "civilian." She's not fooled, but she lets it go and spends the time looking at the security footage, and discovers how the terrorists snuck their guy out – meaning he is not the dead body the CIA just found.
The team tracks them to a cemetery through the radiation from their dirty bomb, and take them all down, but Carter pops up again and demands to be the one to take them in so the FBI can't question them. Mayfair basically tells him to stick it, but he says the only way he'll let her take them, is if he can take Jane (who we know he wants to kill). Mayfair backs down.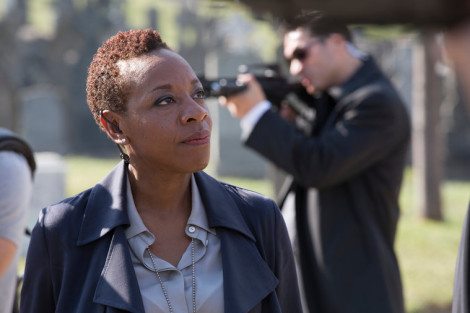 Later, Carter meets with Zapata and offers to pay off her gambling debts in exchange for anything she knows about Jane. She accepts.
This was a cool twist because all season we've seen Reed being openly skeptical and critical of Jane and her placement on the team. He doesn't seem to like her or trust her and he was the only one who said nothing when Mayfair was deciding whether or not to feed her to the CIA. Zapata frequently chided him for it, but in the end she was the one to give her up – out of desperation, rather than actual mistrust. For all his posturing, Reed didn't take the bait when Carter offered it.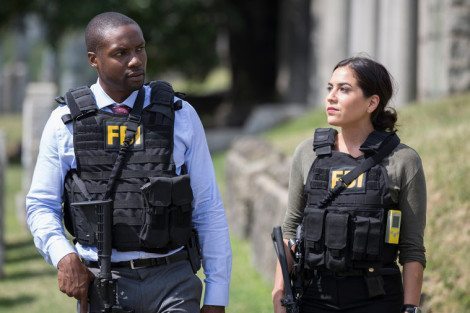 The theme of identity is still a strong one, too. Kurt is laser-focused on Jane as Taylor, on making up for his perceived past misdeeds. He still refuses to put any stock in the isotope test that contradicts the DNA, and Jane can't handle it. She tells him that she doesn't know how to be this girl she doesn't remember, and she's not even sure if she wants to. He tells her it's okay, that knowing she's Taylor is just a starting point. She tells him no, that he's her starting point. Kurt also finally points out that across the board, pretty much all of Jane's tattoos have led to cases that turned into much bigger cases, and all of them have centered around government corruption.
Whoever did this to Jane seems to have gone to a lot of trouble to keep highly sensitive information hidden – the first bit of reason for why it would ever be necessary to erase someone's memory and tattoo them with elaborate codes.
The last thing she remembers is being led by a man down some stairs, into a basement with filthy mattresses and other small children.