Haven is one of those shows that has slowly gathered cult like followers over the course of the past four and a half seasons. While the show's concept is eerily simple, it's what the show has done with its characters that has fans enamored.
At the heart of Haven are relationships and those relationships are what I believe drive the show and it's success.  Loosely based on Stephen King's novel The Colorado Kid, Haven is the story and tribulations of a small coastal town off the coast of Maine, where on a daily basis, citizens are struck with mysterious supernatural abilities, referred to as Troubles. These Troubles are considered curses as they are often uncontrollable and fueled by emotion.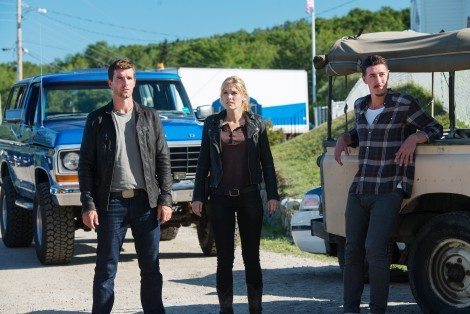 As a forewarning, Haven has been cancelled by Syfy and will not be returning for a sixth season. Haven's Season 5b will be the last, but executive producers of Haven claim that they think fans will be satisfied as the creative team had been prepared. This little show won't go out without a bang.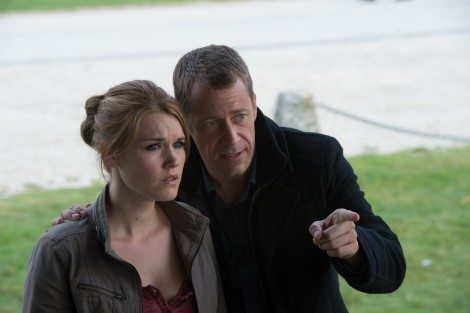 Season 5 picks up seconds after the conclusion of Season 4. While William may have been engulfed into an alternate reality, Nathan and Duke grimly realize that he may have actually accomplished his mission after all. Before being sucked into an alternate dimension, William grabbed Audrey in desperation and sparked her, activating Mara's persona in return. Audrey is now Mara, and it is clear Audrey is no longer in control. Mara is the polar opposite of Audrey and is not afraid to use ruthless and devious tactics to get what she desires. Mara, now driven by rage and desperation to get William back, will stop at nothing, and resorts to inflicting Troubles and causing chaos in Haven.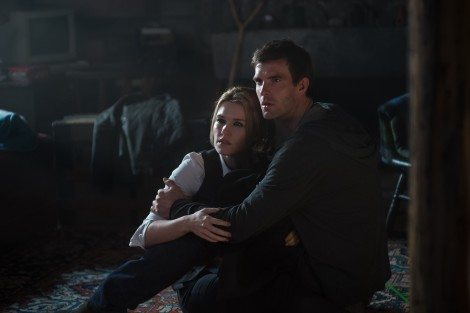 As Mara continues to activate more of Haven's Troubles, Nathan desperately searches for signs of Audrey beneath Mara's stony cruel exterior. His love and loyalty to her is rewarded when Audrey does in fact surface, but at great cost to her. While those moments are brief, they are confirmation to Nathan that Audrey can in fact be rescued.
Meanwhile, the Guard, Haven's private armed peacekeeping organization whose goal is to save those afflicted with troubles and stop Mara, is under new authority: Dwight Henderson, a friend of Nathan and Audrey's. Dwight consistently wrestles between loyalty to his friends and loyalty to the Guard. He realizes Mara is a threat and that she needs to be put down but cannot see the glints of Audrey within Mara that Nathan has seen.
Before Dwight can terminate Mara, with the help of one of Duke's troubles, Duke and Nathan are able to separate Mara from Audrey. Mara continues to inhabit her original body but Audrey now has a body of her own, a body that she will find is not perfect. Before long, Audrey discovers that her new freedom from Mara comes with some significant costs. For one, she is no longer immune to the Troubles and she is constantly plagued with physical weakness.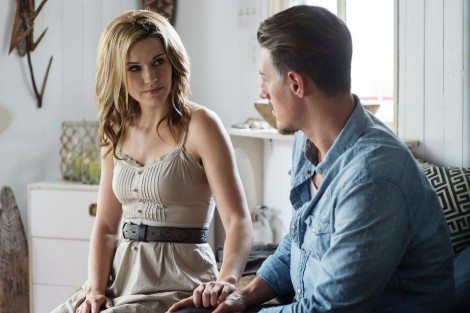 Duke has serious problems of his own to deal with. Duke has the particular ability to gain superhuman strength after absorbing the blood of Troubles. This is referred to as the Crocker family curse. On top of this, during season 4, Duke discovers he has the ability to give Troubles and amplify others. As Duke continues to absorb trouble after trouble, he realizes he is brimming with too many Troubles and will explode if he continues to absorb Troubles. Mara, intending to use Duke's curse to her advantage, offers to release a harmless trouble from Duke's body, but in return demands to know the list of all the Crocker-cured Troubles in Duke's family journal.
I'm genuinely surprised Haven hasn't popped up more on the radar of the FBI or CIA. To everyone's surprise, Dr. Charlotte Cross from the CDC pays a visit to Haven, and it's hard to hide the Troubles from visitors, especially those from the CDC. Before long, Charlotte begins to catch on and investigates on her own. It is Dwight who reveals the Troubles to Charlotte and to his surprise, she is genuinely curious and offers to help. After some research, she discovers a genetic anomaly in all troubled people and believes she may be able to create a cure, but to do so she must find the source of the Troubles.
Vince Teagues, former leader of the Guard, and his brother Dave Teagues, who runs the Haven Herald newspaper with Vince, offer support to Nathan and Audrey when needed. The two, curious about Charlotte's sudden presence, decide to do some digging and soon discover that Charlotte Cross is not in fact who she says she is and is not in Haven with the CDC. Nathan and Audrey confront Charlotte, who has been helping Audrey with her acute sickness, about her real identity. Charlotte begrudgingly reveals that she is Mara/Audrey's mother and that she came to Haven to get rid of Mara by taking her back into an alternate dimension. In return, Haven and Audrey would be saved.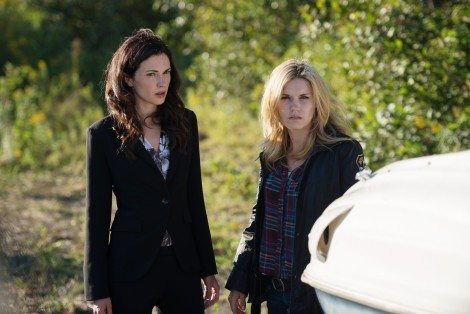 As Mara continues to manipulate Duke into using his Troubles, it is clear Duke is beginning to cross the point of no return. Plagued with constant Troubles and crying aether, Duke has become Mara's ultimate troubled weapon. Mara, surprised to see her mother, refuses to leave Haven and uses Duke's precarious state as her bargaining chip. If Mara dies, Duke will explode, releasing his troubles in return.
Charlotte and Mara share some intimate scenes as we realize how damaged their relationship actually is. It seems Mara blames her mother for her father's death. While it was a bit anticlimactic to find out that the Troubles were caused by Mara's issues with her mother, it does make some sense. Before Mara can object, Charlotte grabs both Audrey and Mara and essentially put Mara back inside Audrey, leaving Audrey in control and Mara as good as dead. As the dust settles, only Audrey remains. The group's happiness is short lived though, as Duke begins seizing and aether literally begins pouring out of his eyes. The aether, acting like a contagion, quickly spreads around town, attacking everyone in its sight and in return afflicting them with troubles of their own.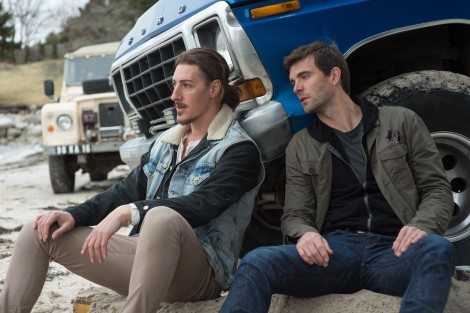 What We Have to Look Forward to in Season 5B
William Shatner is guest starring! I can't say I'm surprised to see the beloved captain Kirk has joined the Haven cast, but I'm looking forward to seeing what he brings to the show. Shatner will be starring in a four-episode arc this season, but details are far and few regarding his character's identity.
More WWE wrestlers… I'm not going to lie, I love Dwight and Edge is surprisingly a good television actor. WWE star Christian, who guest starred earlier in the first half of season 5, will be returning for two more episodes in the upcoming second half of season 5.
More Nathan and Audrey. This couple has easily become one of my favorites. It's hard not to root for these two.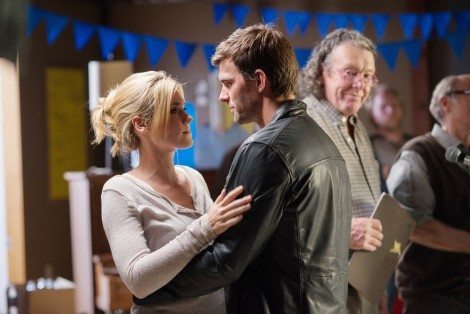 Haven returns October 8th on Syfy with it's 13 episode final season.