Great news, everybody! Our weekly pull list is growing now that we've brought on some new talent. Jackson Adams has joined the team as our newest staff writer and he's already jumping into things to bring you guys some great comic book reviews. We're really glad to have him on board. Check out his first reviews on Nerdophiles as he catches us up on the latest issues of Detective Comics, We Stand On Guard, and Daredevil!
Plus, see what Kylee thought of the Broken World finale and how Sam feels John Flood is shaping up now that it's on it's second issue.
We've really got some picks this week!
What were your favorite releases for September 2nd?


Sam's Reads
The Woods #16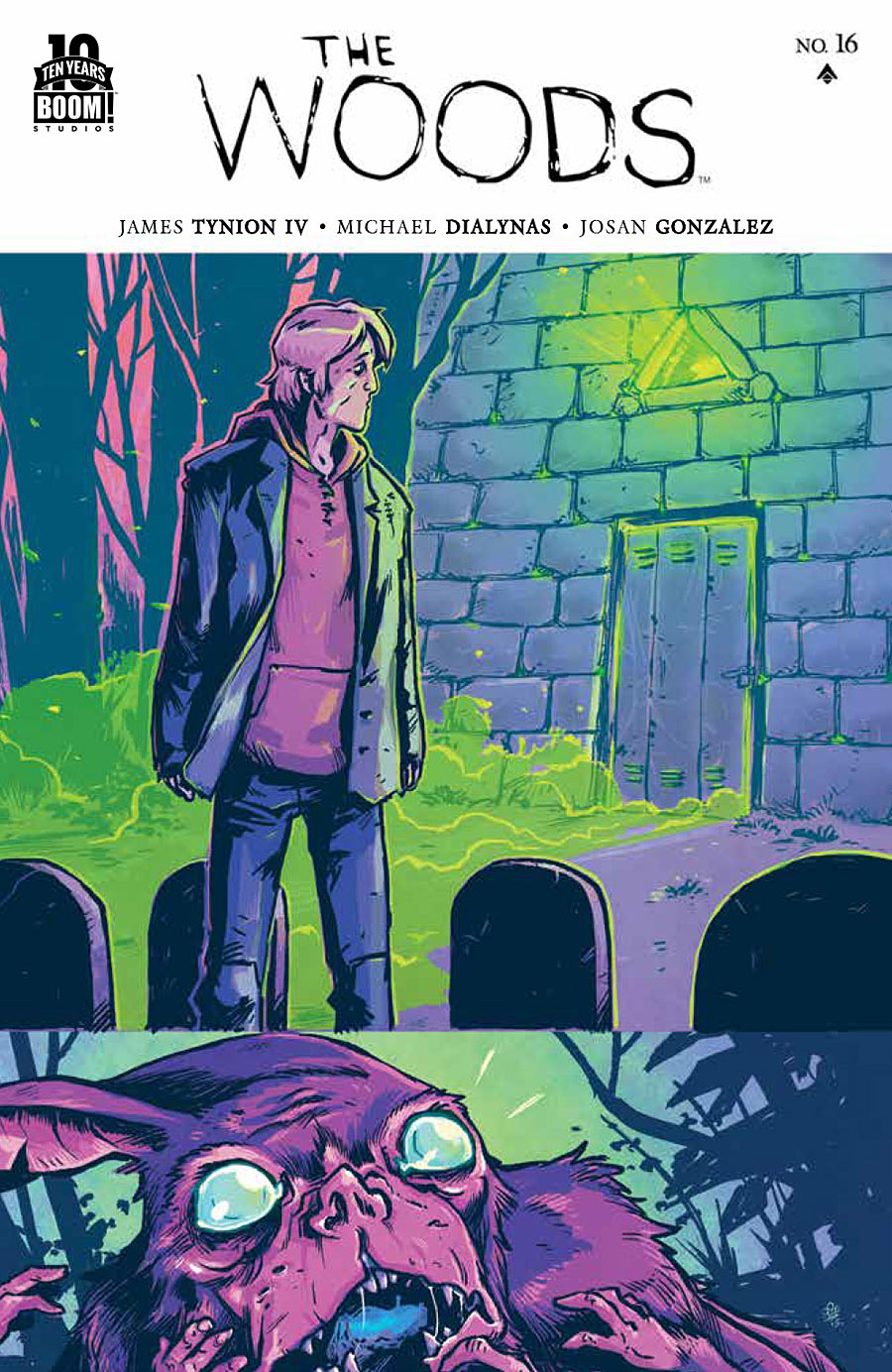 Author: James Tynion IV
Artist: Tyler Jenkins
Publisher: BOOM! Studios
Source: BOOM! Studios DRC
★★★☆☆
Well, shit. Things don't exactly go well in this issue. Calder and the others (including a hallucinating Doctor Robot) manage to rescue Karen, whose been hallucinating a happier life with Calder while in captivity. These gazer root drugs really seem to do a number on everyone. Sander tells everyone the back story to our evil, advancing army. It turns out the folks in New London had abandoned them and left them to die – watching from their stronghold. They created their own worst enemies.
The governess and her husband come to try and warn the Bay Point students that the army is approaching. The plan is to station soldiers there for their own protection but it all comes too little too late. Casey has already let them in and formed an 'alliance.' They come on strong with a show of force – WWII era planes and more. So we already know this isn't going to end well. That said, I am thrilled that the build up to this is finally over. They've been teasing it for several issues and the anticipation was getting a bit grating. Now to see what the kids do about it all!
John Flood #2 (of 6)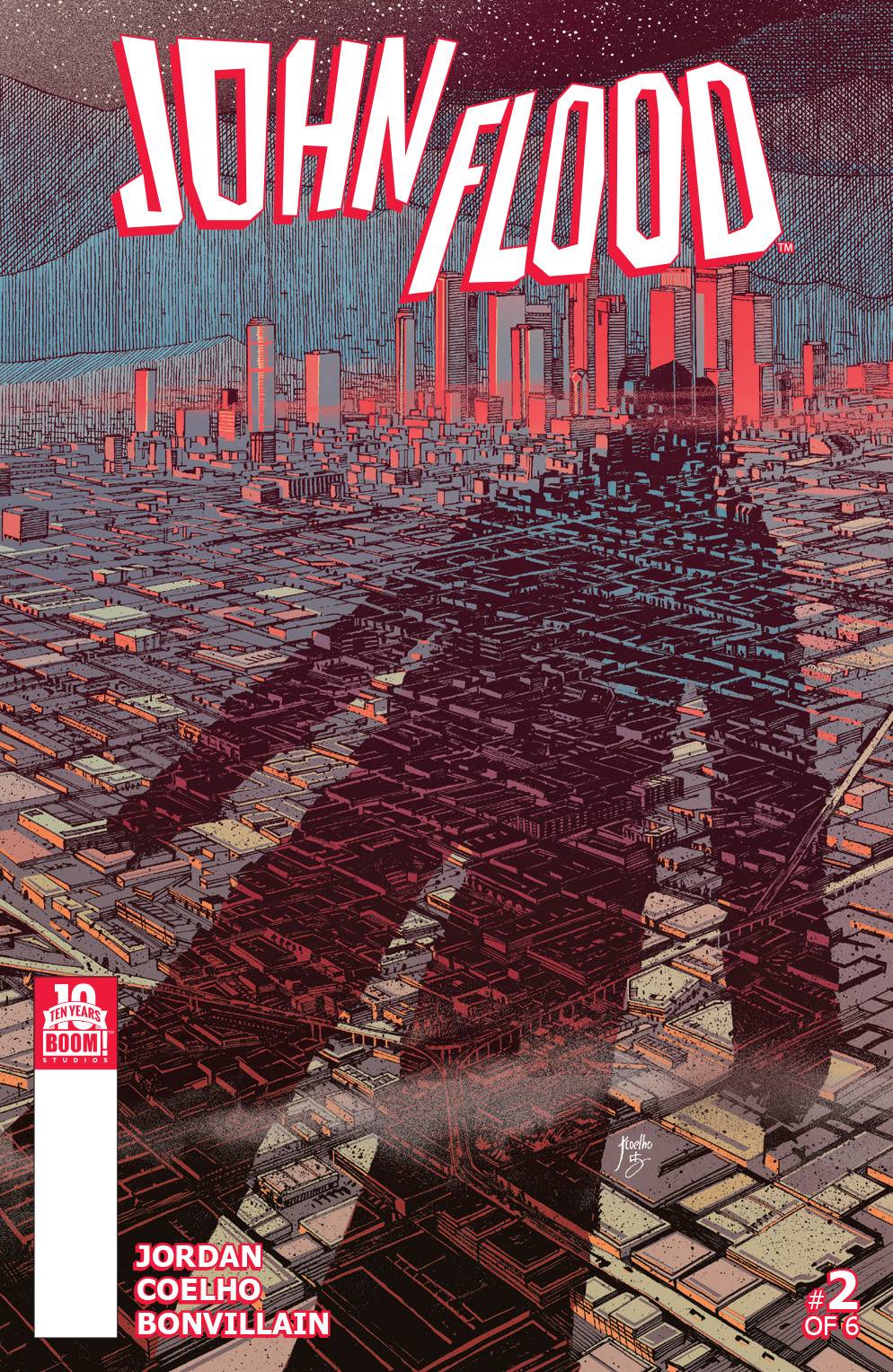 Author: Justin Jordan
Artist: Jorge Coelho
Publisher: BOOM! Studios
Source: BOOM! Studios DRC
★★★★☆
This is such a fun, quirky book. I love these kinds of books. After Berry is hired by John, you'd figure they'd get to serial killer hunting and what not. Nope. Not at all. Instead, John becomes fixated on tracking down a literal cat burglar. When a bunch of cats go missing he and Berry get on the case to find the purloined felines and return them home after disrupting the plans of one particularly crazy animal rights activist. But everything with John has more than one motive. Meanwhile, the killer he's tracking becomes aware of John's interest and gets a surprise of his own.
Excellent second issue here. John and Berry's relationship really starts to come together. We learn a bit more about Berry's past and we get to find out a bit more about him as a person (he apparently really likes cats). The banter back and forth between our two leads is really entertaining. It was nice, too, that John's particular affliction didn't in any way overshadow the story. In fact, it kind of took a back seat to things while, at the same time, getting pretty well explained to the readers. Fantastic storytelling. I can't wait for the next issue.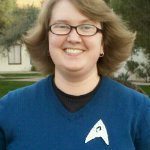 Sam Wildman is a co-founder and co-editor at Nerdophiles. @samaside


Kylee's Reads
Broken World #4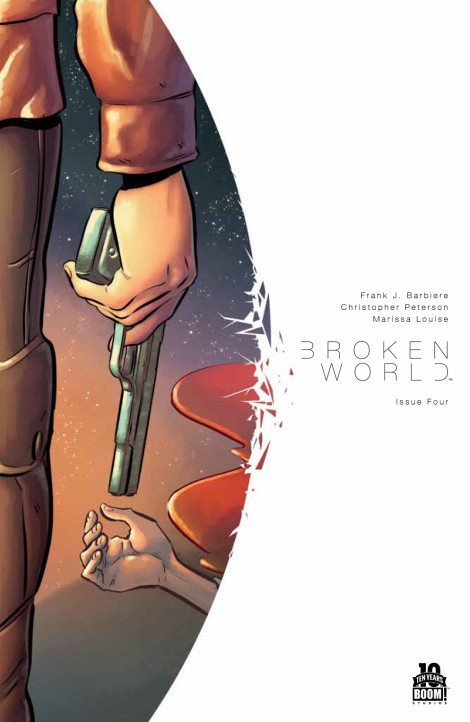 Author: Frank J. Barbiere
Artist: Christopher Peterson
Publisher: BOOM! Studios
Source: BOOM! Studios DRC
★★☆☆☆
Broken World wrapped up abruptly, leaving readers with a lot of confusing loose ends. What started out as an interesting story with plenty of intrigue turned out rushed, as Barbiere wrote himself a larger story than he had time to depict in four issues. Why couldn't Elena get on the ship with her family in the first place? Still have no idea. What happened to that family? Who knows – not Elena because she never sees them again. That's how it ends; she never sees her family again. The End.
The whiplash with which Elena suddenly befriends and trusts The Children of the Revelation, coupled with how quickly she turns on Captain Griffon (Lieutenant? His title changes through the issues…), and then she suddenly accepts that this is how her story ends leaves readers feeling strangely disconnected from the emotion present in the first few issues. The art continues to be gorgeous throughout, but the story squandered its potential through the last two issues with a rushed storyline and a jump in character development. As short and easy as this series was to read, I think I would hesitate to suggest it to others in the future knowing what a disappointing end awaits them. Is it really a "happy" ending? No, but do I care about the characters' fates? Not really – and that's possibly the most damning opinion.


Kylee Sills is an associate editor at Nerdophiles. She wasn't sure there was a way to make the Utopian ending kind of extra-lame… Broken World made it lame. @kyleewho


Jackson's Reads
 Detective Comics #44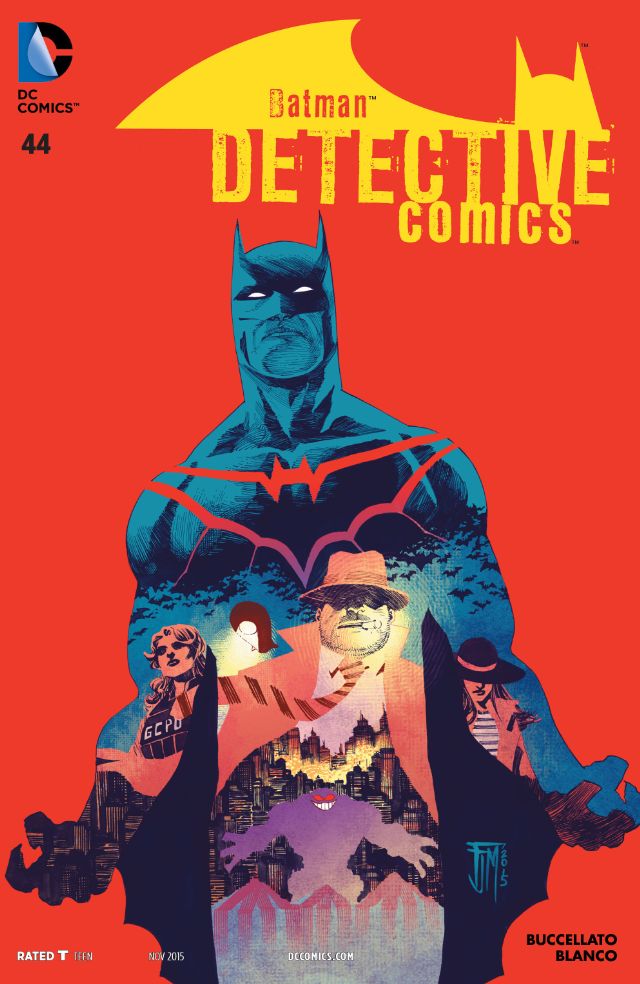 Author: Brian Buccaletto
Artist: Fernando Blanco
Publisher: DC Comics
★★★☆☆
The Batman titles are still getting used to the new status quo, with James Gordon now installed as the pilot of a Batman-mech and Brian Buccaletto's second story on the title tries to ground the high powered anime-influenced action into a story that has more of a thematic tie to Greg Rucka and Ed Brubaker's classic Gotham Central. In the finale of this three-part story, Gordon races to stop a giant mechanical Joker piloted by Joker's Daughter from attacking Arkham while the villainess' group of hitmen target clean cops at a circus performance on the other side of Gotham.
Buccaletto often works best when he's paired with dynamic artists who can make the most of his usually dry, clinical scripts. His recent run on Flash and first Detective Comics story both took advantage of his close relationship to Francis Manapul to create something dripping with detail and bone-crunching action. Fernando Blanco's pencils by comparison are tame and a little static. A tense car-crash near the issue's climax lacks punch and takes away from the intensity of the moral lines Bullock and Montoya cross in dealing with GCPD corruption. It's a shame, but one exacerbated by the twin demands of the issue. While combining big mech action with a tale of corrupt cops and dirtier mob ties was a tricky high-wire act to walk, Buccaletto's script is hobbled with over complications and art that can't serve two masters.
We Stand on Guard #3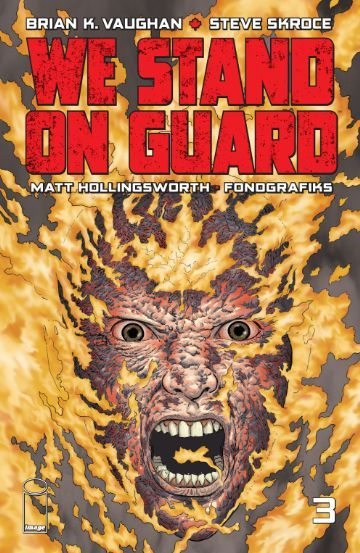 Author: Brian K. Vaughan
Artist: Steve Skroce
Publisher: Image Comics
★★★★☆
The first two issues of We Stand on Guard dealt with an enormous amount of table setting. Giving the details of America's initial invasion of Canada as well as Amber's place in the wilderness and the rebellion was going to take a while and finally, Vaughan and Skroce are able to take a closer look at our protagonist's allies and enemies in this third issue. While Vic is tortured for information by the Americans, Amber tries to make sure she has a chance to define the rebellion's future as the group decides whether or not to abandon their base.
It's during the brutal, sci-fi torture sequence where Vaughan's symbolic goals come sharper into focus. Vic accuses the Americans of trading "blood for water" in their northern invasion and parallels to America's post 9/11 invasion of Iraq are made clear, if not explicit. This is well trod territory in independent comics but Vaughan does such an effective job in setting up an American government hungry for revenge and resources that it's interesting none the less. He's helped along with a stunningly graphic work from Skroce who draws the torture sequences with enough detail that you can practically smell the blood and burning flesh. It's the most explicit thing Vaughan has pulled off since Saga's self-fellating dragon and it's in service to a much scarier, much more timely symbol. This comic has finally come alive.
Daredevil #18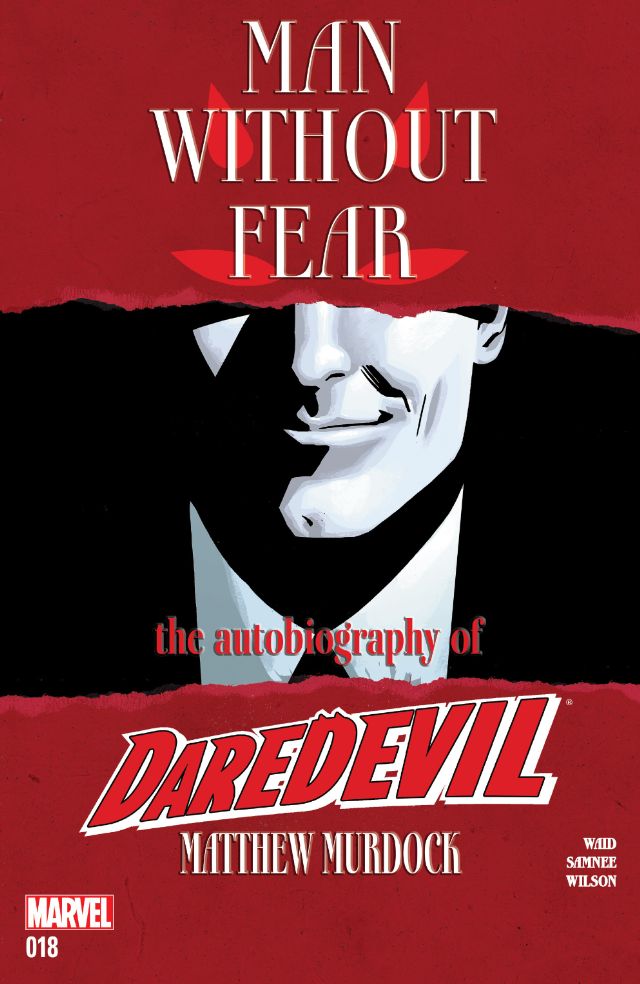 Author: Mark Waid
Artist: Chris Samnee
Publisher: Marvel Comics
★★★★★
This week's Daredevil #18 marks the end of Mark Waid's landmark four year run on the Man Without Fear and also sets a record for the longest uninterrupted run on the character. There's no getting around how impressive that accomplishment is but even more noteworthy is how consistently high quality this run has been. Waid, Chris Samnee, Javier Rodriguez, Matt Wilson, and the other artists, editors, and craftsman who contributed to this have created a run that will stand the test of time, the run that shifted Matt Murdock away from the darkness that once marred the character to something more classic, more reminiscent of a time before Brian Michael Bendis, before Ed Brubaker, before Frank Miller. This is a run about hope and love, friendship and courage, never forgetting the darkness that light must shine through.
Waid's last script and Samnee's pencils stylistically draw from a host of classic Daredevil moments, from the Kingpin repurposing one of Matt Murdock's most famous quotes, to the hero wearing the costume of his most dangerous enemy to a stylistic reversal of the climax of the Murdock Papers storyline. Waid has always had a talent for using classic stories to inform new ones and he again dodges navel-gazing nostalgia with smart repurposing here. Samnee also delivers with two splash pages that bookend the issue and a tear-jerking moment between Matt and Foggy near the finale.  Even with a hopeful conclusion, Waid and Samnee still show the figurative demons Matt wrestles with, his guilt and self-loathing, the depression constantly looming over him, but the two focus on the character's defiance, his willingness to leap into his next challenge. It's the best way to sendoff a character who has been redefined over the course of more than 50 issues and opens the door for greater visibility and a new exciting chapter for The Man Without Fear.



Jackson Adams is a staff writer at Nerdophiles. He is the tiger-force at the end of all things. Follow him on Twitter @JacksonInACup.