[soundcloud url="https://api.soundcloud.com/tracks/204242813″ params="auto_play=false&hide_related=false&show_comments=true&show_user=true&show_reposts=false&visual=true" width="100%" height="450″ iframe="true" /]
I have done this because I feel that video games have the potential to have compelling story lines just like a novel. My thoughts on it are – if a play can be literature, why not a video game? Both require a script and, usually, story telling skills.  I have prepared an hour long podcast between myself and three friends, Richard, Ian, and Kit attempting to talk about various video games and how they relate or translate into literature/ narrative. In this case, literature should be defined rather loosely and is more in line with the idea of a narrative.
For the purpose of ease and not to go on forever on various games, especially since we touch on so many in the podcast, I have decided to cut this down to four main categories – Gone Home, The Last of Us, Skyrim, and Telltale Games. I've written about this recently on my own blog, so all of the information I'll be touching on can be found in more detail here under the appropriate links.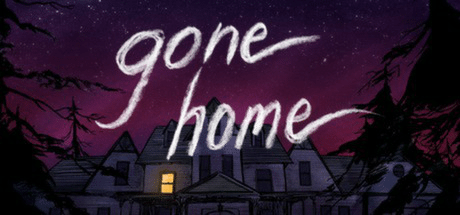 Gone Home is a game that was propelled forward by its emotional narrative. Gone Home tells a story that touches on things people tend to not like to talk about; It talks about the budding relationship between Samantha and Lonnie and Samantha not being accepted as a lesbian by her parents, with them going so far as to label it "just a phase." If the player so chooses, it is easily possible to find out the story of Samantha and Kaitlin's parents, opening up the story to alleged cheating and possible sexual abuse. Gone Home touches on some very emotionally deep issues for people and it does so by allowing the player to uncover these secrets hidden within the house.
Gone Home is emotionally captivating and tells a story with interaction from the player. The only purpose of this game is to tell a story, and it does that fantastically. As a narrative, I believe this game offers the player a spoken telling of connected events.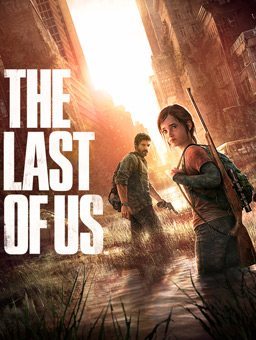 The Last of Us is focused around one main story. is very linear, and has narrative qualities. Ellie and Joel's conversations begin with Joel being closed off and Ellie being a serious smart ass. The game goes on to flesh out the main characters, allowing them to develop a father-daughter relationship. The Last of Us also reveals Ellie as a lesbian and explores the dark corners of cannibalism in a post-apocalyptic world, as well as pedophilia.
Joel's character arc is extremely in-depth and really explores human emotions. The death of his twelve year old daughter leaves him emotionally crippled, making his personality closed off, hard, and bitter. Over time and through conversations with Ellie, Joel opens up and takes on a caring, nurturing role for Ellie. He becomes so emotionally invested in her that, when it comes time to give her up for the sake of humanity, he instead kills the people in his way, lies to her, and forsakes saving the human race with the cure that Ellie could offer.
The subtle undertones of Joel's change towards Ellie, and consequently her change towards him, offers this game quite a bit of subtext, much like a good novel would. The Last of Us could easily be transferred over into a novel and very little would be missed from the actual game play due to the thought provoking, emotional story.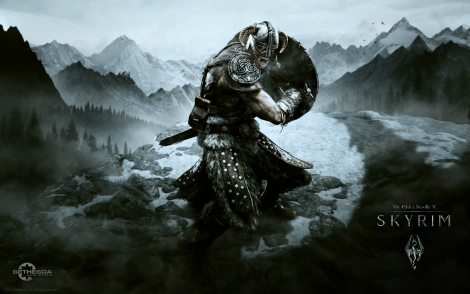 Skyrim is here not only due to its main story line, but because of the the sheer amount of quest story lines and literature that overwhelm so much of the game. Skyrim holds eight hundred and twenty individual books. This includes lore pertaining to the world of Skyrim, spell books, journals, letters, diaries, quest books, and so forth. This even includes volumes one and two of The Lusty Argonnian Maid! The sheer massive collection of works within Skyrim offers an almost never ending amount of literature for the player to read. Many of these books lead into quests or help the player understand why the room they have entered is covered in blood.
Many quests (which there are technically an infinite number of) have their own small story lines as well. They often are a part of organizations within the game and can trigger certain events, including a Civil War. The Dark Brotherhood, The Companions, The Thieves Guild, College of Winterhold, etc.. quests offer the player multiple stories to play through, all in one game. Skyrim really does hold quite a bit of narratives that are just waiting to be probed by the player.
Skyrim's own main story line may not be able to be called a compelling narrative, but when looking at it with all of its literature components put together, it offers a vast literature undertaking. Of course, partaking in the literature is completely up to the player making it hard to think of Skyrim as its own novel.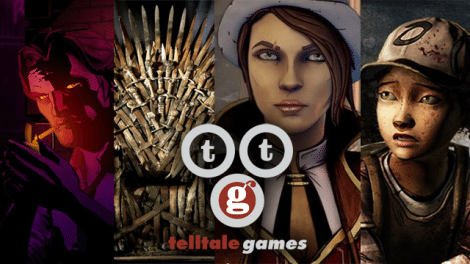 Visual novels used mixed media to show the player what is happening in this interactive novel. Some examples of this type include Narcissu, One Manga Day, and Love and Order.These are games that tell a story utilizing text and pictures to help convey both emotions and actions. The player is not as interactive in these games, as they would be in even a simulation game such as Hatoful Boyfriend.
Telltale Games is an advanced visual novel idea. The images move, instead of staying static like in a novel, and there are dialogue choices that can be made to (minimally) change the story line. Telltale Games is progressing the visual novel, bringing it to the future where people want their interactions and choices to feel like they matter, while still getting an intriguing story line. Telltale Games are taking the concept of 'the novel' and modernizing it. As technology advances it is not hard to believe that societies idea of how to convey a narrative will is advance.