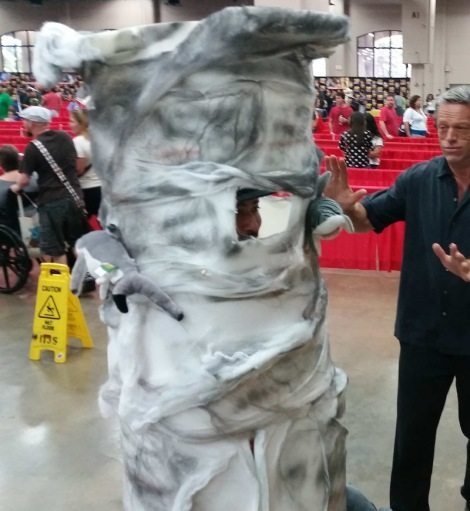 Asylum fans! Sharknado fans! Z Nation fans! The Asylum, which has brought you some seriously ridiculous movies over the years, is holding a Halloween contest and they want you to enter!
Dress up as your favorite Sharknado (California or New York-flavored), a Z from Z Nation, or anything else featured in Asylum films and show them off. To enter, like The Asylum on Facebook, then send a photo and a brief description of your costume to contest@theasylum.cc. OR post your picture directly to their Facebook page by the end of the day Tuesday, November 4th. Winners will be judged Wednesday, November 5th.
The Asylum's favorite costumes will be posted on their  Facebook page, and the best costume will win a library of ten films from The Asylum.