CBS' Elementary will be back next week for the season three premiere. While the fans at NYCC already got to screen the first episode, everyone at home is still waiting to see what comes next. As you're waiting, check out this list of need-to-knows regarding what happened last season. It should help you prepare for the season premiere on Thursday, October 30th.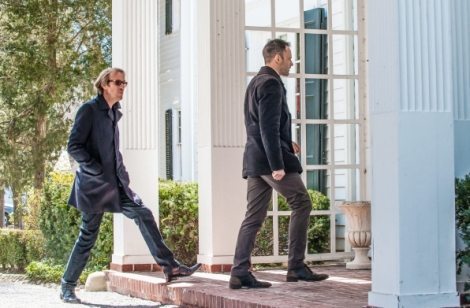 We started out the season in London where we got to meet Sherlock's brother, Mycroft (played by Rhys Ifans).
Sherlock received a letter from Moriarty who is still locked up.
All season, Joan developed as an investigator and began taking on some cases of her own.
The relationship between Mycroft and Holmes continues to develop as Mycroft not only gets into all sorts of trouble, but attempts to convince Sherlock to move back to England.
We got a Bell-centric episode where he got shot as a result of Holmes' actions but eventually saved Joan and Sherlock from losing their position as consultants for the NYPD (though not without a bit of bitterness toward Sherlock).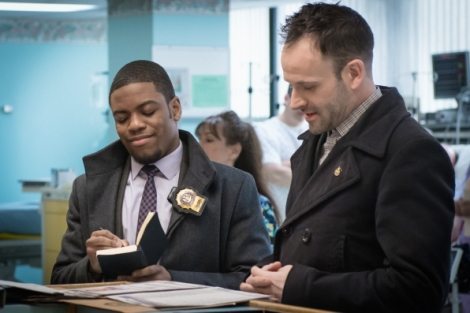 Moriarty is brought in to assist on a case of child abduction. However, it turns out the child is her daughter and she is freed to go save her before submitting herself once again to arrest.
Sherlock becomes an NA sponsor to a young man named Randy.
We got to know this universe's Lestrade a bit better all throughout the season.
The final plot arc focused on Mycroft who managed to weasel his way back into Sherlock and Joan's lives.
Suspicious activity is taking place at Mycroft's new NYC restaurant. Joan and Sherlock investigate, resulting in Joan being kidnapped by a French criminal organization.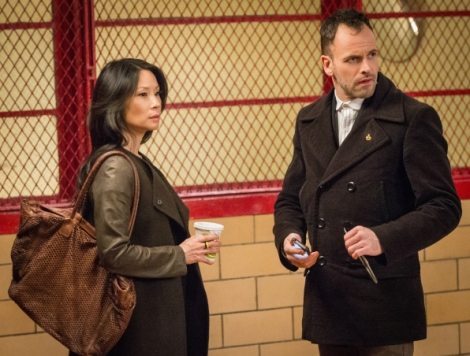 Sherlock and Mycroft were forced to work together to try and get Joan back, which resulted in it being revealed at Mycroft has been working with MI6.
They got Joan back but the trouble doesn't end as Sherlock is hired by MI6 to investigate the death of one of their operatives. Turns out Mycroft was being framed for the murder.
Sherlock saved the day, and the season, by proving his brother innocent.
In the end, though, Watson decides it is time to move out. In return, Holmes takes a position with MI6.
So that's season two of Elementary in review. You're now caught up and ready to watch the season premiere. Elementary airs Thursday, October 30th at 10pm.