I am thrilled to be hosting a spot on the A WILDERNESS OF STARS by Shea Ernshaw Blog Tour hosted by Rockstar Book Tours. Check out my post and make sure to enter the giveaway! 
About The Book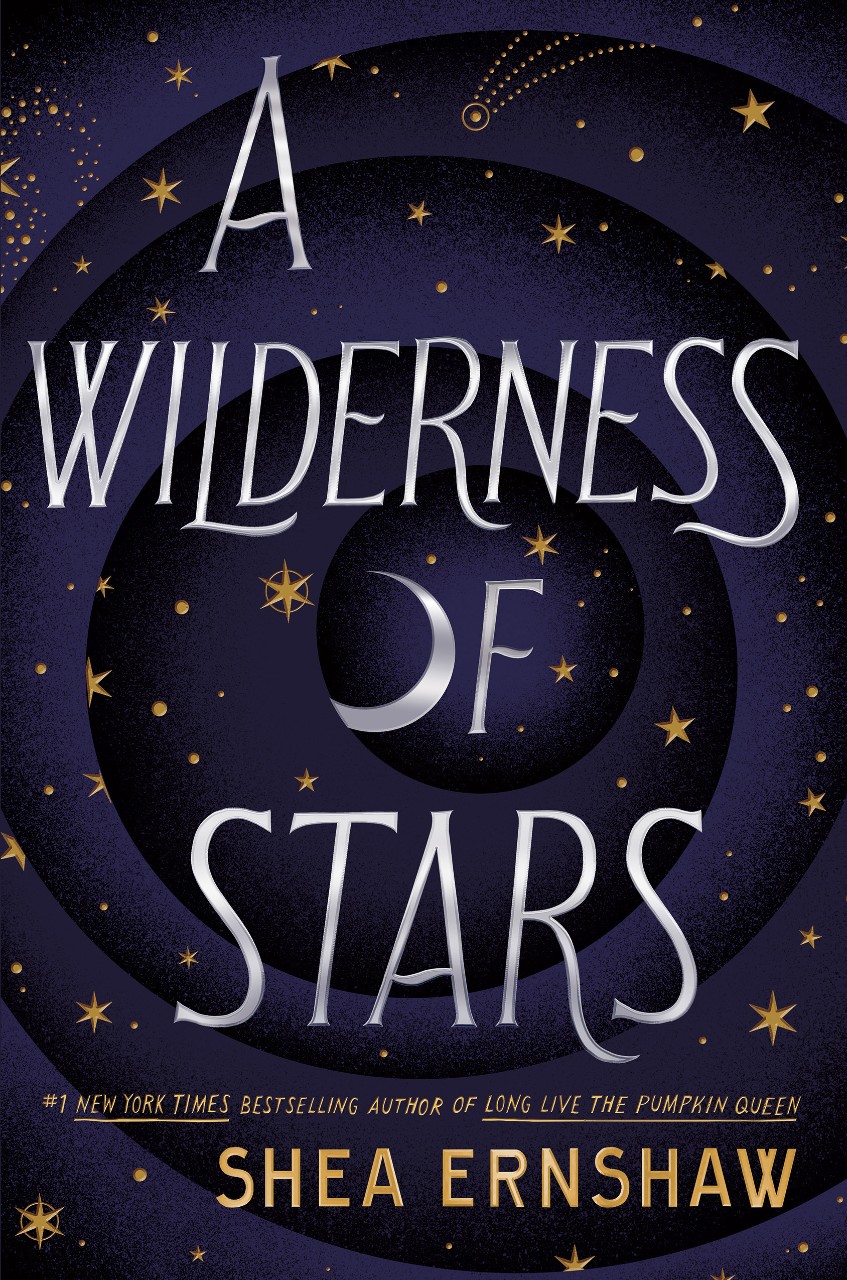 Title: A WILDERNESS OF STARS
Author: Shea Ernshaw
Pub. Date: November 29, 2022
Publisher: Simon & Schuster Books for Young Readers
Formats: Hardcover, eBook, Audiobook
Pages: 400
Find it: Goodreads, Amazon, Kindle, Audible, B&N, iBooks, Kobo, TBD, Bookshop.org
Deluxe edition with special embellishments on first printing only!

In this magical romance from the #1 New York Times bestselling author of Long Live the Pumpkin Queen, an illness cursing the land forces a teen girl astronomer to venture across the wilderness in search of the stars' message that will, hopefully, save them all.

When all is lost, look to the stars.

Vega has lived in the valley her whole life—forbidden by her mother to leave the safety of its borders because of the unknown threats waiting for her in the wilds beyond. But when Vega sees an omen in the sky—one she cannot ignore—she is forced to leave the protective boundaries of the valley. Yet the outside world is much more terrifying than Vega could have ever imagined. People are gravely sick—they lose their eyesight and their hearing, just before they lose their lives.

But Vega has a secret: she is the Last Astronomer—a title carried from generation to generation—and she is the only one who understands the knowledge of the stars. Knowledge that could hold the key to a cure. So when locals spot the tattoo on Vega's neck in the shape of a constellation—the mark of an astronomer—chaos erupts. Fearing for her life, Vega is rescued by a girl named Cricket who leads her to Noah, a boy marked by his own mysterious tattoos.

On the run from the men hunting her, Vega sets out across the plains with Cricket and Noah, in search of a fabled cure kept secret by the astronomers. But as the line between friends and protectors begins to blur, Vega must decide whether to safeguard the sacred knowledge of the astronomers…or if she will risk everything to try to save them all.
About Shea Ernshaw
Shea Ernshaw is a NYT bestselling author and winner of the Oregon Book Award. Her books have been published in over nineteen countries, and her novels A History of Wild Places, The Wicked Deep, and Winterwood were Indie Next Picks. She lives in a small mountain town in Oregon, and is happiest when lost in a good book, lost in the woods, or writing her next novel.
Website | Twitter | Instagram | TikTok | Pinterest | Goodreads | Amazon | BookBub
Giveaway
1 winner will receive a finished copy of A WILDERNESS OF STARS, US Only.
Ends December 20th, midnight EST.
Tour Schedule
Week One:
Week Two:
Week Three:
Week Four: