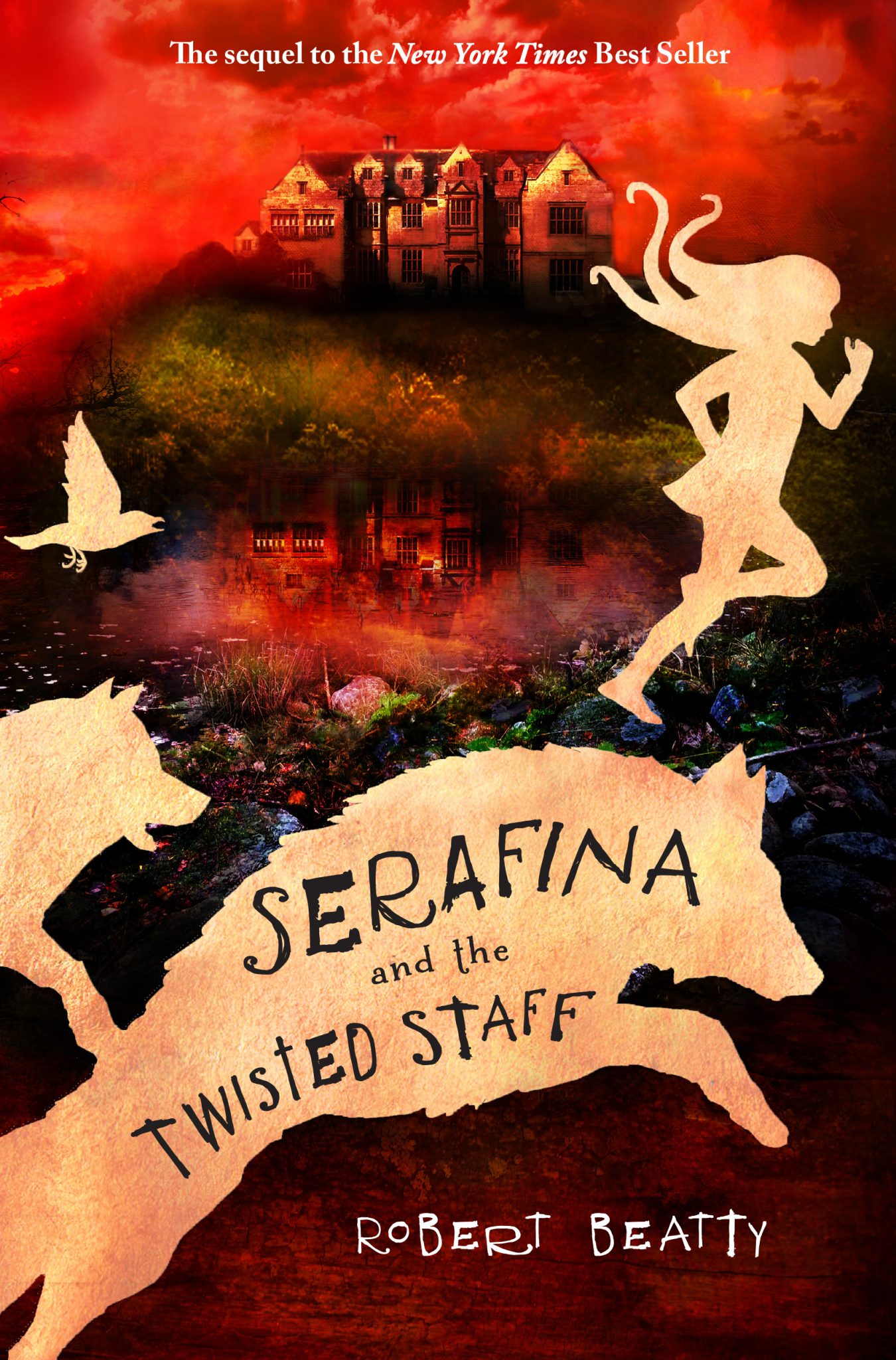 Last year we brought you a review of one of the best middle grade releases of 2015, Robert Beatty's Serafina and the Black Cloak. We told you then that we don't often review middle grade books but when we do it's because they are just too awesome to miss. That was very true of that book and the same can be said of the sequel, Serafina and the Twisted Staff.
While the second book in this wonderful series doesn't officially come out until next month, you can check out a sneak peek of the first two chapters on the Disney website right now!
Haven't read the first book?
Well, you're in luck!
Though Serafina and the Twisted Staff may not hit bookshelves until July 12th, we've partnered with Disney-Hyperion to bring you a chance to win both books in the series! We're really excited about this giveaway because  we love this series. Serafina is such a delightful character – and the adventures she has are perfect for readers of all ages.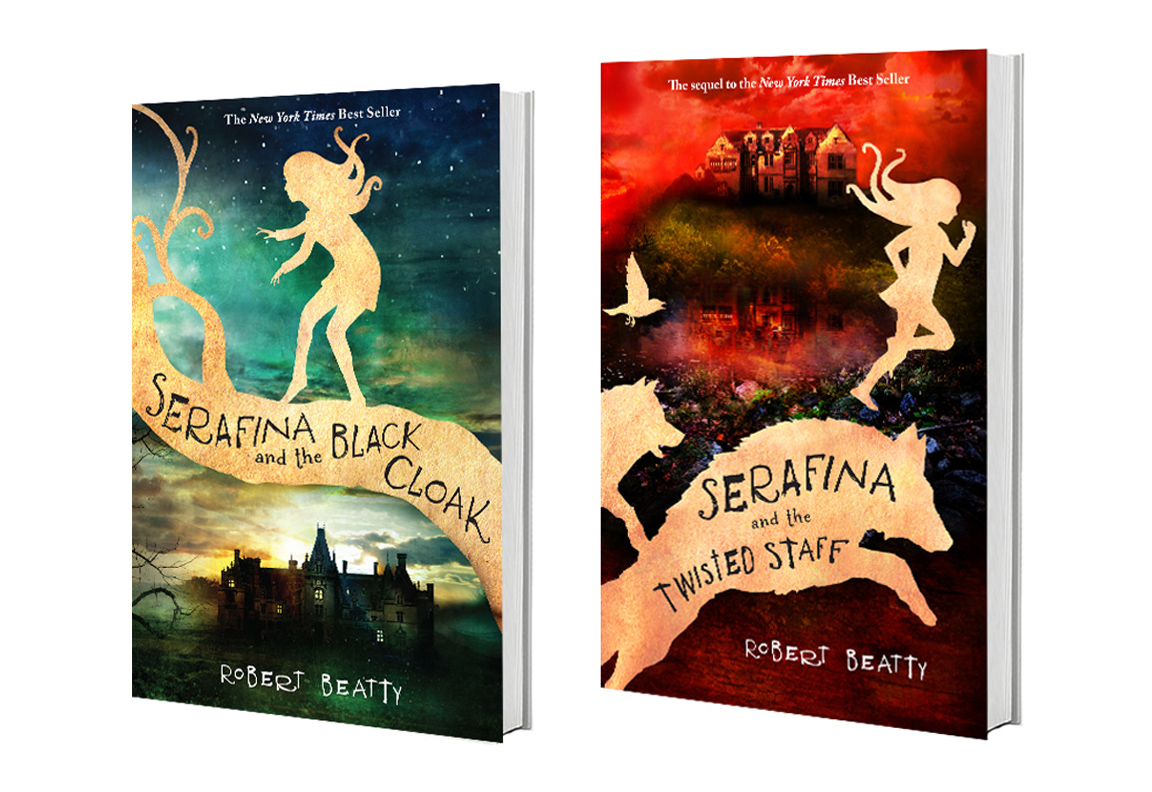 If you're interested in reading this awesome, middle grade series enter the giveaway below!
Serafina and the Twisted Staff Giveaway

Sadly, this giveaway is open to US residents only. It ends July 11th at midnight! The winner will be chosen on July 12th – the same day the book releases.
About the Book
Picking up where the last book left off, Serafina and the Twisted Staff sees Serafina trying to make sense of the way her world has changed. She's no longer forced to hide away out of sight and sleep by the boiler in the basement with her father. Instead she's proved herself to be a hero – and now she's trying to find just where she truly fits in at the Biltmore estate.
Check out this synopsis for more:
Serafina's defeat of the Man in the Black Cloak has brought her out of the shadows and into the daylight realm of her home, Biltmore Estate. Every night she visits her mother in the forest, eager to learn the ways of the catamount. But Serafina finds herself caught between her two worlds: she's too wild for Biltmore's beautifully dressed ladies and formal customs, and too human to fully join her kin.
Late one night, Serafina encounters a strange and terrifying figure in the forest, and is attacked by the vicious wolfhounds that seem to be under his control. Even worse, she's convinced that the stranger was not alone, that he has sent his accomplice into Biltmore in disguise.
Someone is wreaking havoc at the estate. A mysterious series of attacked test Serafina's role as Biltmore's protector, culminating in a tragedy that tears Serafina's best friend and only ally, Braeden Vanderbilt, from her side. Heartbroken, she flees.
Deep in the forest, Serafina comes face-to-face with the evil infecting Biltmore—and discovers its reach is far greater than she's ever imagined. All the humans and creatures of the Blue Ridge Mountains are in terrible danger. For Serafina to defeat this new evil before it engulfs her beloved home, she must search deep inside herself and embrace the destiny that has always awaited her.
About the Author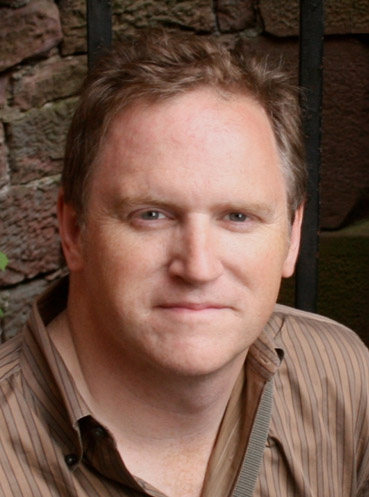 Robert Beatty lives in the mountains of Asheville, North Carolina, with his wife and three daughters. He writes full-time now, but in his past lives he was one of the pioneers of cloud computing, the founder/CEO of Plex Systems, the co-founder of Beatty Robotics, and the CTO and chairman of Narrative magazine.

ALL SAMPLES AND PRIZING ARE PROVIDED BY DISNEY-HYPERION. A REVIEW COPY OF SERAFINA AND THE TWISTED STAFF WAS PROVIDED BY DISNEY-HYPERION AS PART OF THIS BOOK TOUR. NERDOPHILES WAS NOT OTHERWISE COMPENSATED FOR OUR PARTICIPATION IN THIS BOOK TOUR.