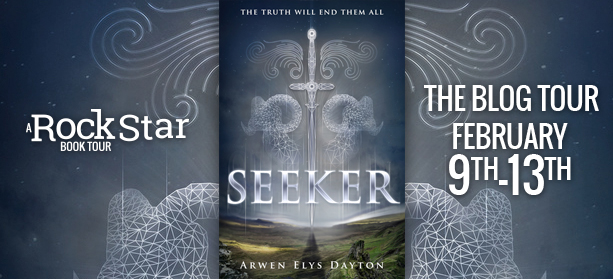 Seeker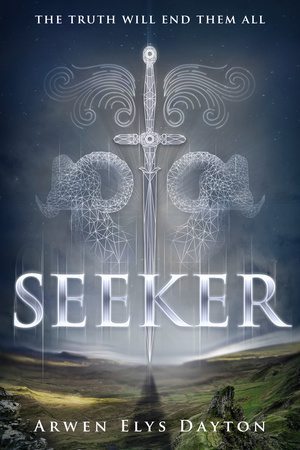 Author: Arwen Elys Dayton
Series: Seeker #1
Release Date: February 10, 2015
Format: Hardcover, eBook, and Audio Book
Publisher: Delacorte Books for Young Readers
Genre(s): YA Fantasy
GoodReads | Amazon | BN
Last month we got to be involved with Rockstar Tours' 'Meet the Seekers' blog tour promoting Arwen Elys Dayton's upcoming fantasy epic, Seekers. We introduced everyone to Shinobu MacBain – one of the awesome characters you'll get to know when you pick up a copy of Seeker for yourself.
This month, we are proud to present a guest post from the author herself!
You've also got a chance to win one of five copies of Seeker.
Enter to win your copy of the book above and read on to hear from Arwen herself how she pulled together the world of Seekers.


A Guest Post From Arwen Elys Dayton
What goes into the world building process for such a high fantasy epic as Seeker?
Seeker was an interesting challenge as a writer. There is a lot of ground to cover in order to explain the history of the characters and their families. The Seekers are living a strange, separate life, isolated from the rest of the world. And the world itself is different, because Seeker is set in the near future.
The story is arranged so you see the world through the characters' eyes as Seeker unfolds. I deliberately avoided pinning down the exact time in which the story takes place, and I also avoided long, explicit descriptions about the state of the world in which Seeker is set. I wanted the tale to open up organically for the reader, and I wanted to maintain the perspective of the characters themselves—they are all teenagers, none of whom finds much to comment on about the outside world, because to them it's the background they've always seen. They are much more concerned with their immediate family and the many (quite large) challenges they're facing.
So my answer to this question is that the world of Seeker is built to a very great level of detail in my mind, but I'm being slightly stingy in how I mete out this information. I think of a movie like Blade Runner, in which the audience is given relatively few concrete details about the world. We see glimpses through the characters' eyes and start to get a sense of the world through those glimpses.
In Seeker, I focused on building the intimate sphere of the characters and showing slices of the rest of the world—we see that we're in the near future and that there have been some technological advances. In book two, Traveler, a lot more details come to light. By then, the lives of the Seekers are already familiar to the reader, and we learn more details about society and technology through characters who are also learning about these things.
As for building the world of Seeker in my own mind, that happened through a constant stream of questions. Like: If we make certain technological advances in the next couple of decades, how will that change the look of our cities? The way we travel? Our ability to get from place to place? And for the Seekers themselves: If they have kept somewhat separate from the rest of the world, how would they live? What sort of places would they like to call home? Would they behave and speak like typical modern people, or would they be different?
Choosing what to show and what to withhold about this world is a delicate business! But over time, the reader will get to see and understand everything.


About the Author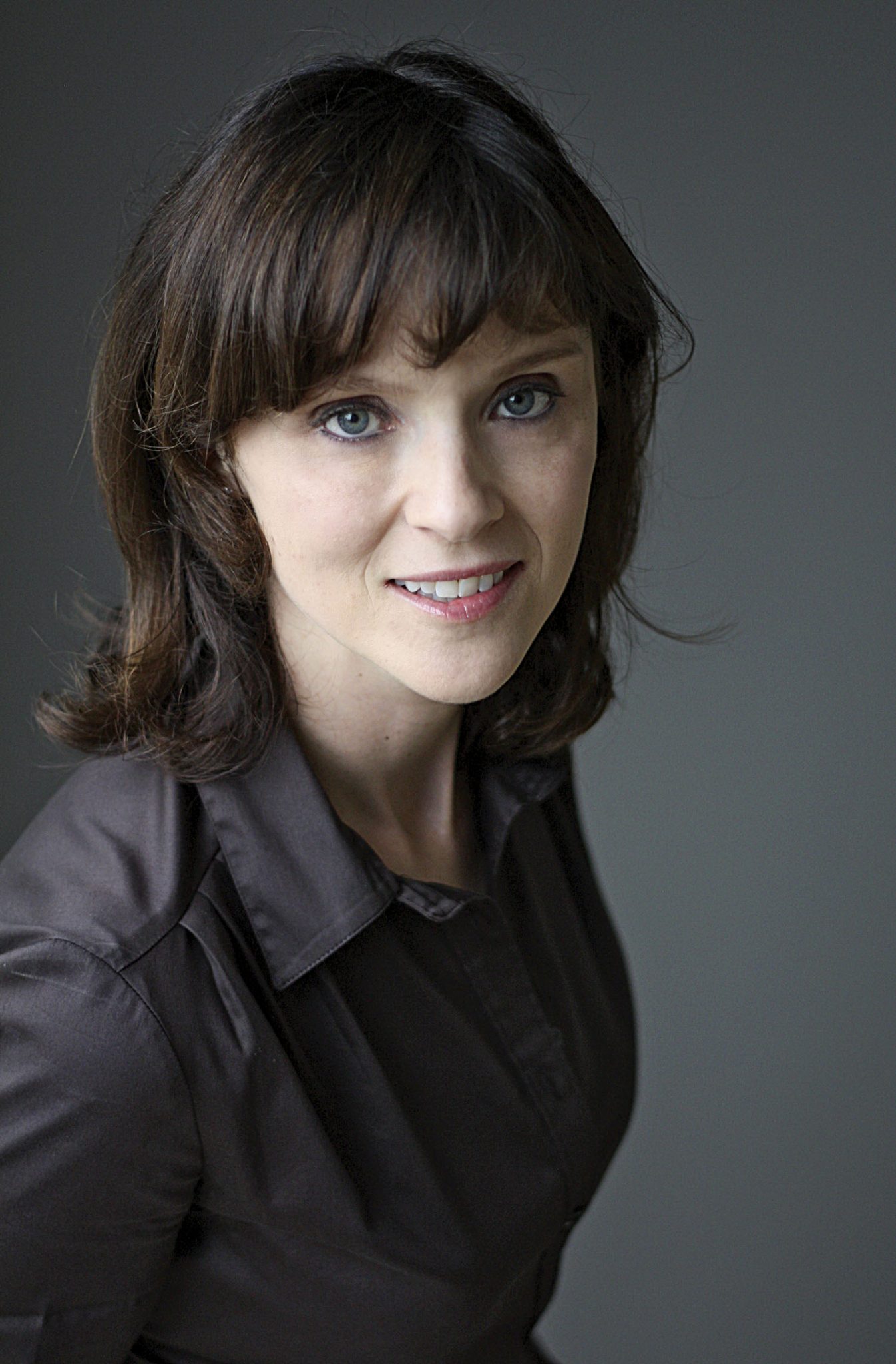 Arwen Elys Dayton spends months doing research for her stories. Her explorations have taken her around the world to places like the Great Pyramid (which she explored by a single fading flashlight when researching Resurrection), Hong Kong and its many islands, and lots of ruined castles in Scotland. She enjoys creating complete worlds inhabited by characters who charm, frustrate or inspire.
Arwen lives with her husband and their three children on the West Coast of the United States. You can follow her @arwenelysdayton on Twitter and Instagram.
Website/Twitter/Facebook/Goodreads/Instagram


About the Book
Their Legacy is…A calling. An Honor. A lie.
The night Quin Kincaid takes her Oath, she will become what she has trained to be her entire life. She will become a Seeker. This is her legacy, and it is an honor.
As a Seeker, Quin will fight beside her two closest companions, Shinobu and John, to protect the weak and the wronged. Together they will stand for light in a shadowy world.
And she'll be with the boy she loves—who is also her best friend.
But the night Quin takes her Oath, everything changes.
Being a Seeker is not what she thought. Her family is not what she thought. Even the boy she loves is not who she thought.
And now it's too late to walk away.
Praise for Seekers
"Fans of Veronica Roth's Divergent, Marie Lu's Legend, and Suzanne Collins's The Hunger Games series: your next obsession has arrived." —School Library Journal
"[A] powerful beginning to a complex family saga . . . Dayton excels at creating memorable characters." —Publishers Weekly
"A tightly woven, action-packed story of survival and adventure, Seeker is perfect for fans of Game of Thrones." —Tahereh Mafi, author of the New York Times bestselling Shatter Me series
"Secrets, danger, and romance meet in this unforgettable epic fantasy." —Kami Garcia, #1 New York Times bestselling coauthor of Beautiful Creatures and author of Unbreakable