We're hosting a giveaway in partnership with Disney-Hyperion to celebrate the release of Serafina and the Splintered Heart!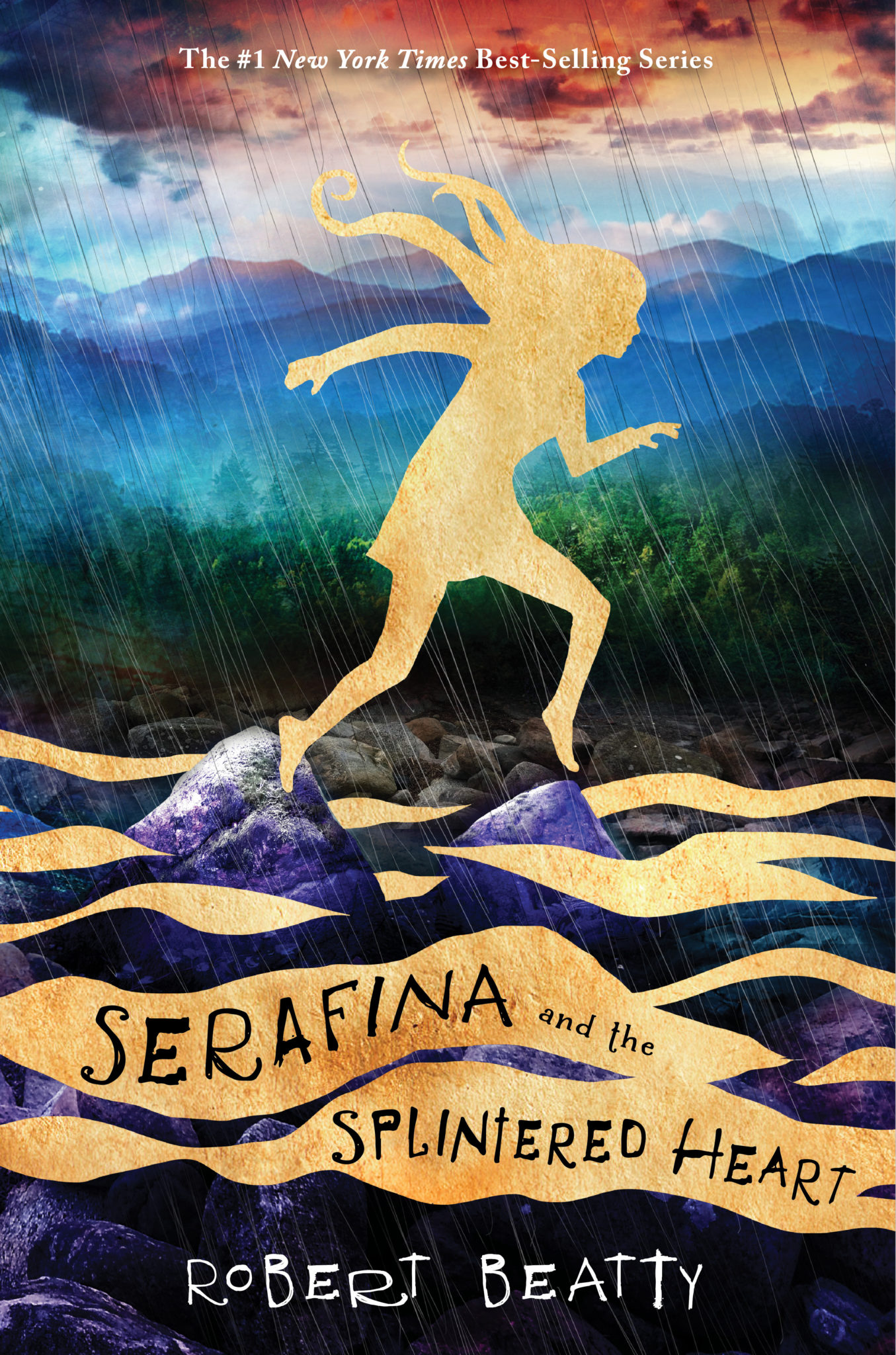 The third book in the Serafina series is coming out next week and we're super excited to bring you this giveaway opportunity. While we don't tend to cover too many middle grade series we have always made an exception for this one because it's so enjoyable. Personally, I think it's one of the most probably one of the best supernatural middle grade series out there. And I'm surprised that I don't hear more people talking about it!
One of the reasons the Serafina books are so great is that they're bursting with all kinds of wholesome adventure. Serafina is a strange girl with her share of quirks (a lack of high society manners and the fact that she can transform into a black panther are only a couple of them) but she's a fantastic heroine. She's full of heart and she'll do anything to protect her home and family. While the books can certainly get scary and they don't shy away from a bit of violence here and there, they're great stories that are appropriate for a wide variety of readers.
If you haven't read any of the other books in the series, I highly recommend that you do so as soon as possible! At the very least, give the first book a shot. It's still probably my favorite in the series.
But in the mean time, look at this awesome prize pack we've got!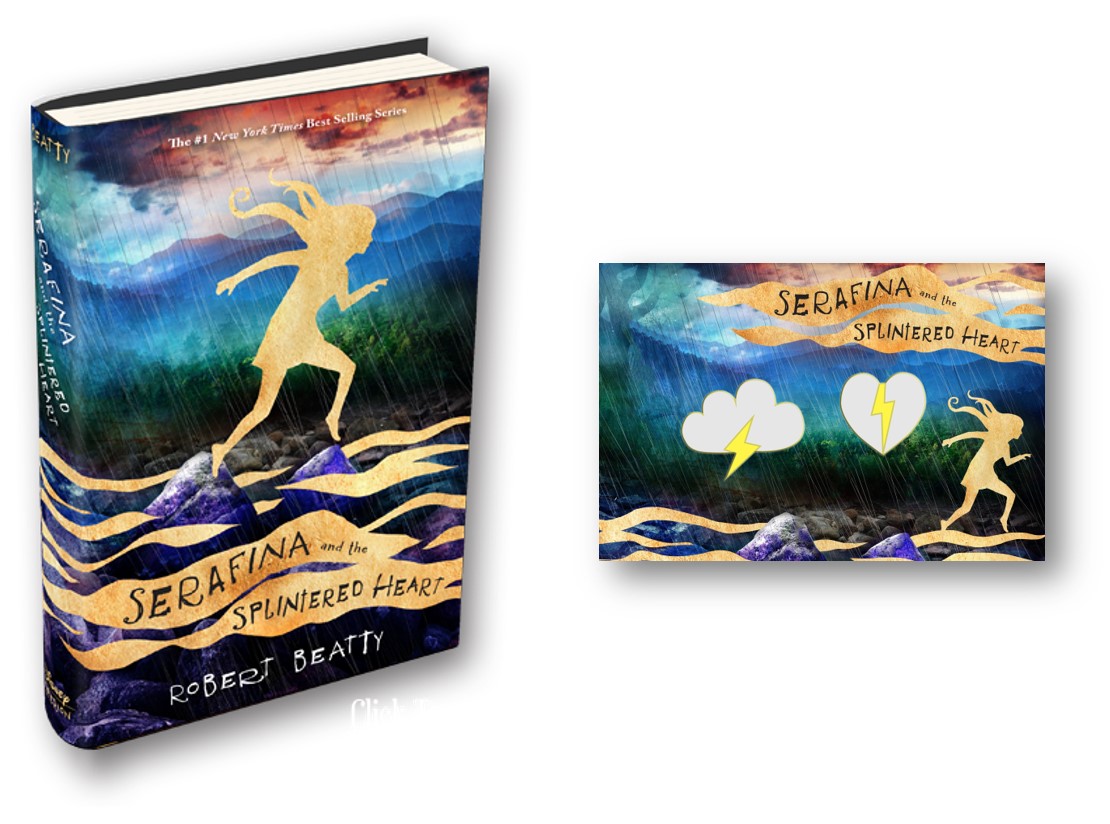 You can enter to win a copy of Serafina and the Splintered Heart which comes out next week on July 3rd! The prize pack that's been provided by the publisher, Disney-Hyperion, comes not just with the book but some cool, series-inspired earrings, too.
Enter now!
Serafina and the Splintered Heart Giveaway (Courtesy of Disney-Hyperion)

Sadly, this giveaway is open to US residents only. The giveaway begins today, June 26th, and ends at midnight on July 9th! The winner will be chosen shortly after the giveaway closes – so keep an eye on your inboxes.
About the Book
After the events of Serafina and the Twisted Staff, Serafina's life has changed in some pretty incredible ways. She's mastered her ability to transform into a black panther like her catamount parents and she's once again saved the people of the Biltmore Estate. You'd expect that's where Serafina and the Splintered Heart would pick up but something unknown and decidedly awful has happened and Serafina has her work cut out for her in what could be her most challenging and darkest adventure yet…
Check out this synopsis for more:
The storms are coming….
Something has happened to Serafina. She has awoken into a darkness she does not understand, scarred from a terrible battle, only to find that life at Biltmore Estate has changed in unimaginable ways. Old friends do unthinkable things and enemies seem all around.
A mysterious threat moves towards Biltmore, a force without a name, bringing with it violent storms and flooding that stands to uproot everything in its path. Serafina must uncover the truth about what has happened to her and find a way to harness her strange new powers before it's too late.
With only days to achieve the impossible, Serafina fights to reclaim herself as the Guardian of Biltmore, friend of Braeden, daughter of her Pa, and heroine of the Blue Ridge Mountains and all the folk and creatures that call it home.
In the epic third installment of Robert Beatty's #1 bestselling series, Serafina takes her rightful place among literary champions as she battles fiercely to defend all she loves and become everything that she is meant to be.
About the Author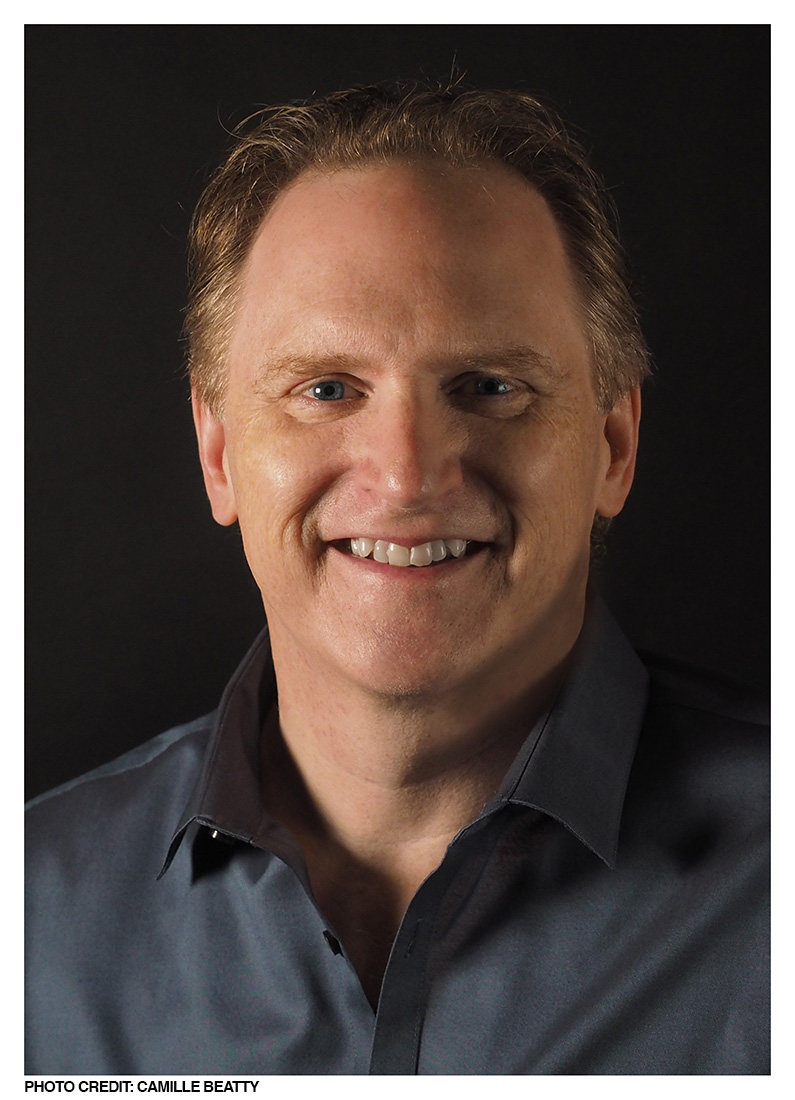 Robert Beatty lives in the mountains of Asheville, North Carolina, with his wife and three daughters. He writes full-time now, but in his past lives he was one of the pioneers of cloud computing, the founder/CEO of Plex Systems, the co-founder of Beatty Robotics, and the CTO and chairman of Narrative magazine. Visit him online at www.robert-beatty.com.

ALL SAMPLES AND PRIZING ARE PROVIDED BY DISNEY-HYPERION. NERDOPHILES WAS NOT COMPENSATED FOR OUR PARTICIPATION IN THIS BOOK TOUR.