We read a lot of comics and graphic novels this year. Whether we're talking about on-going comic series, standalone graphic novels, or short mini-series, we definitely walked away with some new favorites this year. Our comics staff got together to talk about what our favorites were and we came up with this list of our Best Comics & Graphic Novels of 2016!
Obviously, this list isn't exhaustive.
There are tons of other books we loved this year! But for the sake of brevity, we've picked out ten of our favorites. They aren't ranked in any particular way and they are, of course, completely subjective.
Take a look at our favorites then chime in on your own down in the comments. We'd love to hear what you loved to read in 2016.

Best Graphic Novels of 2016
The Nameless City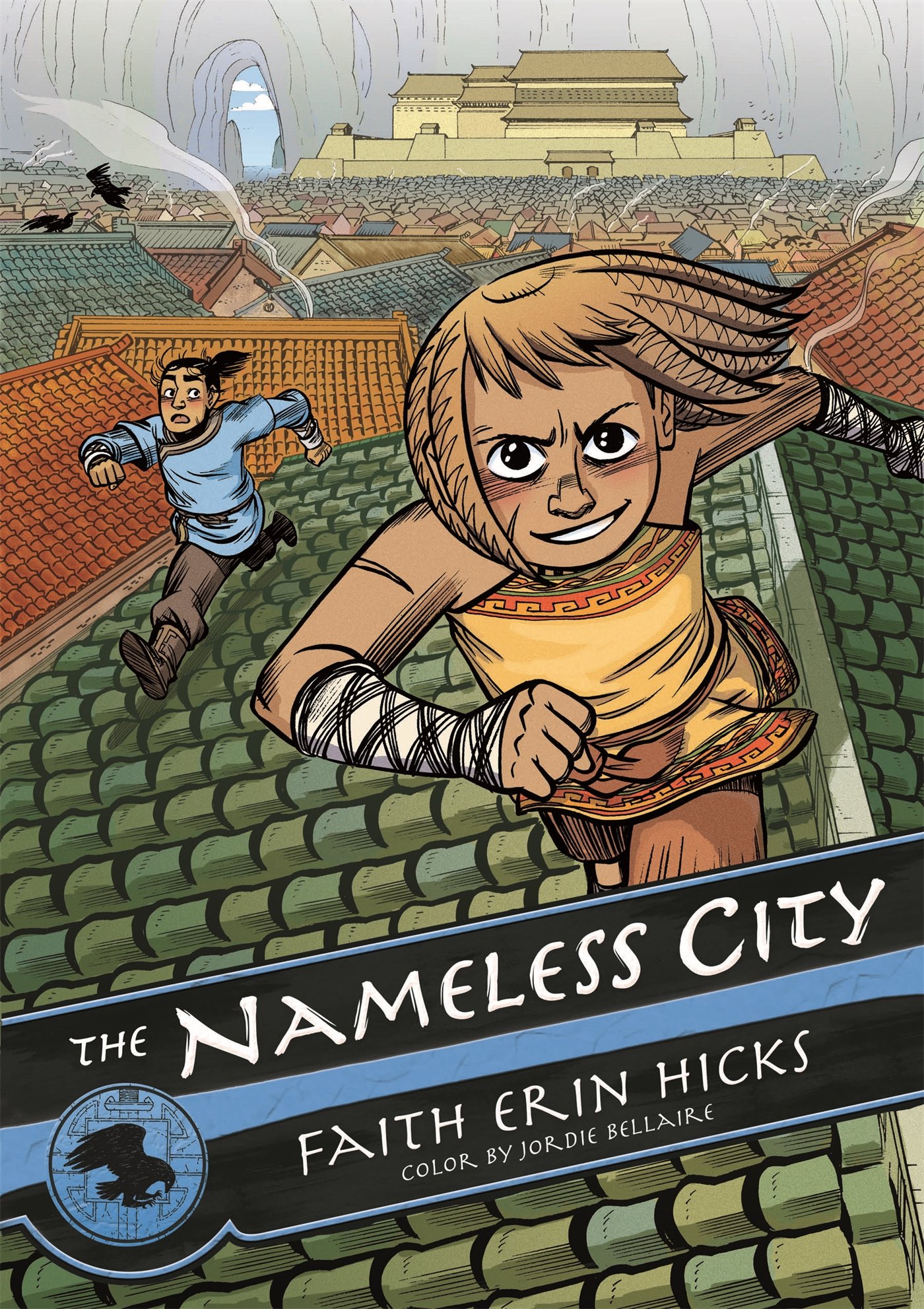 Author: Faith Erin Hicks
Series: The Nameless City #1
Release Date: April 5, 2016
Publisher: First Second
Set in a fictional world heavily influenced by Chinese culture and history, The Nameless City follows a pair of mismatched children from two very different walks of life. Rat is a native to the city whose family has been torn apart by the invading forces constantly battling for control over the city's resources and trade access. Meanwhile Kai is a member of the conquering Dao nation and the son of high ranking military official. In time they manage to overcome their differences and work together despite the painful history between their people.
This list isn't ranked but if it were, this would be among the top few books. It's well written and well illustrated with a very easily relatable story full of great characters and twists. The Nameless City is just fun to read – and even when you know what happens in the end you can't help but be charmed by Rat and Kai and to root for them even in subsequent readings. It's a really fun book and a must-read for readers of all ages!


Tetris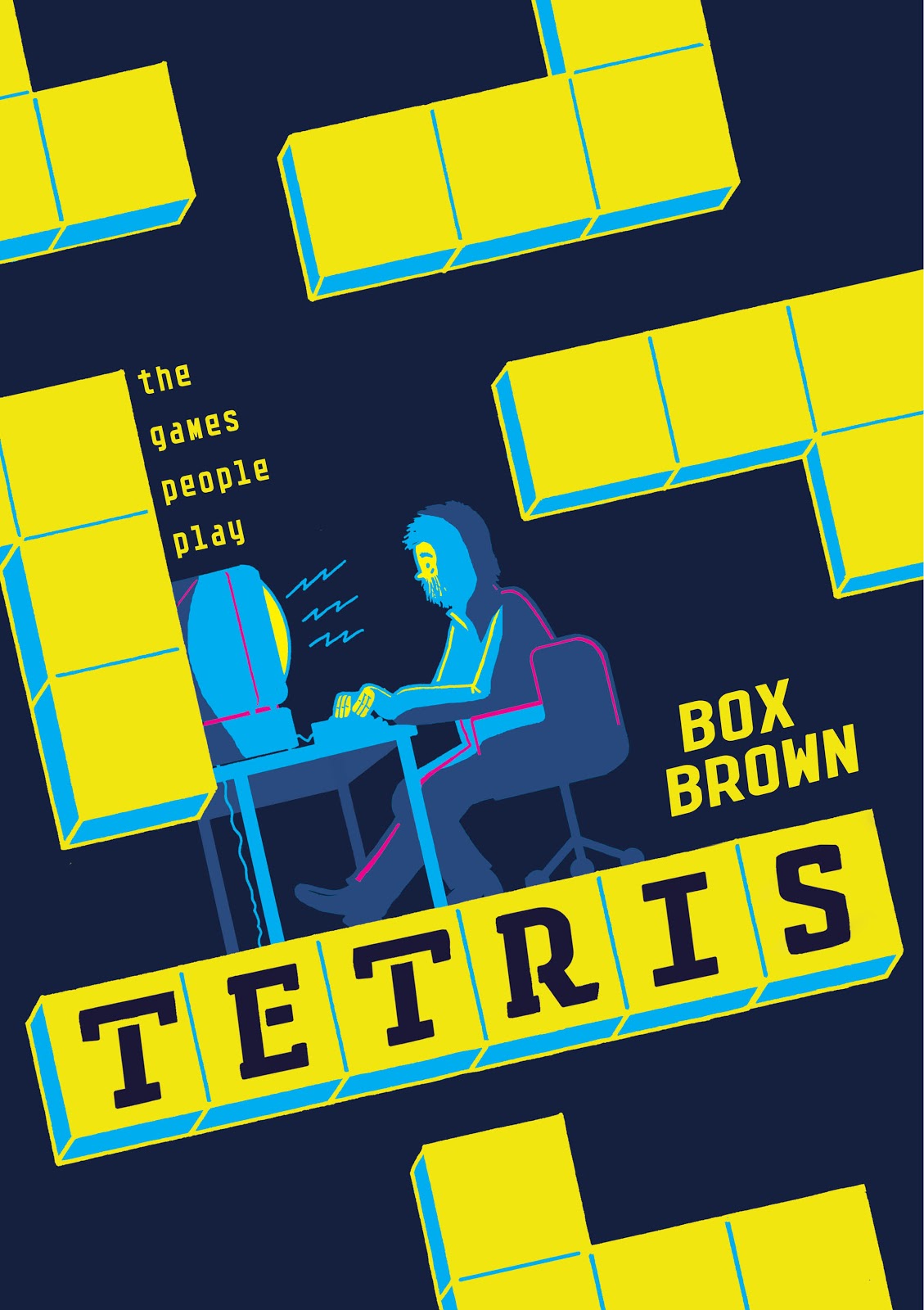 Author: Box Brown
Release Date: October 11, 2016
Publisher: First Second
If you love video games, you'll enjoy Box Brown's Tetris. Primarily an illustrated history of the world's most ubiquitous video game, it also offers a brief overview of the history of video games in general through the frame of Tetris's rise to fame.
You'll recognize a lot of famous names – among them publishers and individuals – and gain a true appreciation for the industry as a whole. That said – be warned: the story of Tetris is unexpectedly riddled with pain and tragedy. It's a fun book with a great, simple style of artwork but it does have it's emotional moments.


Moon Girl and Devil Dinosaur Vol. 1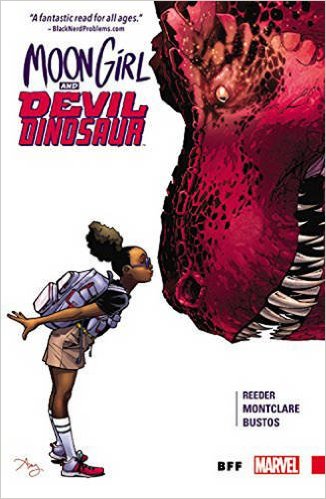 Author: Amy Reeder and Brandon Montclare
Artist: Natacha Bustos
Release Date: July 5, 2016
Publisher: Marvel Comics
If we're talking about books I just thoroughly enjoyed this year then Moon Girl and Devil Dinosaur has absolutely earned it's place on this list. The book follows an elementary school-aged super-genius named Lunella LaFayette.
Even though she's a genius she's still in elementary school with her peers and she's still expected by her parents to have a normal childhood. That's just not easy when you're miles ahead of your classmates, you're terrified of your own Inhuman genetic potential, and, oh, a giant red dinosaur comes crashing into your life (along with some prehistoric monkey vandals).
It's a fun book with a lot of heart and a lot of potential going forward. Lunella and Devil Dinosaur's first adventure together is well put together and the book ends on a huge cliffhanger. The second volume is one of our most anticipated of the next year, for sure.


March: Book Three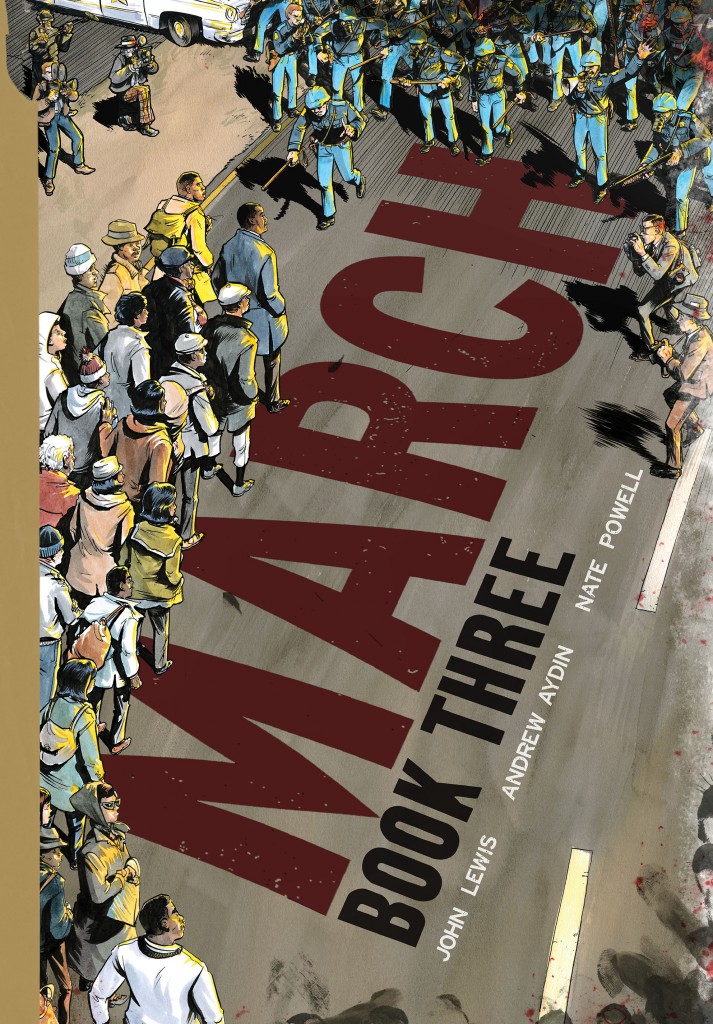 Author: John Lewis and Andrew Aydin
Artist: Nate Powell
Release Date: August 2, 2016
Publisher: Top Shelf
March: Book Three is the end of what is easily one of the most important graphic novel series of our time. John Lewis, a sitting congressman from Georgia and a civil rights leader, has embraced the graphic format to tell his own story of his time during the Civil Rights movement.
This third book is the longest of the three and covers a lot of ground – including the march in Selma and more. Like it's predecessors is incredibly moving and inspiring and while some of our other choices for this list may be a little non-traditional, you're going to see this book on basically everyone's Best Books of 2016 lists and deservedly so.


Ghosts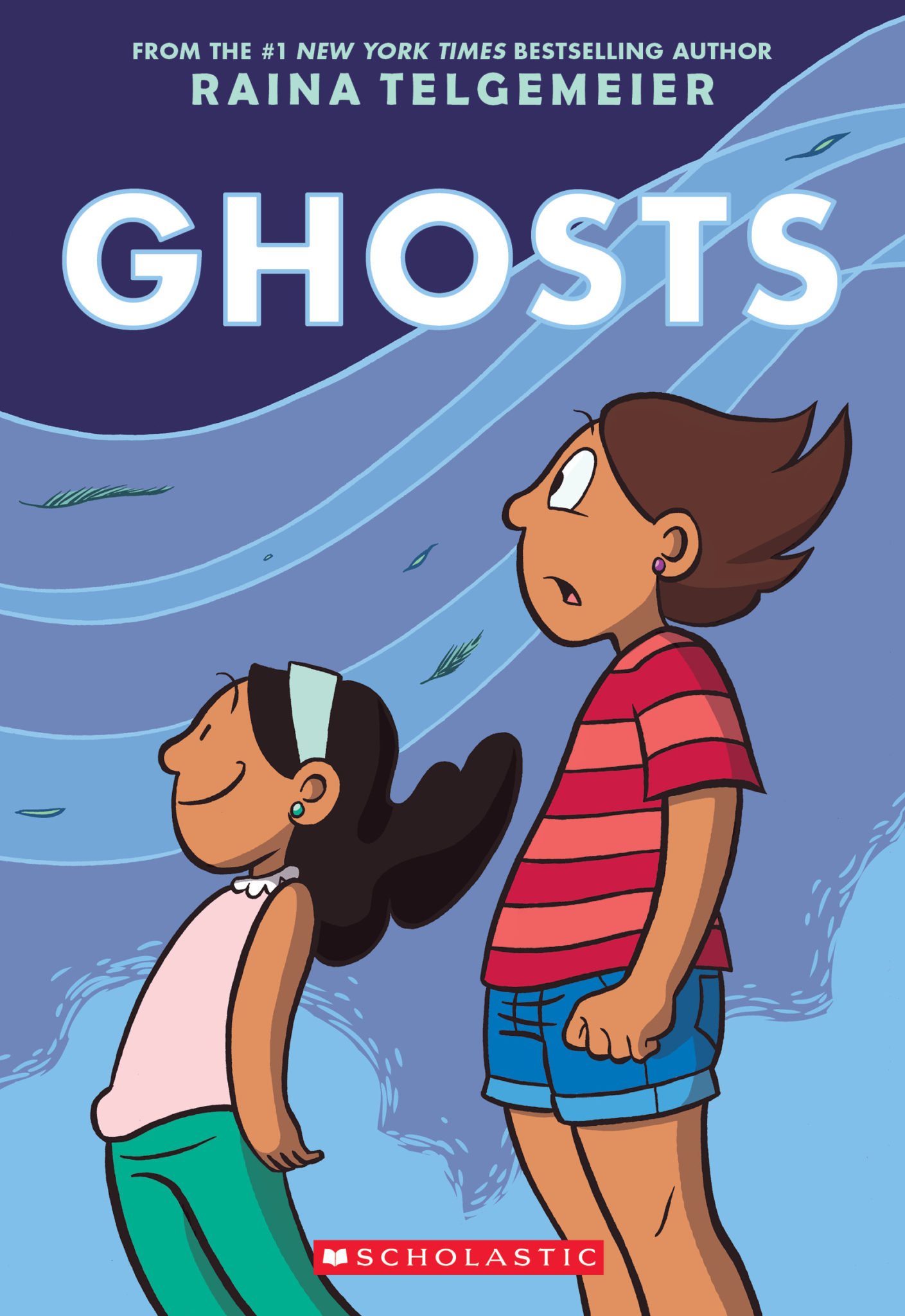 Author: Raina Telgemeier
Release Date: September 13, 2016
Publisher: Graphix
Raina Telgemeier is a fantastic author and artist who has done a phenomenal job of capturing the hearts and minds of young readers through her previous graphic novels. Smile, Sisters, and Drama were all excellent books and Ghosts keeps up the momentum.
Offering up an incredibly emotional, thought provoking story, Ghosts follows a pair of sisters who move to a rather strange city in the Pacific Northwest where ghosts intermingle with the living – especially during the annual Day of the Dead celebrations. The themes of life, death, and love are even more important since the younger of the two sisters has cystic fibrosis and, even at a young age, she's already she's become very aware of her own mortality despite her upbeat attitude. It's a wonderful read and great for the target audience!


Arcadia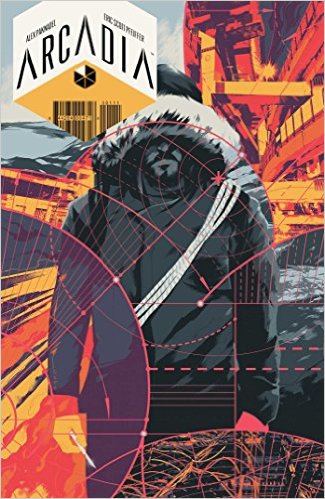 Author: Alex Paknadel
Artist: Eric Pfeiffer
Release Date: May 10, 2016
Publisher: BOOM! Studios
This debut series from Alex Paknadel and BOOM! Studios immediately caught our interest with its dystopian themes and how it asked the audience to come to their own conclusions. Reminiscent of The Matrix, Arcadia explores what happens when nearly all of humankind is decimated by a pandemic, only to have their consciousness uploaded into a digital Utopian society. Handicapped by awaiting a cure from the best and brightest inside Arcadia, the cloud Utopia built up and consuming more energy than the real world has to offer, the 'Meat' – real people outside of the simulation – suffers greatly.
It's a bleak look at technology and consciousness, what it means to be alive, artificial intelligence, and how we interact with those around us and the resources we consume that definitely deserves more than one read-through to pick up on all the nuances. As an eight-issue miniseries, to have it collected all in one place is a treat and allows audiences to flip back and forth through the pages, exploring both the artwork and the writing that attracted audiences and critics alike. For fans of science fiction and comics, this one is not to be missed! — Kylee Sills


Snow White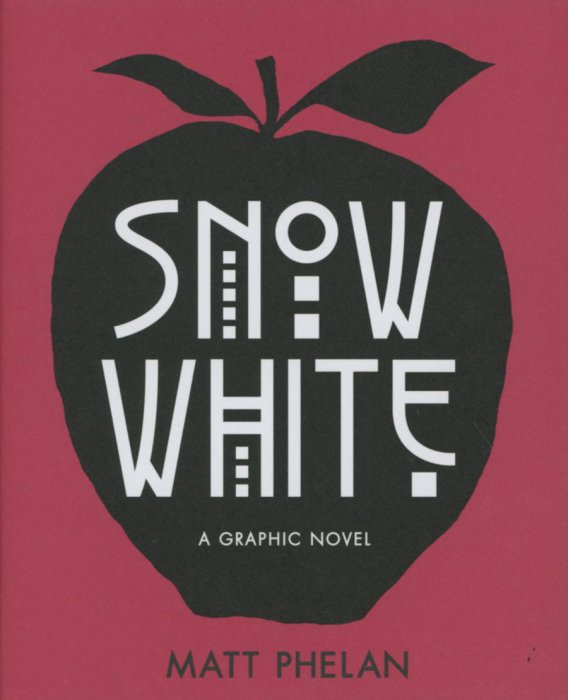 Author: Matt Phelan
Release Date: September 13, 2016
Publisher: Candlewick Press
When we got our first look at Matt Phelan's Snow White we fell in love. It's not the traditional, Disney-style story you might expect, of course, though it would be a wonderful inspiration for an upcoming live-action adaptation.
Instead, the book is set in the 1920s and 1930s and follows a young woman named Samantha White – nicknamed Snow by her father. When her father dies and she returns home she finds herself out on the streets of New York after her step-mother hires someone to kill her.
She isn't rescued by dwarves in the end but seven orphan boys living on the street who take her in. Despite the different setting, the familiar story shines through with each twist and turn. In the end it's an enjoyable book that's light on dialogue but big on emotion.


Goldie Vance Vol. 1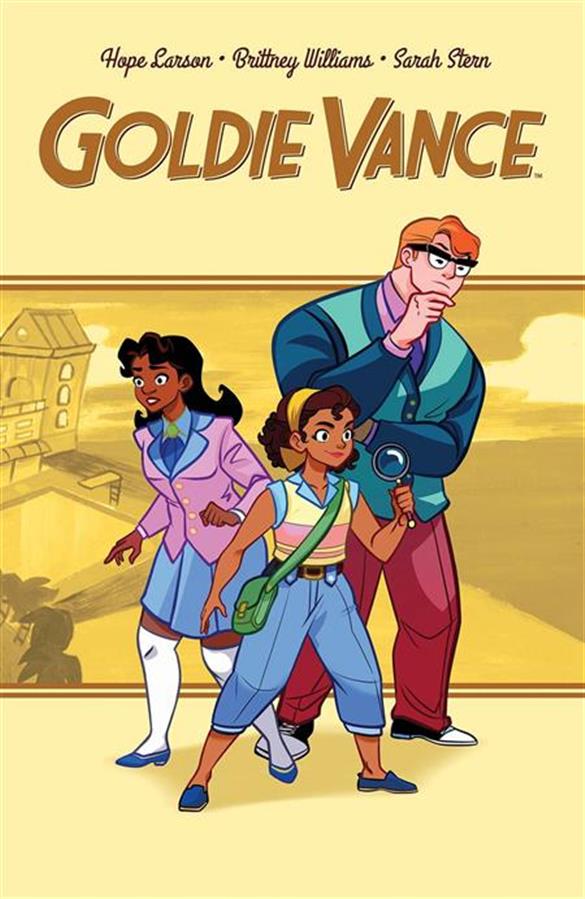 Author: Hope Larsen
Artist: Brittney Williams
Release Date: October 11, 2016
Publisher: BOOM! Box
One of my favorite new series of the year, Goldie Vance is an absolute joy to read each month. Set in the 1960s, Goldie Vance is a girl detective in the same vein as Nancy Drew or Veronica Mars.
Her mysteries are very much inspired by the world in which she lives, there are communist Soviet plots and astronauts abounding. With the help of her friends and her mentor, an in-house detective working at the same resort as Goldie and her father, she rushed about solving cases.
The characters are endearing and the stories are engaging. Don't just take my word for it, though. This series was originally pegged to be a short miniseries – but there was so much love for it, the book was turned into an on-going series! Give it a read and see what everyone loves about this book for yourself.


Paper Girls Vol. 1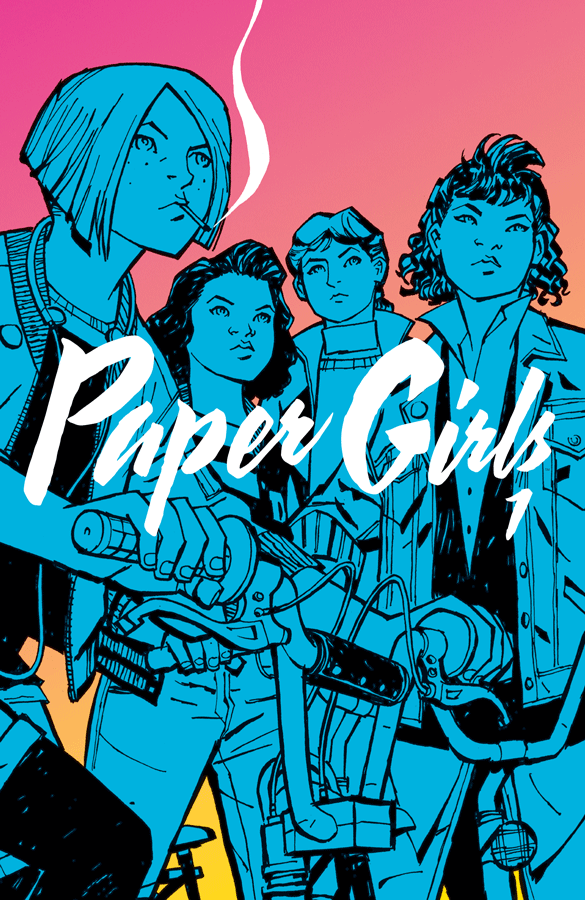 Author: Brian K. Vaughan
Artist: Cliff Chiang
Release Date: April 5, 2016
Publisher: Image
If you're feeling a little anxious waiting for the next season of Stranger Things, no worries, Paper Girls is here to fill the gap. Also set in the 1980s, the series follows a group of kick-ass paper girls challenging female stereotypes – and dealing with an alien invasion (or something).
Seriously, the book gets weird and the mysteries get even weirder at the end but with the second volume already out you'll get to see where the story goes from there at least! The mix of strong, female characters and intriguing storytelling as well as excellent art make this easily a top pick of the year.

Bartkira: Nuclear Edition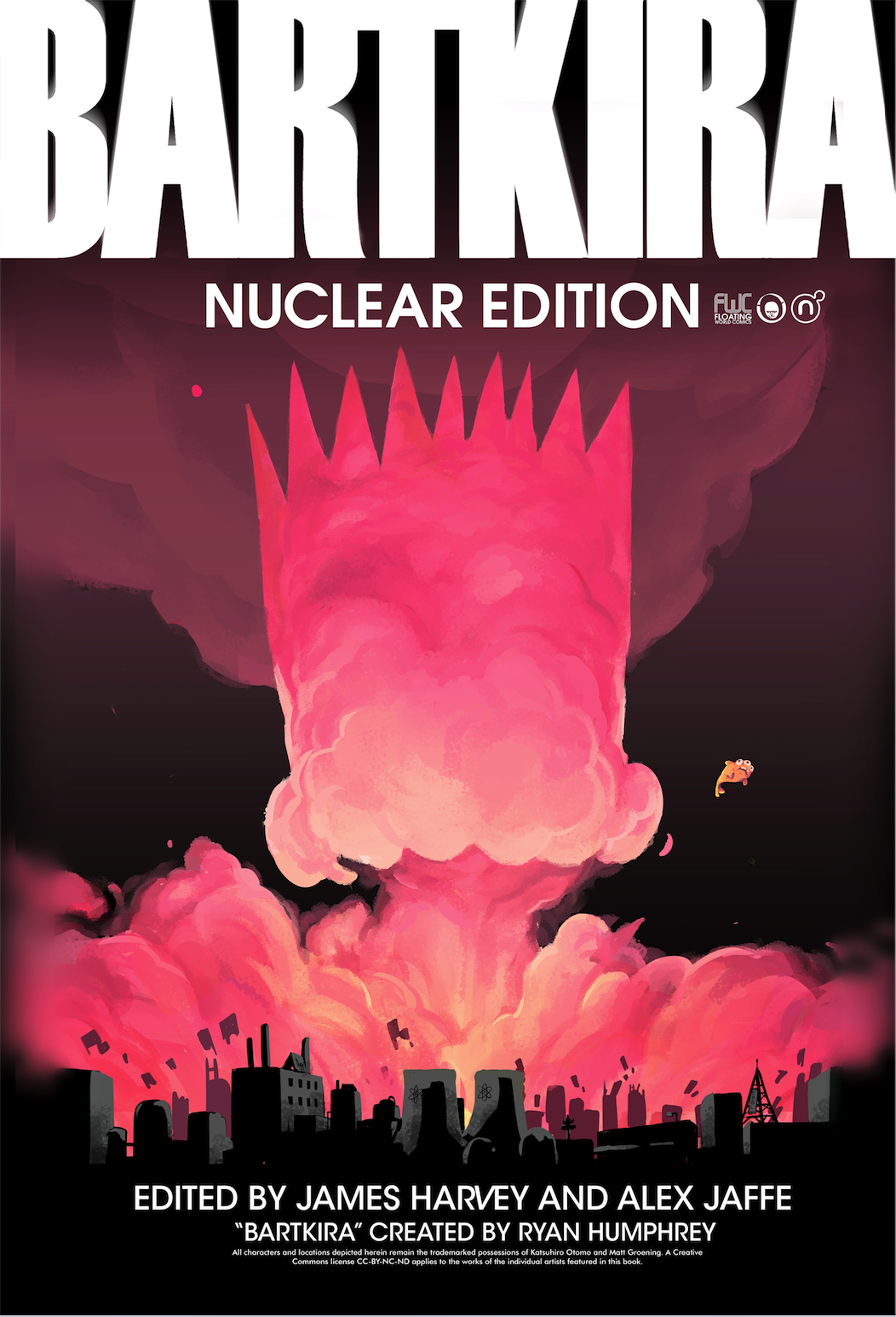 Editors: James Harvey and Alex Jaffe
Artist: Various
Release Date: Summer 2016
Publisher: Floating World Comics
A testament both to Katsuhiro Otomo's staggering genius and the enduring staying power of Matt Groening's world, Bartkira is a mixtape in print, a beautiful piece condensing four volumes of the manga classic Akira and placing it in the Springfield that's played host to a failed monorail, the battle of Plow King and the legendary Thrillho.
It's certainly a piece that works best for those familiar with the books as well as The Simpsons but it's also a testament to how much creativity can be exercised within an extremely rigid formal framework. — Jackson Adams